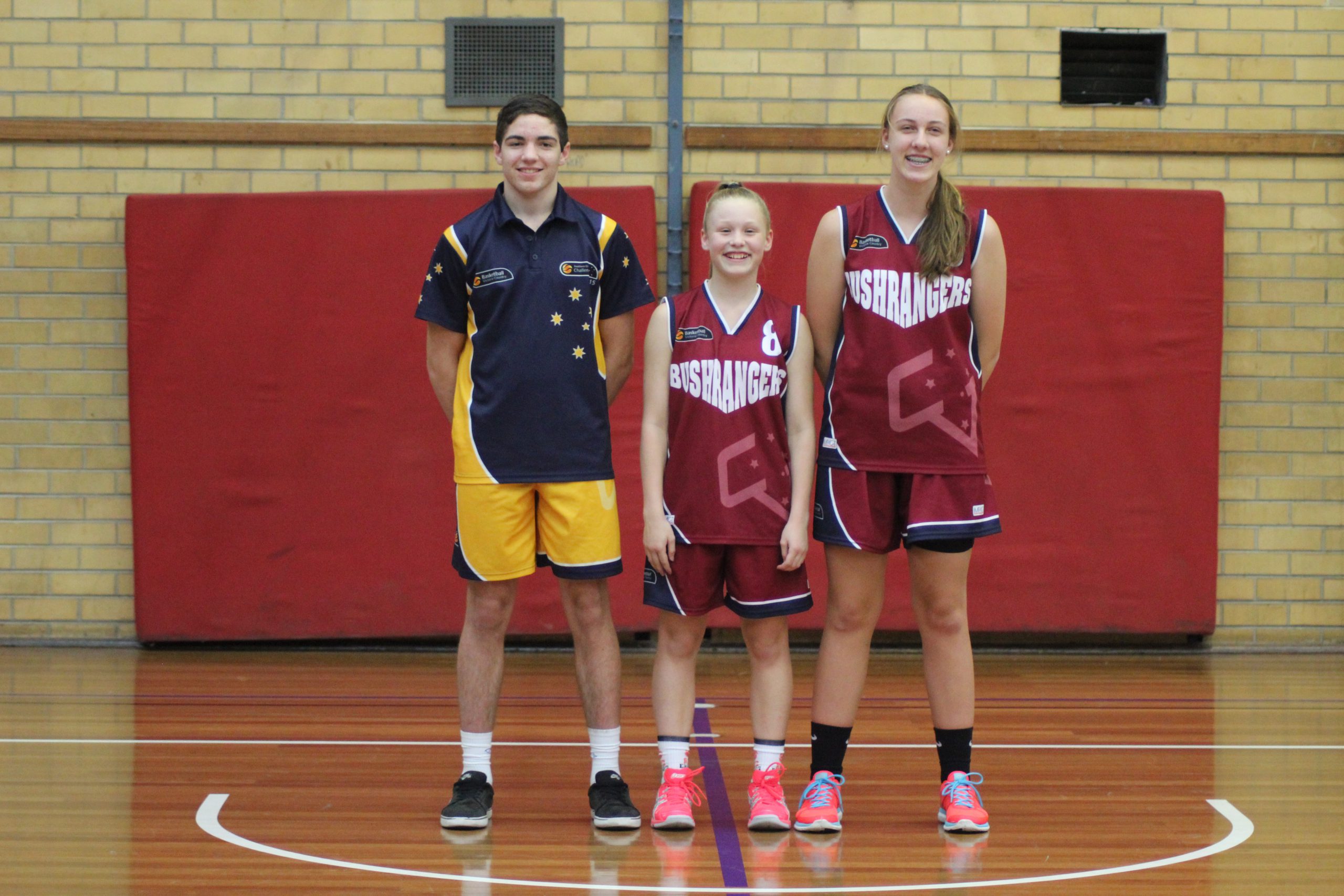 BASKETBALL
A TRIO of Morwell basketballers recently mixed it with the state's best, playing for Victoria Country at the Australian Country Junior Basketball Cup in Albury and the Southern Cross Basketball Challenge in Wantirna.
Maddison Knowles represented the Victorian Bushrangers at the AJCBC in the under 14 girls division, while Maddison Bond and Harry Pepper played in the under 15 division at the SCC for the girls' Bushrangers and boys' Goldminers, respectively.
Their state representation came after selection to take part in the 20-week Basketball Victoria Country Regional Basketball Academy training program which started in April last year under the expert guidance and tutelage of Morwell and Victoria Country Basketball stalwart Joe Brouns.
They were then chosen for the Basketball Vic Country Gold Nugget Basketball Development Camp in Shepparton in October prior to gaining selection for Vic Country.
All three players will now return to continue duties representing Latrobe City Energy in the VJBL as well as playing in their respective local domestic basketball competitions.
Moe and Traralgon players also enjoyed success at the AJCBC.
Jazmin Shelley (Moe) and Chelsea D'Angelo (Traralgon) were members of the championship winning under 16 girls Goldminers team, while Innika Hodgson of Traralgon was part of the runner-up side, Victoria Bushrangers.
ACJBC GRAND FINAL RESULTS 2015
Under 14 Girls – NSW Ospreys 59 SA Magpies 56
Under 14 Boys – New Zealand 68 NSW Ospreys 36
Under 16 Girls – Vic Goldminers 80 Vic Bushrangers 69
Under 16 Boys – NSW Waratahs 79 Vic Bushrangers 60
Under 18 Women – SA Magpies 54 Vic Settlers 53
Under 18 Men – NSW Kookaburras 87 NSW Waratahs 72
Latrobe Valley Vic Country representatives
SCBC girls
Kendall Armistead (Moe) u14
Maddison Bond (Morwell) u15
Stephanie Bryce (Traralgon) u15
SCBC boys
Austin Shelley (Moe) u14
Colby Kennedy (Traralgon) u14
Luis D'Angelo (Traralgon) u 14
Nathan Noblett (Morwell) u14
Brock Smith (Moe) u15
Harrison Pepper (Morwell) u15
Wade Anderson (Moe) u15
ACJBC girls
Bride Gleeson (Traralgon) u14
Maddison Knowles (Morwell) u14
Chelsea D'Angelo (Traralgon) u16
Innika Hodgson (Traralgon) u16
Jaz Shelley (Moe) u16
Abbey Noblett (Morwell) u18
Casey Sherriff (Traralgon) u18
Jordan Pyle (Traralgon) u18
ACJBC Boys
Matt Bond (Traralgon) u18
Nathan Catherwood (Traralgon) u18
Rhys Anderson (Moe) u18