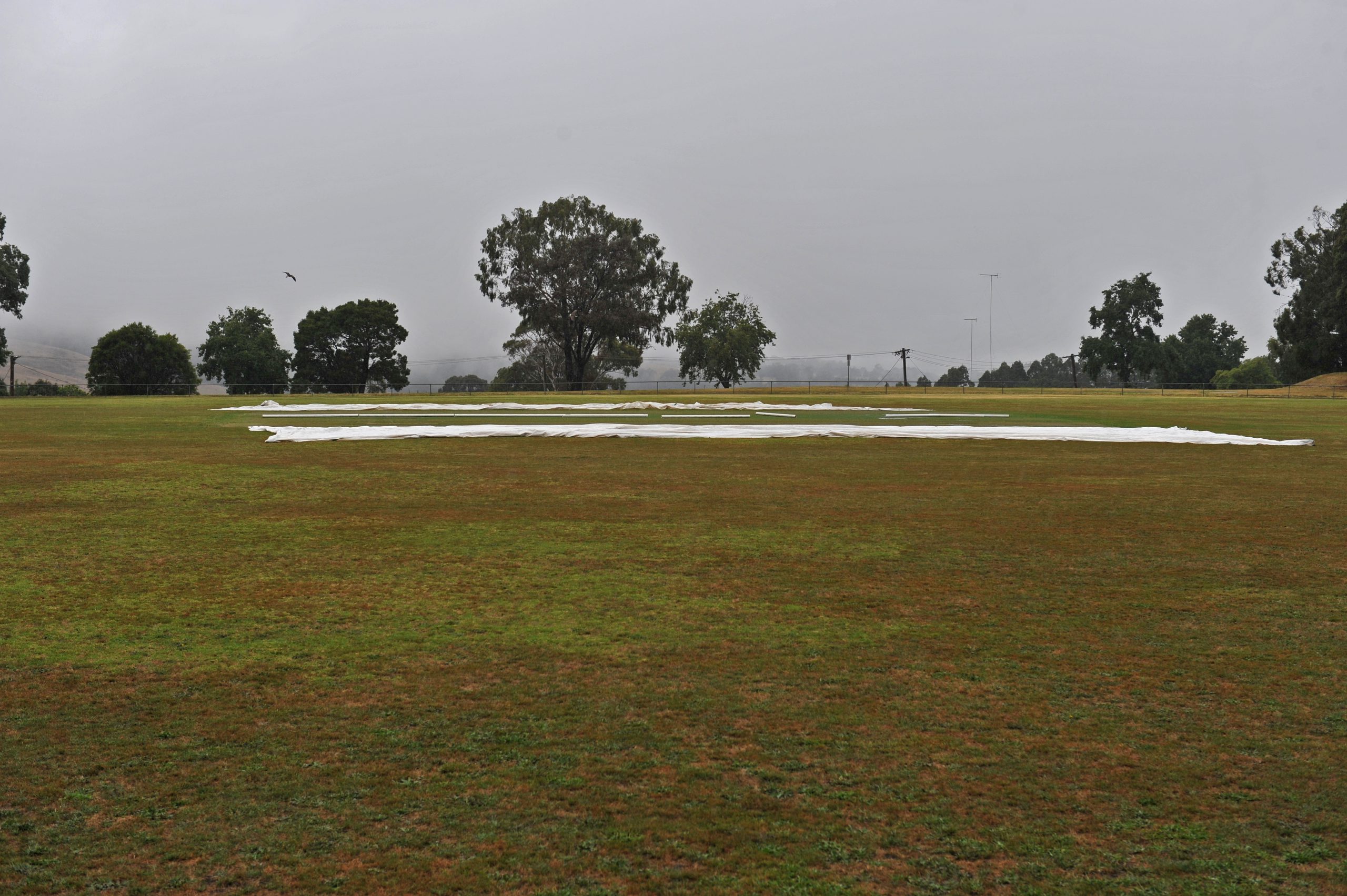 ANOTHER dreary Saturday has crippled Morwell's chances of making the Central Gippsland Cricket Association finals series.
A full washout of day one action in round 13 all but robbed the Tigers a chance of scoring an outright victory over Newborough to put themselves back in the running for a top four spot.
Sitting some 15 points adrift of final round opponent Trafalgar, a second innings win over the Bulldogs would have put serious heat on the Ships ahead of the showdown.
Morwell is still in the mix but will require some mammoth victories and bonus points in the next three weeks to mount a charge.
Also to contend with is fifth-placed Yallourn North, who could draw level with or surpass Trafalgar should it defeat Mirboo North on Saturday and the Ships fall to Moe.
The Bombers are less than six points adrift of fourth, and could also put pressure on Latrobe with some eight points the difference at present.
The Ships are captains of their own fate, and could drown out both Morwell and Yallourn North with a clean run home.
They will face Moe on Saturday in a now one day fixture, their favoured format, followed by their important clash with Morwell in the final round.
A win in either would end the Tigers' hopes of an unlikely finals berth.
Latrobe all but secured its passage to finals action with a huge victory last round.
The Sharks procured a season high 18.84 points for decimating Newborough in an emphatic outright.
Latrobe made more than 400 runs for the match and rolled the Bulldogs for 90 runs over two innings to shore up third place on the ladder.
Mirboo North and Moe occupy the top two spots and would be tough to dislodge from the finals.
CGCA LADDER
1 Mirboo North 105.01
2 Moe 100.18
3 Latrobe 98.03
4 Trafalgar 95.45
5 Yallourn North 89.77
6 Morwell 80.15
7 Thorpdale 47.74
8 Newborough Bulldogs 30.90