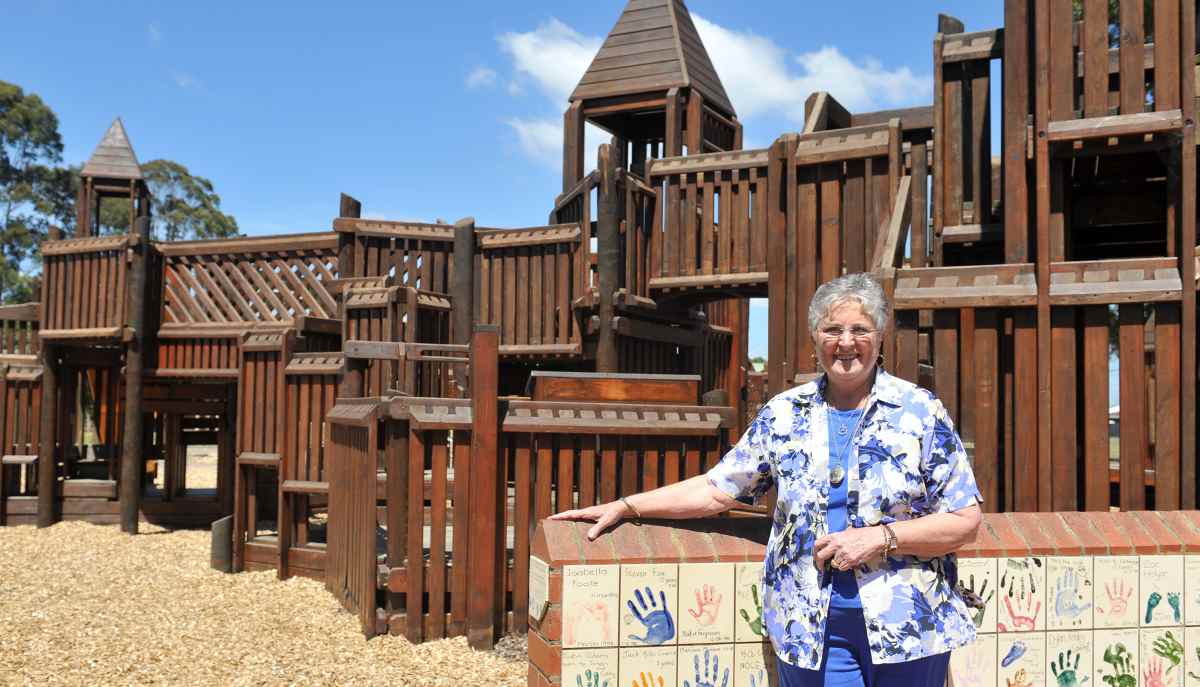 Morwell Rotary Club will host celebrations for the town's wooden adventure playground, just one year shy of its 18th birthday.

About 2500 volunteers flocked to the corner of White and Elgin Streets in 1998 to build the Morwell Town Common Playground in six days.
It has been the pride and joy of Latrobe Valley residents for 17 years and Morwell Rotary Club says it is time to party.
Families can enjoy up to five hours of fun from 10am on Saturday, 28 February, with an animal farm, circus dogs and music among the organised festivities.
Members of the Morwell Fire Brigade, Victoria Police and SES, along with local guides and scout groups will also join in.
Event organiser May Sennett, who has been busy with party preparations since July, said the day was all about recognising the 1998 community effort.
"The actual playground – the 'Castle', itself – is a great asset for the Latrobe community," Mrs Sennett said.
"Having this event does remind people that it is there for their benefit and use."
Mrs Sennett said there could be between 2-3000 people at Morwell's Town Common at any one time throughout the day, but it was difficult to assess the total crowd.
The Rotary Club was unable to host its annual celebrations for the playground's 16th birthday last year, due to the Hazelwood mine fire engulfing the town's surrounds.
Mrs Sennett said she hoped this year would attract a bigger crowd and provide a day out for families from all across Gippsland.
"On the day, when you see all the children and the families with the kids running around – the great excitement, the expressions on their faces – it's fabulous," Mrs Sennett said.
"If it is a beautiful day, the playground is just lovely. It's a good attractor for people to experience the playground.
"It's in a easily-accessible location and we get people from all over the place, even Warragul."
Over the years, Morwell Rotary Club has been involved in various projects alongside Latrobe City Council, including installing a new fence and upgrading the park's barbecue facilities.
Although the playground sits on a small corner of the Morwell Town Common, Mrs Sennett said it was the 'castle' itself, which remained the main attraction.
"Even on the day, the playground is a favourite. My grandson will come along and ask, 'Grandma, can we go on the 'Castle'?'," Mrs Sennett said.
"What it does for the community is bring a lot of pleasure, because the actual castle itself is a free thing.
"It's there all the time. Local residents and visitors can bring their children there at any time and it's a unique construction."