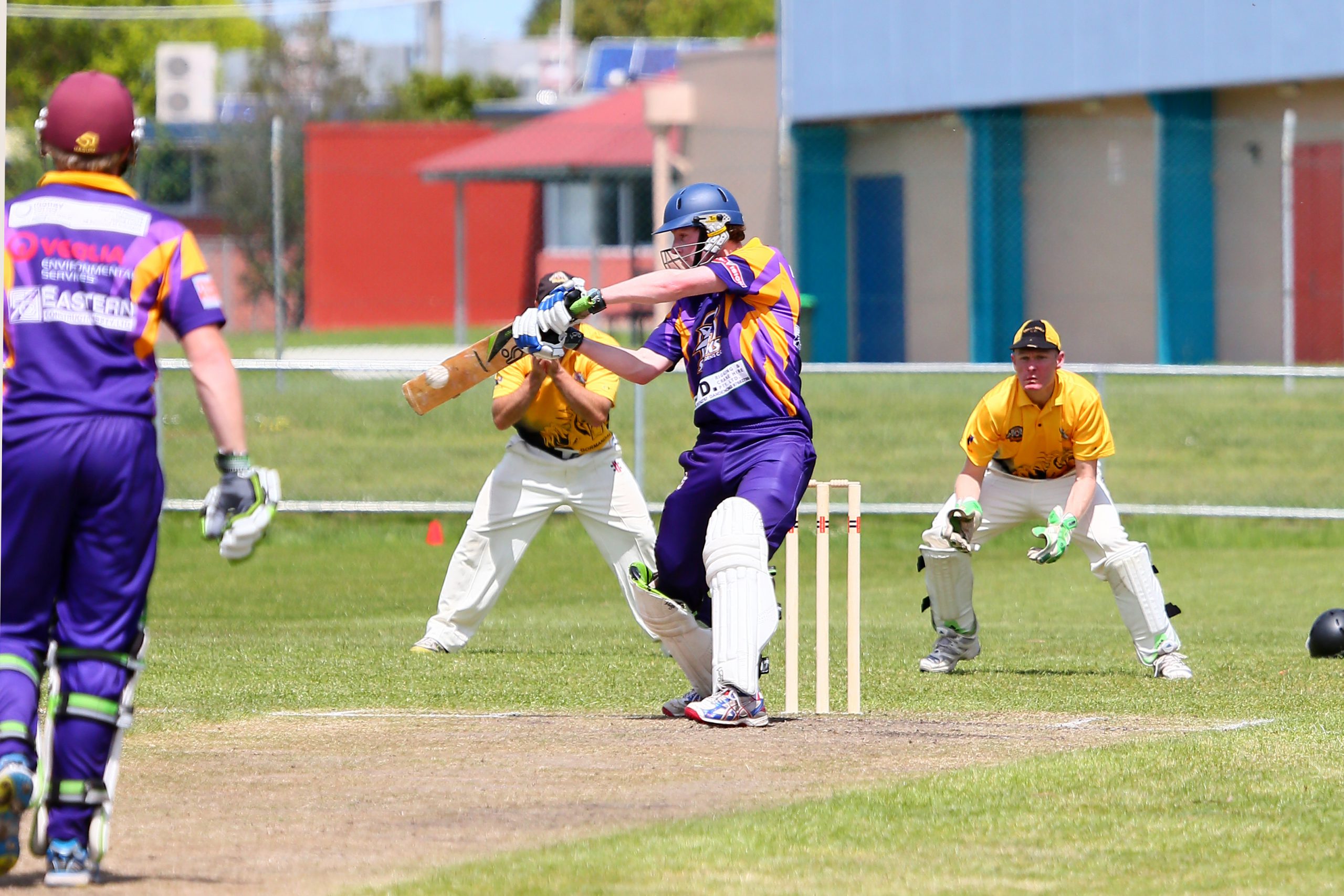 TRARALGON managed a fifth place finish in Melbourne Country Week's provincial division last week in its return to the top flight.

The Tornados managed two wins from four matches, and claimed the big scalp of Geelong on day one by a single run before accounting for South West on Wednesday.
In Thursday's rematch of the Gippsland Cricket League grand final, Bairnsdale again proved too good, while Bendigo was also a bridge too far in round two.
The overall result was encouraging for the rebuilding side, which featured a host of new faces this season.
Skipper Michael Warne said the association achieved its primary goals by preserving its place at provincial level and knocking off a big scalp.
"To have two wins, to beat Geelong and to stay up in provincial were two things we've never done as an association," Warne said.
"To take such a young group down there and do that we were really proud of the boys, everyone was pretty excited and it was a really good week.
"I think it hopefully shows a few of the guys back home if you put your hand up and make yourself available and you go down there, buy into what the team's trying to do and represent the association well, we can be successful."
Opening batsman Greg Munro was a shining light throughout the carnival.
The Ex Students star racked up 263 runs at an average of 65.8 with scores of 48, 38, 76 and a scintillating 101 to set up the win against Geelong.
"To see Greg go down there and open up for us the way he did and play the way he did for the week was really good," Warne said of his club level teammate.
Young gun Jordan Gilmore also showed promise at provincial level, racking up a mature 71 in Traralgon's loss to Bendigo on day two.
The addition of experienced campaigner Brad Knowles proved more than useful in a side comprised of several untested youths.
The former Western Australian first class all-rounder compiled 65 to engineer a total of 245 against South West and added a steady influence to the side.
He also managed to fire down some overs despite an injury cloud over his knee.
Todd Mann was reliable with the ball, claiming six wickets at 21.8, Warne provided breakthroughs with four wickets in total, but the attack was spearheaded by Ross Whelpdale.
A haul of 4/46 against Geelong kickstarted Whelpdale's week, and he went on to claim nine scalps at an average of 21.1.
Warne said Munro's heroics aside, the result was down to a solid team effort.
"The young guys chipped in when they needed to and did the job, it was a really good team week," he said.
"The guys enjoyed it and it's one of the most tight knit groups we've ever taken down to country week, the association president Kev Foley touched on it when he was down there – he said it was one the best country weeks he's been involved in, just with the guys as a group.
"We all got along, we all played together, we wanted to win together and we all wanted see each other do well so I think that was the key to having a good week."
After a lacklustre GCL series, Sale-Maffra won the provincial division by defeating Bendigo in the final on Friday.