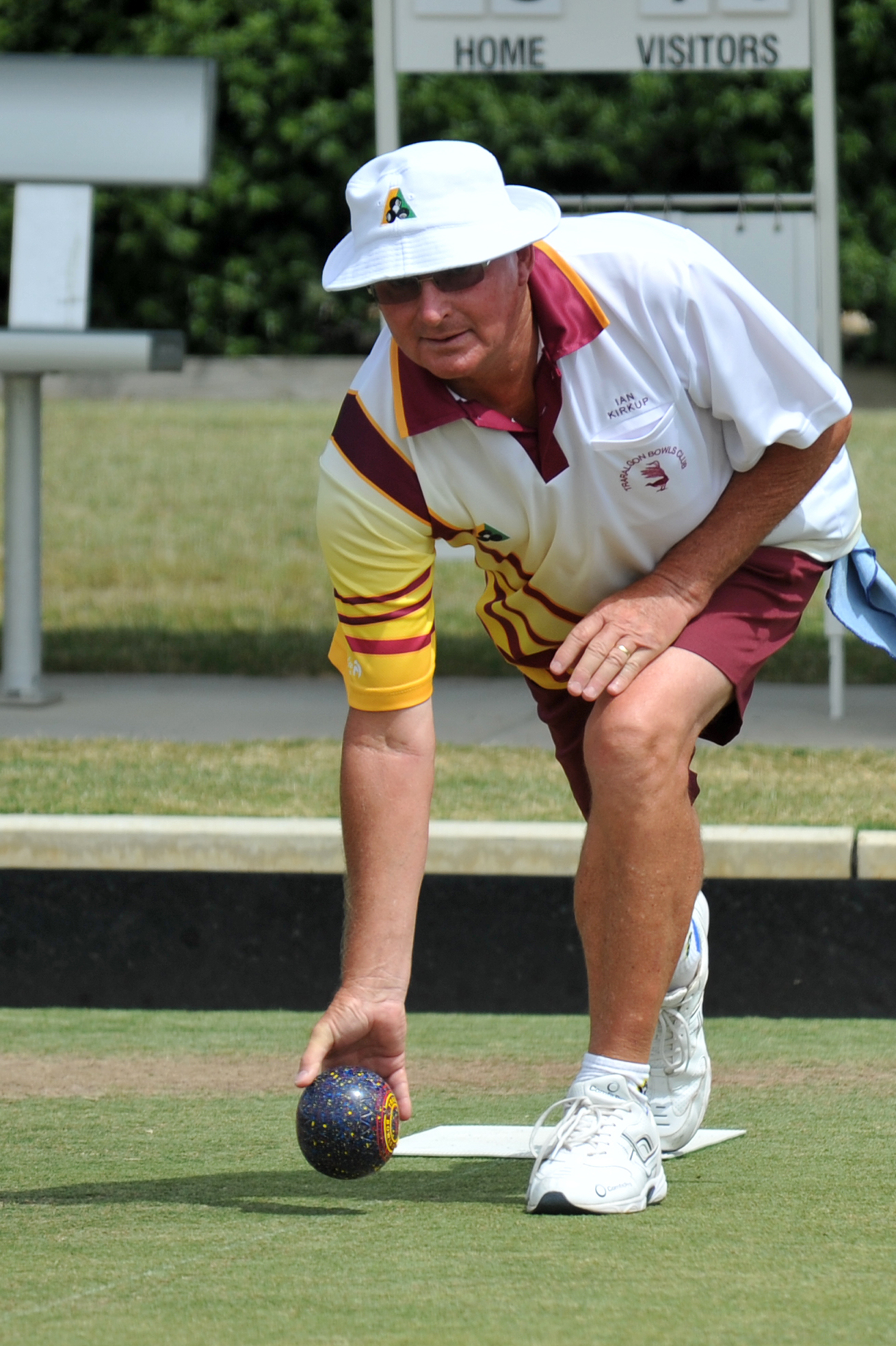 LAWN BOWLS
WGBD
THE top two sides of season 2014/15, Traralgon and Yallourn, have been on a collision course all season and resumed rivalries at Trafalgar for the first semi-final on Saturday.
Traralgon came away with the spoils, but it would be a brave punter to write Yallourn off entirely with the grand final two weeks away.
Heavy rain delayed the start time, but with the green staff working overtime play eventually commenced with a heavy green forcing quick adaptation.
Traralgon's rink of Shaun Chapman, Ross Sizeland, Chris Ward and Chris Le Lievre gained an early lead against the Yallourn rink of Max Grubb, Alan Ryan, John Hannant and Kevin Lovett and at tea time after 12 ends held a 12-5 shot advantage.
They maintained a comfortable lead which was extended on the 21st end through a four to go 19-10 up.
The final score of 22-14 for Le Lievre's quartet was a large contributing factor to Traralgon winning overall.
Traralgon's rink of Vin McIlwain, Phil Mustoe, Abe Roeder and Scott Cottrell also built handy lead of eight shots by tea time over Yallourn's Jeff Wetzel, Charlie Ward, Alec Houston and George Lambos. After tea Lambos rallied his troops and they fought back by scoring eight shots over two ends to trail by just two shots on the 22nd end.
Cottrell did not wilt under pressure and his team produced some clutch bowls to win 24-19.
The Traralgon foursome of Jim Northe, Austin Gapper, Michael Yacoub and Ian Kirkup had a close tussle with Yallourn's Nosha Michaels, John Backman, Peter Phillips and Ken Capper.
Capper held sway by two shots at tea and despite some back and forth managed to maintain the margin to win out 21-19.
Traralgon's rink of Geoff Cole, Ian Hilsley, James Scullin and Mat Ferrari went neck-and-neck with Yallourn's Barry Daley, Greg Lewis, Neale Houston and Allan Grubb until the last three ends when Grubb managed to score five shots to win 20-15.
Traralgon's overall score of 80-74 sent it straight through to the grand final, while Yallourn will now play a preliminary against Drouin.
Trafalgar v Drouin
DROUIN earned the right to face Yallourn in the preliminary final after overcoming Trafalgar by eight shots on Saturday at Morwell Club.
In heavy conditions after rain pelted down all morning, the game began at the normal time. In a close contest all day, Trafalgar held an eight shot lead at afternoon tea, but Drouin came out firing after the break to close the gap.
In the last five ends Drouin picked up 23 shots to Trafalgar's eight to take out the game 89 – 81.
Paul Dawson's rink of Martin Kenny, Terry Comber and "Catman" Col Carmichael was ahead all day against Drouin's Ian Smethurst, Mick Fleming, Rob Burke and Tim Anderson.
Carmichael led superbly and had a good contest with Anderson, Comber and Burke shared the honours and Kenny and Fleming both did what their skips required. With the head constantly changing, Dawson played some superb upshots and Smethurst drew the perfect bowl on several occasions, with the Trafalgar side winning 24-19. The rink of Darren Kane, Michael Ralls, Tim Fraser and Tony Dawson defeated Col Finger's side 25-16.
Dawson and Finger had an even tussle with both putting bowls in the head. Dale Hendrikse came good after the break to play some excellent shots, but it was Kane who shone in the gloom.
The rink of Steve Dawson, Scott Jones, Graham Hill and John Cornish was outplayed by the Drouin side of John Leighton, Stuart Edwards, Steve Barr and Maureen Leighton to the tune of 12-30. Maureen Leighton outplayed Cornish with consistent draw bowling, Hill struggled to get near the jack, while Barr and Edwards continually gave their skip bowls in the head.
Jones tried hard for Trafalgar and Dawson could not get through all the short bowls. When down at the head John Leighton was able to convert in a strong skipper's performance.
Steve Lodge, Bruce Marino, Frank Farrugia and Daryl Scott had a close tussle with their opposition to go down by four shots 20-24.
Marino and Lodge were both solid, but could not get the team over the line.
The result saw Trafalgar bow out of the competition while Drouin lives to fight another day, with a chance to reach the grand final.