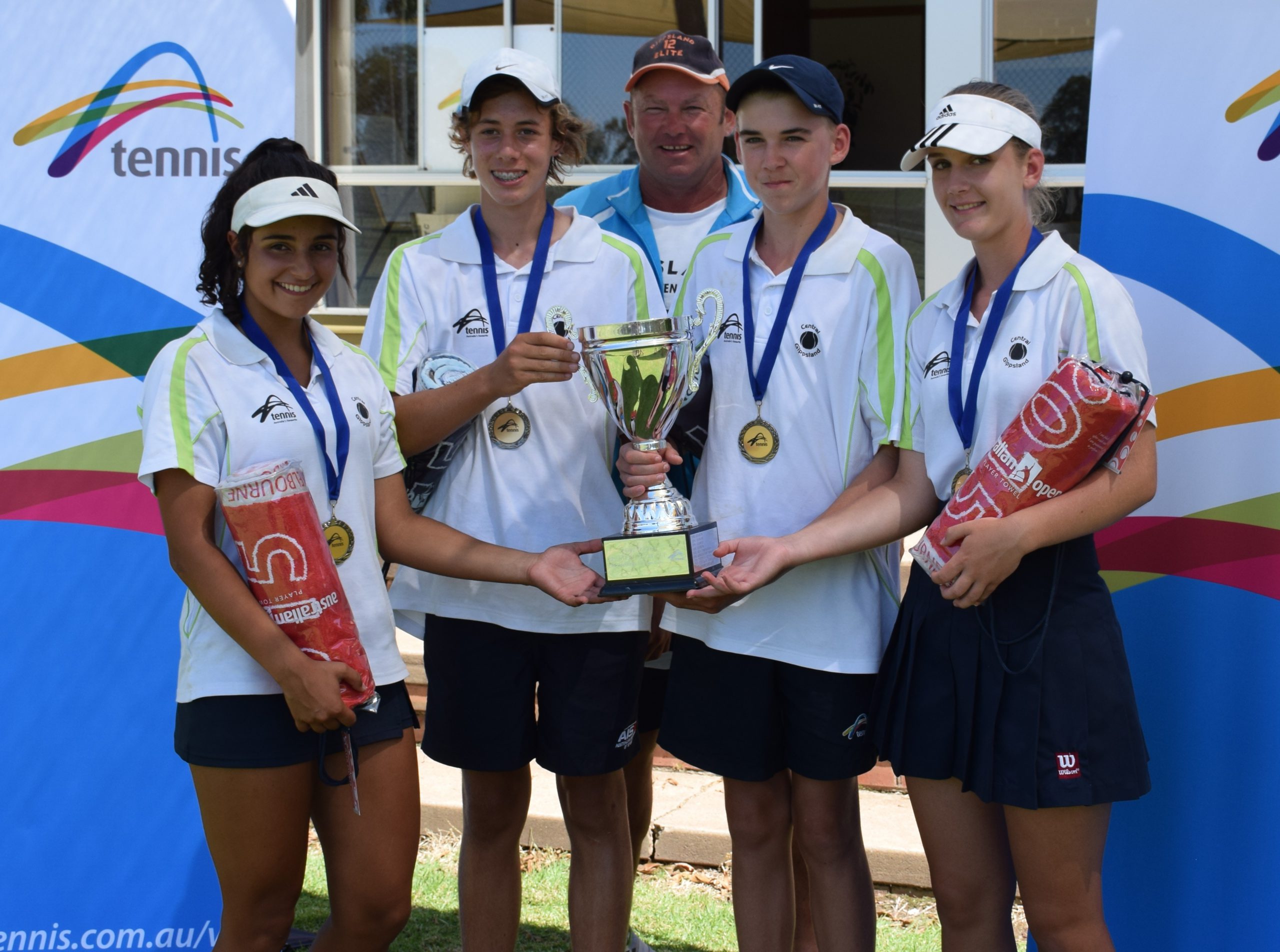 TENNIS
By SAM DARROCH
CENTRAL Gippsland turned in a dominant tennis performance to secure a second consecutive Bradke/Luczak Cup in Benalla at the weekend.
The under 15 mixed team of four did not drop a set in seven ties to walk away with the silverware, blitzing Barwon in the final 6-0, 48 games to 13.
After securing last year's title as bottom age players in Wadonga, Traralgon's Josh Charlton and Kristen Antonopoulos, Moe's Ksenija Varesonovic and Inverloch local Jack Clements reunited in a bid to go back-to-back.
Central Gippsland head coach Graham Charlton said the team format was a valuable learning tool for young players.
"It's another aspect of the whole sport, tennis is an individual sport 90 per cent of the time, so to go away as a team and work for each other, practice your doubles, team together… it's a different aspect of the whole thing," Charlton said.
"Some people have trouble lifting themselves for themselves, when you're playing for a region, or representing your club, or Victoria or Australia. It's another dimension, you really dig deep and do it for other people, not just yourself.
"They played with maturity, they handled themselves exceptionally well and they played as a team; they enjoyed it a lot and got a lot of tennis out of it so it was fantastic."
After breezing past Wimmera, Goulburn Valley Yarrawonga and South West in its pool matches, Central Gippsland faced up against North East in the semi-finals.
Jack was pushed in his singles rubber against Jake Dodds, but held tough to win 9-7, ensuring a clean sweep 6-0 (49-20) victory.
Josh set the tone in the final, winning the opening rubber 8-0, and the rest of the team followed suit to wrap up victory prior to the doubles ties.
Jack overcame Axel Hider 8-3, Ksenija was 2-1 up on Jordan Tabakovic before the latter retired, and Kristen nullified Mikaela Mullen 8-2.
With 8-4 and 8-3 doubles triumphs, the side capped off an unbeaten weekend in style.
There were nine teams in total representing Victoria Country regions at the tournament.