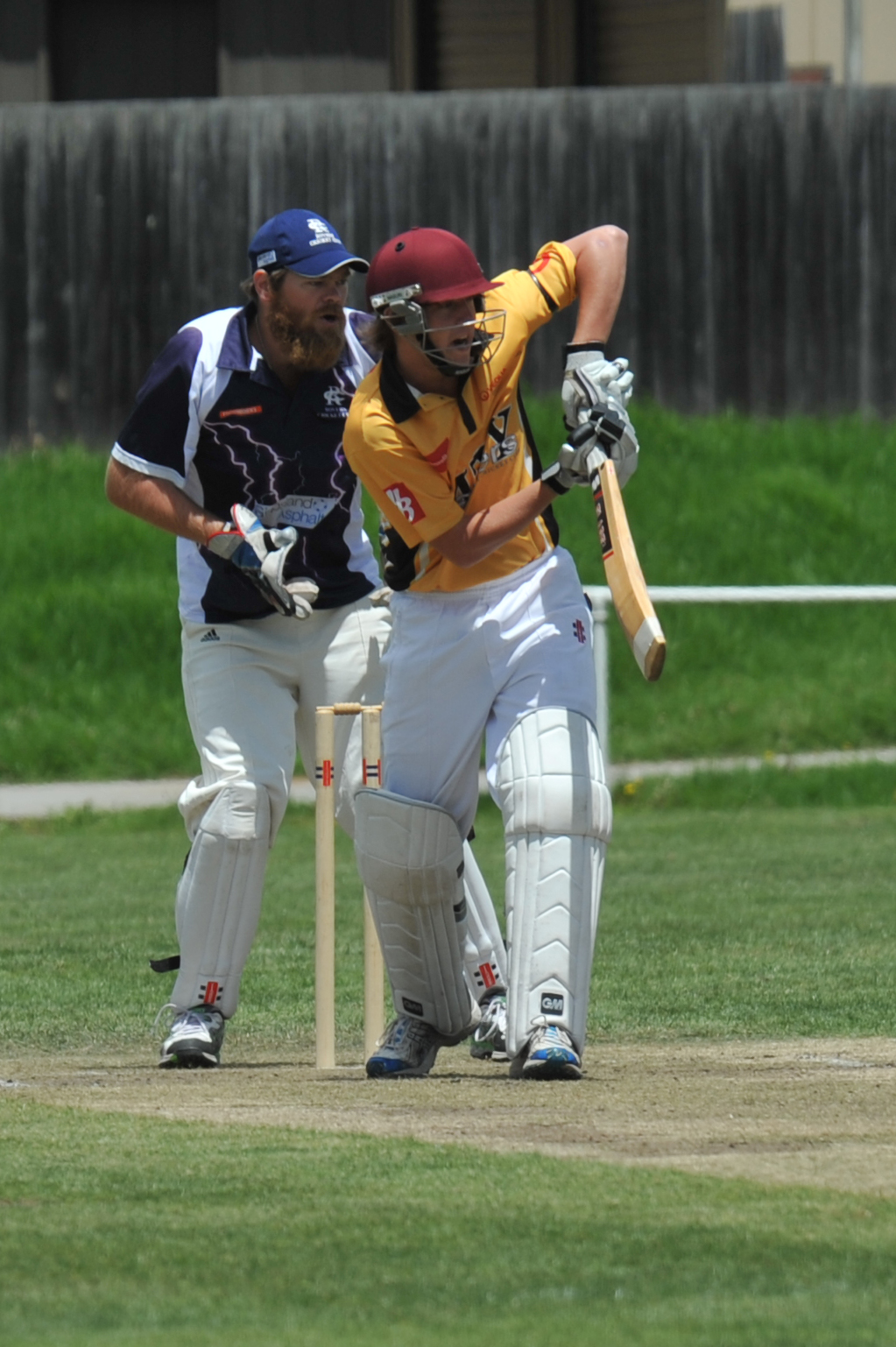 CRICKET
TDCA
THE ladder permutations mutated grossly after last week's Traralgon and District cricket washout ahead of the final round of competition.
The big winners from the washout were Centrals who have now secured their finals position and cannot be shifted from the four, win or lose.
In a mouth-watering last round only one game has no bearing on the final four.
MTY Raiders v Centrals
THE match of the round sees third tackle fourth at Yinnar.
Raiders have been in ominous form and will go into this clash knowing a win will secure fourth spot and a finals berth that before Christmas was never on the cards.
Liam Maynard and Matt Cowling have been in great form with tons last round and will again be key performers.
Centrals will stay third unless they lose outright, and a win before the semis would be perfect preparation.
Corey Pollard, Marc Fenech and Dylan Freitag head a strong bowling lineup.
With momentum and form, Raiders to win.
Gormandale v Ex Students
LAST year's grand finalists will square off with Ex Students hell bent on ending the Tigers' below par year at Stoddart Park.
Incredibly Gormandale can still make the four with a win if Raiders and Rovers both lose their last games.
Greg Munro, fresh from a huge country week effort, Jordan Gilmore and Rick Battista head the batting, while Rob Voss, Andy Matthews and Michael Warne are in great touch.
The Tigers will need Kent Hammond, Al Jenkin and Travis Switzer to fire with the bat, while Shaun Barbour and Adam Brady will be keen to end the year on a good note.
Ex Students should win easily, but beware the wounded Tiger.
Glengarry v CATS
AFTER a bye and last week's washout Glengarry remained top of the ladder and will stay there with a win at home.
Cam Graham and Ryan Delaney head the bowling, while Ben Julin, Frank Marks and Sam Marks will be required to continue their good form.
CATS are still an outside chance to secure fourth spot on the ladder for they must win and rely on Rovers and Raiders losing.
Barney Webber and Rory Hare will need big games.
Glengarry should stroll home.
Rovers v Imperials
ROVERS go into the Duncan Cameron Park clash in good touch but know a win is vital to get them to fourth.
Simon Duff and Dean Gillard will need big scores again for Rovers to reignite their campaign.
Imperials have been up and down all season and their final four chances are at long odds.
An outright win combined with Raiders, CATS and Gormandale all losing would put them in the four.
Brett Chapman, Stu Jones and Daniel Hamilton must produce big scores.
Rovers to win in a close game.
Churchill v Traralgon West
CHURCHILL will go into this clash out to finish the year on a high at home.
There will be no finals for the Cobras this year, but they have produced some highlights with a couple of monumental scores.
Traralgon West will be striving for its first win, but on current form Churchill will get the points.
LADDER
No Team pts %
1 Glengarry 49 2.2477
2 Ex Students 49 2.1963
3 Centrals 42 1.1226
4 Morwell Yinnar 32 1.2301
5 Rovers 31 1.1757
6 Toongabbie 28 0.7185
7 CATS 28 0.7060
8 Gormandale 27 1.1814
9 Imperials 25 0.8847
10 Churchill 21 0.7193
11 Traralgon West 4 0.3574