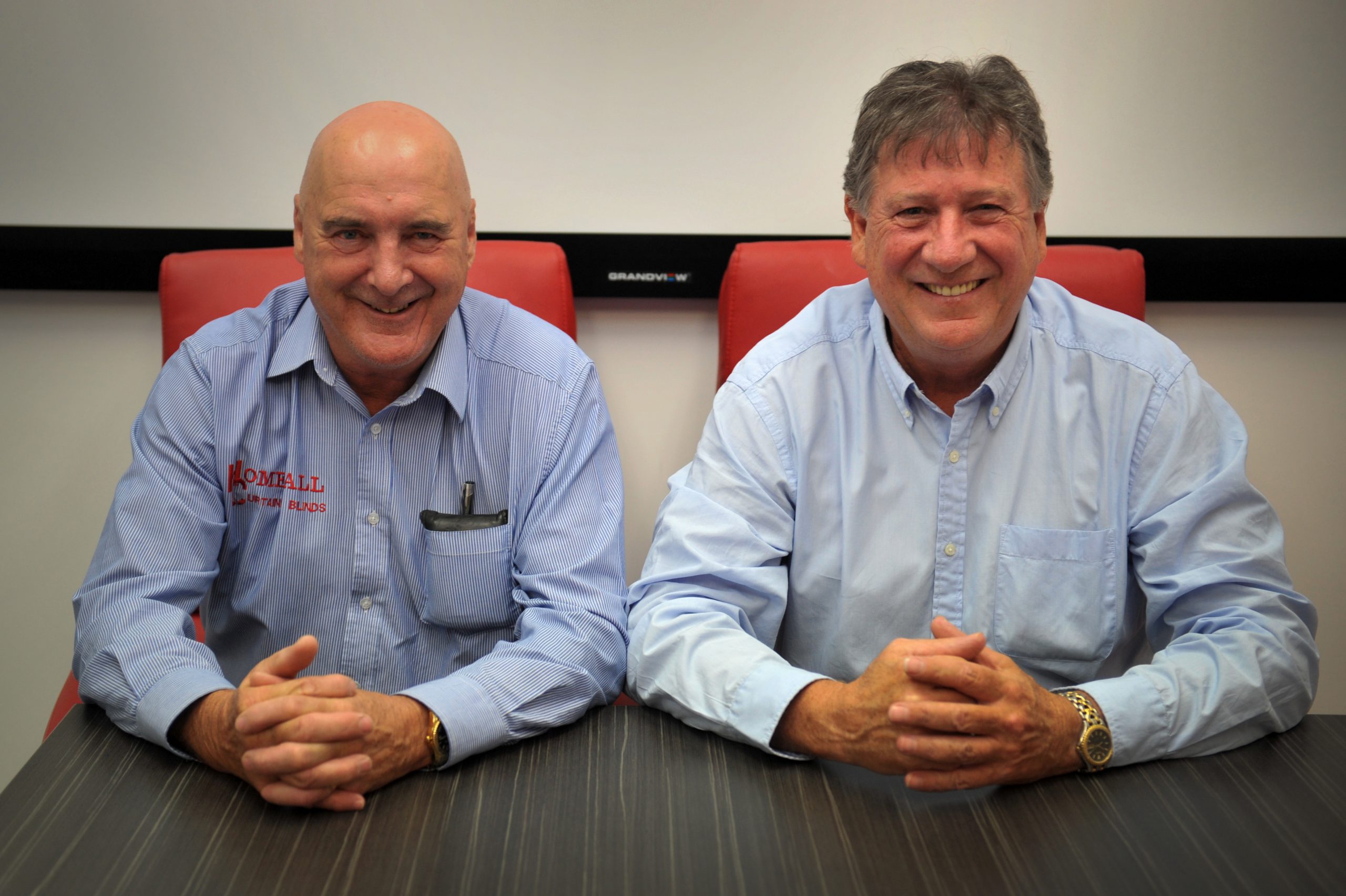 A "small interest" in racehorses has evolved into a lucrative hobby for two Traralgon businessmen.

Old cricket mates Graham Henry and Steve Kay, who played together at Centrals for a decade, lived every horse owner's dream at Caulfield on Valentine's Day when nags from their syndicates took out three consecutive group level races.
The streak began in the 1100 metre Group Two sixth, when Kay's runner Chautauqua held off Flamberge to salute at $1.90.
Henry's horses were soon in on the act, as the Peter Moody-trained duo, San Nicasio and Dissident, won the following two races, Group Two and Group One events respectively.
"The all up bet was a good one I can tell you," Kay said.
"It was just a great day."
Now in separate ownership groups, the pair began their journey in the industry together when they invested in a local horse from Sale 15 years ago.
Since then their path has diverged, but both roads have led to success.
Kay invested in Niwot, which went on to win the Group One Sydney Cup in 2012 and ran in back-to-back Melbourne Cups – on both occasions it was the first Australian-bred galloper past the post – and now Chautauqua, one of the world's premier sprinters.
Henry "fell into" ownership of Dissident, a now four-time Group One winner and strong contender for middle distance horse of the year honours, after his prospective buyers reneged on the deal.
"That's how we got Dissident and from there it's been one hell of a ride," Henry said.
"You dream of that (having group winners), you're greedy if you're thinking that far ahead; what has come for me has been unbelievable, I've never had a horse that hasn't won.
"We've got two horses (between us) vying for the best horse in Australia, if that's not a dream I don't know what is."
The past-time has also become a family affair.
Friends and loved ones are never far from the action, and a few bucks on the nose keeps everyone happy when there's a winner.
"It's a social hobby, and doing things at our age with some old mates we've known for many, many years (is great)," Kay said.
"Our kids come and watch, my granddaughter goes every time… our wives go, it's just fabulous."
Henry said the whole community had shared in the success.
"A lot of fun involved for everybody around the Valley, you go up the golf club and everybody knows what's going on, people stop you in the street… it's exciting times," he said.
"When they win, we want everyone on them as well, so everyone enjoys it.
"(For) two blokes who are just businessmen in the town, knockabout blokes who are mates, (played) cricket together, we've been mates since I moved up here, success like this is out of this world; dreams are made of it, we enjoy it together, (we're) seen in the mounting yard on numerous occasions high fiving each other after wins."
Another local also enjoyed some success at Caulfield, with Peter Gelagotis-trained Mourinho third behind Dissident in the Group One 1400m Orr Stakes.