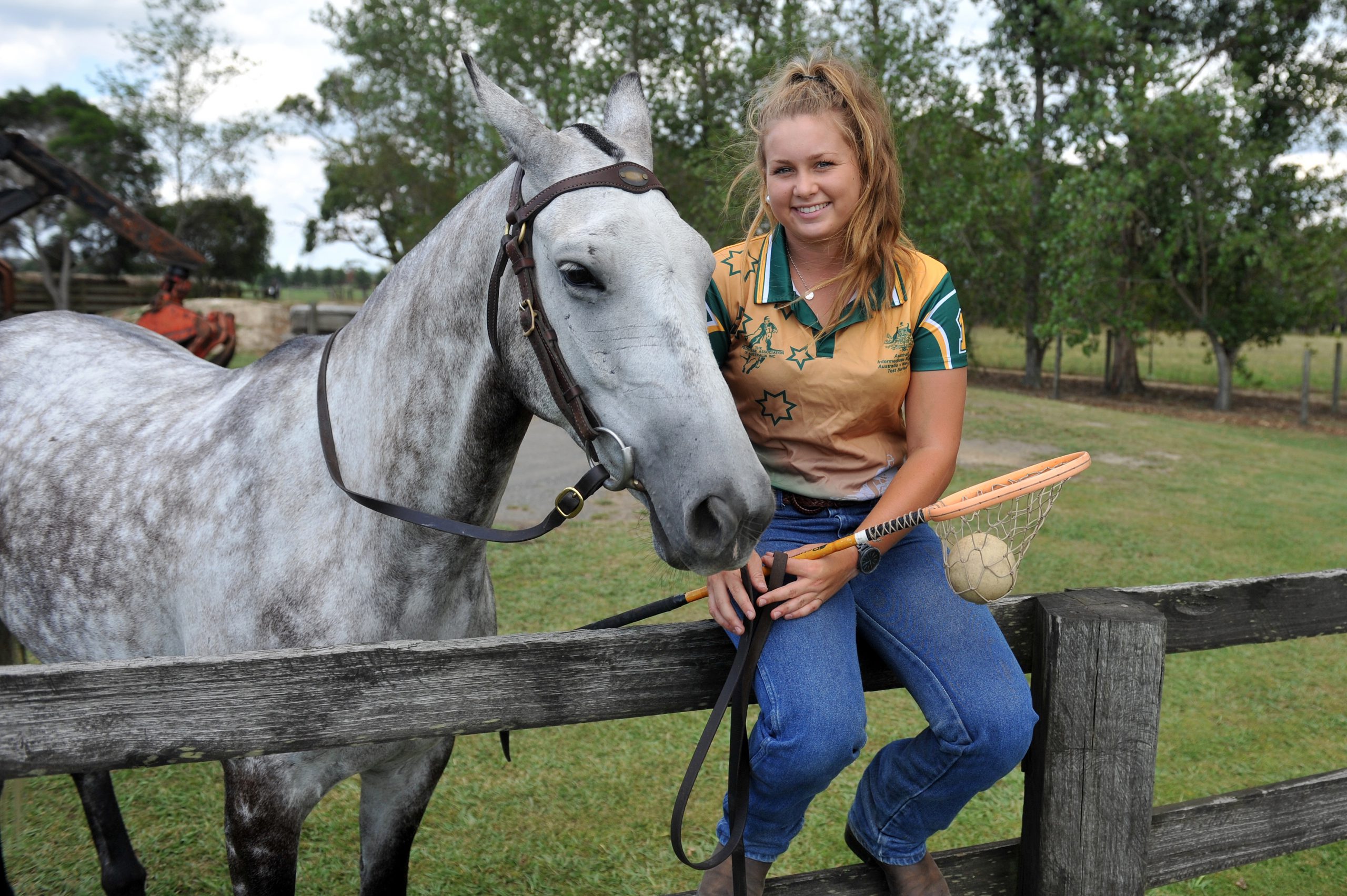 TAYLOR Radford has been perpetually horseback since she was old enough to ride, and had a polocrosse racquet in hand from the time she was able to hold one.

Now 18, the Trafalgar local's enduring dedication has been rewarded with her first cap in the green and gold as a member of an under 21 Australian mixed team of eight, which toured New Zealand for a test series last month.
Following in the foot (and horseshoe) prints of her parents Hughie and Annette, both former Australian polocrosse representatives, Radford helped her nation to a narrow series win over the Kiwis, earning the best lady player accolade in the process.
"I put a high expectation on myself because my parents played for Australia and I wanted to do them proud," Radford said.
"I was sort of born into it, my family have been playing since they were kids… I just grew up around it, learned off them and worked hard.
"They never had to push me into it because I've always wanted it just as much as they did; it was something, as a junior, I'd always wanted to do and to get picked in that team I was just over the moon, and then to go play it was very cool."
The Rosedale Polocrosse Club member set the tone for the Aussies, scoring the first goal of the series in the opening test at Tokoroa in the number one position, the attacking role occupied by her father for most of his representative career.
Radford's offense led her side to a three-goal triumph in the test, a winning margin which proved the difference in the series.
New Zealand won the second test by one goal, and the following two were unusually tied in Wanganui the next weekend, handing Australia victory overall on differential.
"It was pretty full on, exciting, nerve wracking but really good fun," Radford said.
"They were very challenging to play against but it was something that we were used to playing in Australia, we expected them to be challenging… but it was nothing that shocked us."
Radford has previously competed in three nationals, two in the Victoria under 16 mixed team and last year in the under 21 women's team.
Although accustomed to representative level, the trip across the ditch came with new challenges for the experienced player, namely riding locally-sourced horses rather than her own.
With limited time for horse and rider to familiarise, Radford said quick adaptation was key.
"If you're not on a good horse it can be really difficult to show (your skills), a horse makes a better player out of everyone," she said.
"You've just got to play the way you would normally play and just forget about that and do your best.
"Your horse isn't going to be like the horse you have at home; our horses are a much higher standard.
"You've just got to coax them into it and do the best with what you've got."
With a taste of international intermediate competition, Radford hopes to climb higher still and replicate her parents' feats by playing at open level.
"There's no point being happy with where you are, I want to keep striving forward and get to that top level and hopefully do it again one day," she said.
The winning team, all on debut, comprised captain Byron Davison, Emma Hafey (Tansey club, Queensland), Ike Murray (Sale, Vic), Radford (Rosedale, Vict, Mark McInnes (Ballan, Vic), Tennille Crabb (Walkaway, WA), Christie Martin (South Midlands, WA) and Luke Saul (Quirindi, NSW).