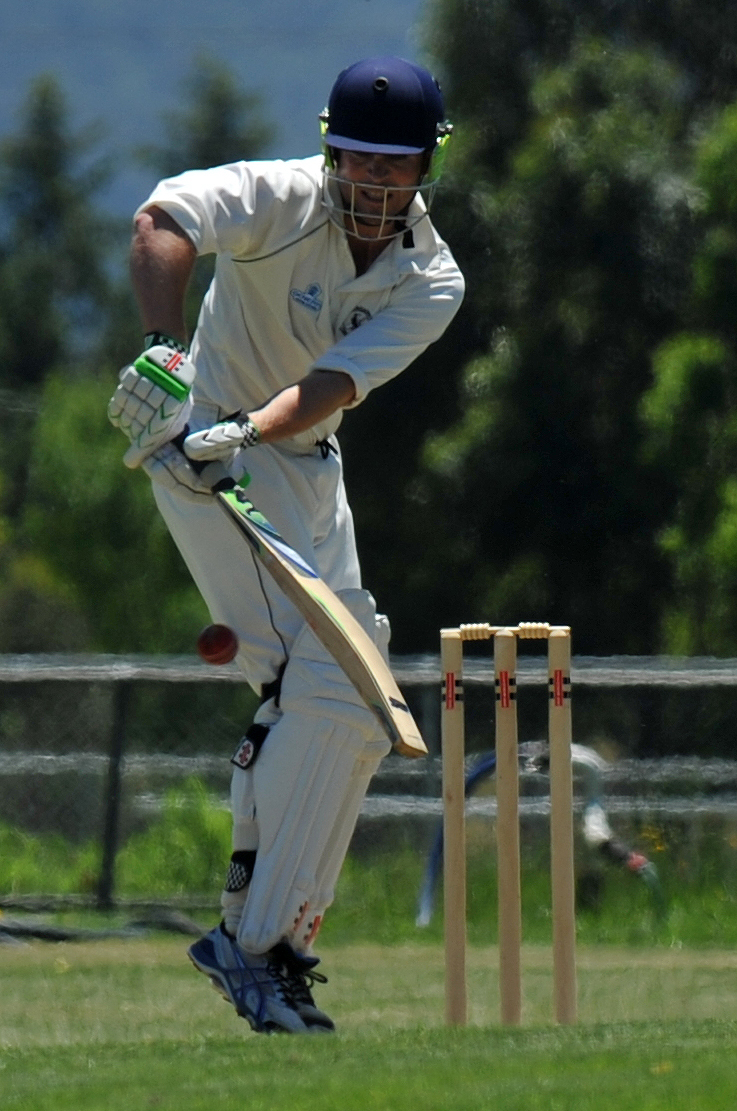 CRICKET
TDCA
FINALS fever hits the Traralgon and District Cricket Association this weekend with a crackerjack round of matches.
The cut throat, two-day semi-final elimination battles will be played out on Saturday and Sunday, with the winners going through to contest the grand final next weekend.
It promises to be the most even finals series in a long time and no side has a stranglehold on the title.
Glengarry v MTY Raiders – Stoddart Park
GLENGARRY will start favourite in this match having dropped just one game for the season to Ex Students.
The Pies have been in red hot form over the past month but must break their semi-final curse.
The recruitment of Jarrod Allan has been a great acquisition in a side which has seen balanced contributions from its members over the season.
Ben Julin is a brilliant all-rounder who is a key player in this game.
Hayden Ross-Schultz and the Marks Brothers Sam, Ben and Frank, will all be required to make runs.
Ryan Delaney is a quality spinner and with youngster Cam Graham bowling well Glengarry has the ingredients to smash its semi-final hoodoo.
Raiders are the bolters from the pack who have come from nowhere to finish fourth.
Liam Maynard and Matt Cowling have added bite to the batting line up, while Mick Higgins is a proven big game player.
The key in this contest is the fitness of Raiders' star captain Brad Knowles who sustained an injury last week.
If the skipper can play at 80 per cent fitness Raiders could surprise.
– Glengarry to win in a tight tussle.
Ex Students v Centrals – George Cain Oval
THE Sharks go into this clash with just one loss against their name for the season, though worryingly it came last week.
It is their final if they want it bad enough, and on statistics alone should win easily.
Greg Munro, Jordan Gilmore and Rick Battista lead the batting lineup and one of this trio must produce a big score.
The bowling is led by the evergreen Andy Mathews, while Michael Stockdale has been consistent.
Captain Michael Warne has bowled 136 overs this year for 15 wickets at 21 and he will be a key player.
Centrals on paper should not have finished third, but a will to win and a fighting spirit has got the side this far.
The big bug bear is the batting as Centrals sits last on the ladder for runs scored.
Jamie Hall has 271 runs and is the man most likely, while the next best are Corey Pollard and Mark Rawson both in the 170s.
The bowling has been okay for Centrals with leading wicket taker Marc Fenech third in the league with 30 scalps, while Pollard and Rawson have 19 and 17 respectively.
– Ex Students should win quite well.
Matches begin from noon Saturday.
B grade
– Ex Students v Glengarry – DCP
– Centrals v Churchill – Apex Park
C grade
– Ex Students v Centrals – Old Trafford
– Imperials v T'gon West – Jack Canavan
Under 15s
IMPERIALS were crowned premiers in the under 15 competition after a dominant performance against Churchill at the weekend.
Batting first Imperials made a solid 6/201.
Mitch Bulmer was outstanding with 91, while Ryan Morley made a classy 59.
In reply Churchill struggled to be bowled out for 95.
Morley continued his domination of the finals series, capturing a magnificent 6/19 which won him man of the match.
Under 13s
CENTRALS continued its dominance of the junior age group, winning its third premiership in a row by defeating Rovers, who were bowled out for 46.
In reply Centrals cruised to victory two wickets down.
Jed Maguire made 18* and took 3/4 to be named man of the match.
Alan Anton Memorial Shield
Under 15 batting average and aggregate – Conor Little – Rovers CC -326 runs @108.67
Under 15 champion player – Conor Little Rovers CC – 63 points
Jim Anton Memorial Shield
Under 15 bowling average – Bailey Flanigan – Churchill CC – 8 wickets @9.25
Under 15 aggregate – Tye Hourigan – Centrals CC – 10 wickets
Wes Pump Memorial Shield
Under 13 batting average and aggregate- Tye Hourigan – Centrals CC – 341 runs @170.50
David & Mary Little Shield
Under 13 bowling average – Bailey Flanigan – Churchill CC – 8 wickets @7.63
Under 13 aggregate Isaac Brown – Gormandale CC and Gareth Waack-Hawkins – Gormandale CC – 12 wickets
Under 13 champion player – Tye Hourigan – Centrals CC – 81 points