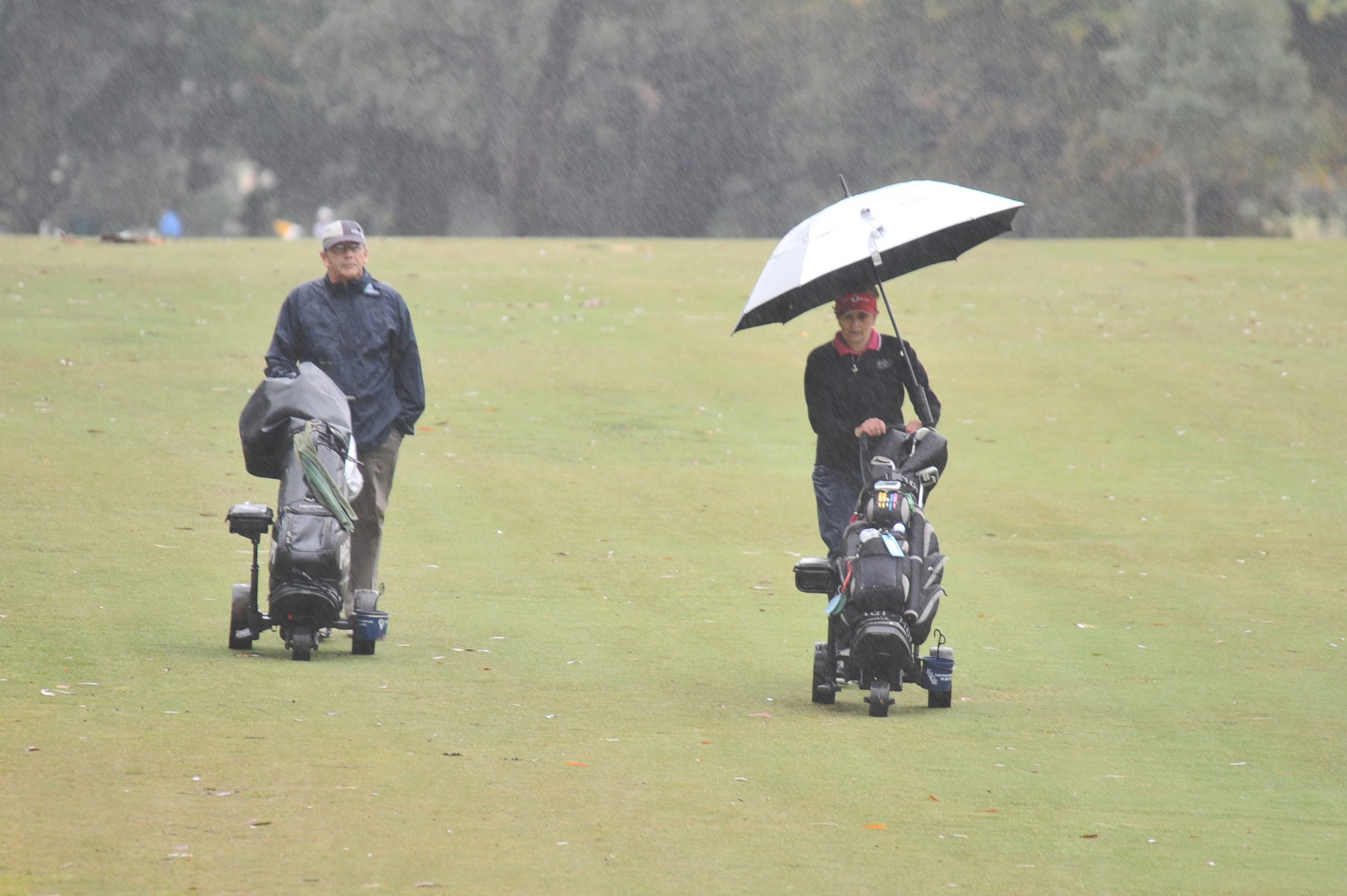 A Queenslander and a Victorian shared the spoils at a weather-impacted Traralgon Pro-Am last week.

By the end of tournament's play, Damien Jordan and Ben Wharton each had a total of 140 strokes, and were declared joint winners.
Cutting winds and rain had made day one tough for the 70 professionals, with only nine players beating par.
Wharton scraped through the afternoon cut by one stroke and was equal 21st.
He said he entertained no realistic thoughts of winning.
Jordan was one of the nine to beat par on the opening day and despite only a single practice round on the course under his belt, he shot a first round 71, three strokes better than Wharton.
But by day's end, both finished with equal strokes.
Wharton, whose father had won the event in 1993, had a match-winning 66 to add to his first round 74.
Jordan remained steady throughout, being the only player in the field to beat par both days with 71, 69.
One shot behind was Andrew Kelly (72, 69) with Micheal Choi (70, 72) a further shot behind.
Both players were pleased to beat home a field that included David Bransdon and Kris Mueck, second and third respectively in the recent NZ Open, as well as ex US PGA professionals Scott Laycock, David McKenzie and Euan Walters.
"It's terrific to have such high quality players, year after year for this event," Pro-Am committee chair Barry Switzer said.
"But those guys found the course pretty tough this year, the winning score was eight shots higher than last year."
Next year's event will be held on 31 March and 1 April.