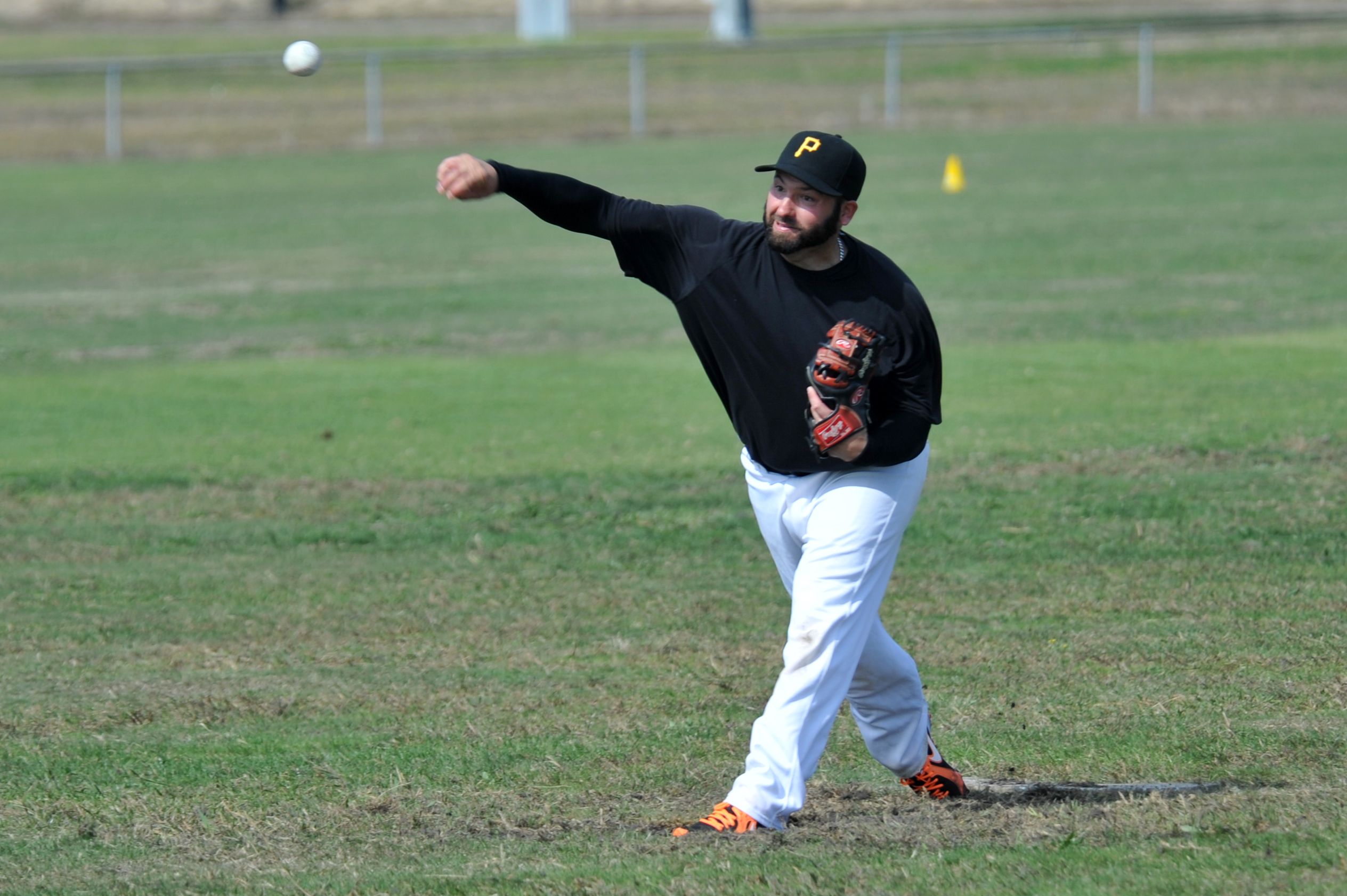 BASEBALL
MORNINGTON Pirates claimed another Lloyd Lewis Perpetual Shield when the Latrobe Valley Baseball Association hosted the 34th Gippsland Championships at the weekend as a precursor to its home and away season start.
Five sides from the LVBA and three from Dandenong Baseball Association contested the tournament, with each playing seven games over the weekend.
The two top sides faced off in the final on Sunday afternoon.
The competition was strong with the metro sides coming off summer seasons and the local outfits introducing new players to the game while gearing up for the season proper.
After 56 games the final came down to past champions Dandenong Angels and Mornington Pirates, both of which have competed at the tournament for the past three years.
The game was tight until the fourth inning with Pirates pitcher Brendan Wilson and Angels man on the mound Brad Croft holding the bats quiet.
The Pirates opened the game up with three runs led by a double from Matt Hardie, who had a day out with the bat finishing with a home run, a single and a double.
The Angels continued to put batters in position to score but fell short several times, leaving vital runs on base at side away.
Mornington eventually ran away with the decider 10-0.
Moe/Newborough Baseball Club hosted the event and received warm praise from the visiting clubs.
This Sunday will see the start of the LVBA season with Traralgon heading to Sale, Moe to Morwell and new club South Gippsland Miners from Leongatha to Churchill.
The Miners will bring a new dynamic to the competition.
Reigning premier Traralgon and runner up Moe/Newborough appear to be strong again and with a new club and Morwell back into A grade it is sure to be a season full of twists and turns.