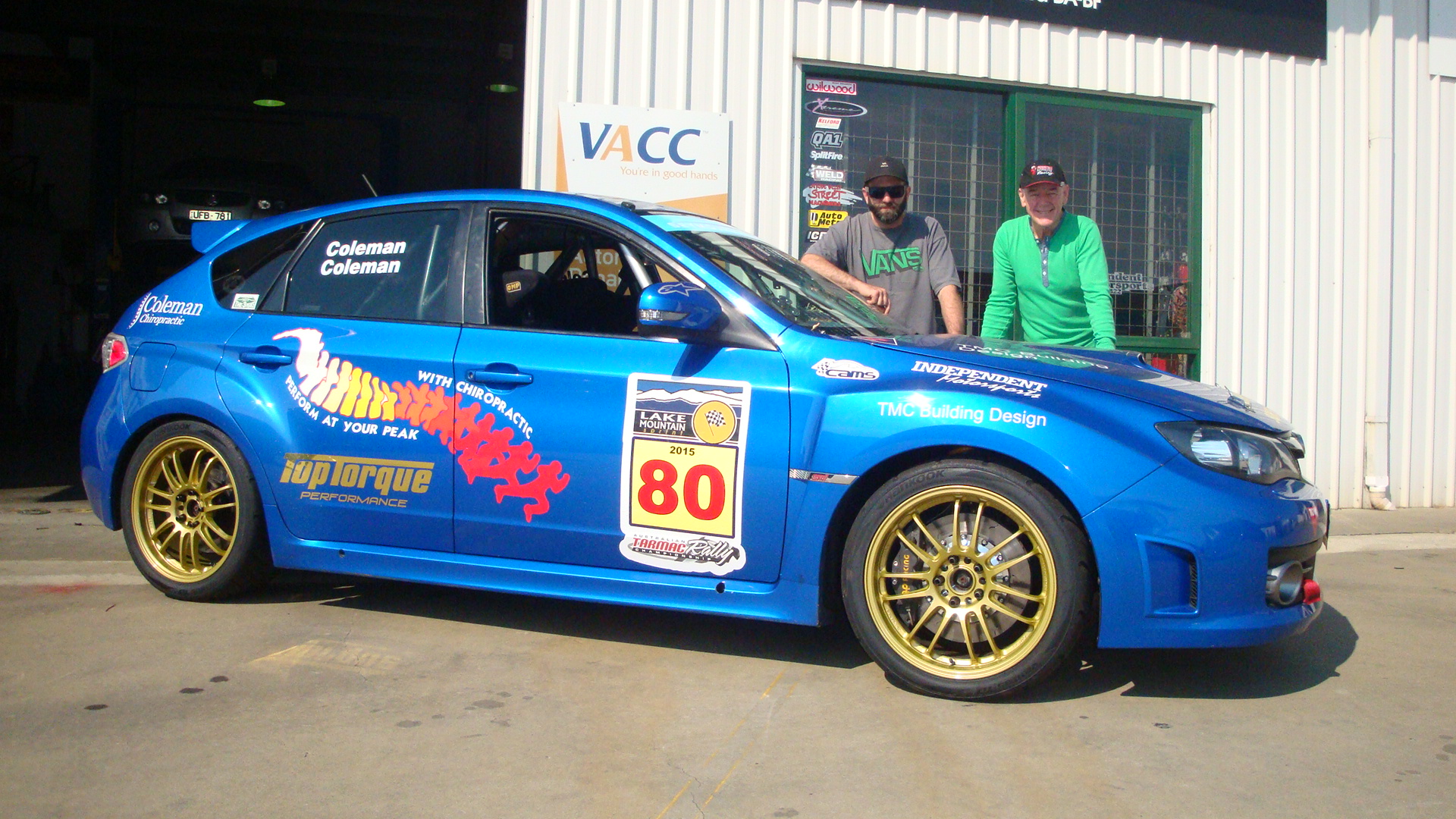 A HIGH octane childhood dream is set to come true for Traralgon motorhead Brent Coleman this month.

Since the age of 15 the avid motorsport competitor pledged to one day compete at the Targa Tasmania, the self-proclaimed "world's largest, longest and hardest tarmac rally event", with his father Garry in the passenger seat as navigator.
Almost two decades later the fantasy will become reality for the 34 year-old.
The father-son duo took out the rookie modern division of the Targa Hellyer Gorge in February, and came 10th outright, securing qualification to Targa Tasmania.
"It's been a goal of mine since I was 15 or 16 years old; I used to watch it on the tellie and I always told Dad we would do it one day," Coleman said.
"Once we figured out how much it would cost it sort of went out the window… when we found out we could win our way into it I thought we'd try and aim toward that, set a goal and we got there.
"We've been working towards it for probably 18 months. We did a few other little ones leading up to it to get some more experience."
A keen motocross rider in his youth, Coleman took up hillclimb racing aged 19 in an old VK Commodore and the passion for driving grew from there.
In 2003/04 he and Garry dove into their first tarmac rally and competed on and off for several years before taking a hiatus.
Since returning to the bitumen, solid results led the Colemans to try their hand at Hellyer Gorge, where consistency proved key with six runs within three seconds of one another.
"We just thought we'd have a crack at it, we seemed to be going pretty good in these other ones we were doing so we thought we'd take on Hellyer Gorge over in Tassie, which gave us free entry into Targa Tasmania if we won our class," Coleman said.
"Just consistency (was the key). A lot of the rallies we do here I've got a bit of a problem just going flat out from day one. Over there it was a little bit different. I said to Dad we won't do that we'll pull it back a little bit and try to be consistent.
"That's what makes you in rally and that's what makes a winner, you don't have to be first all the time, but you have to be consistent."
Heading into Targa Tasmania, Coleman's goals are fairly modest.
He said a top 10 placing would be nice, but simply finishing would be enough of a thrill.
Though he will go in with one vendetta, hunt down the Mitsubishi Evolutions.
Such is Coleman's competitiveness when it comes to the rival make, that his relatively underpowered Subaru WRX STI sports a sticker stating "see no Evo, hear no Evo, fear no Evo".
"Evos are probably one of the biggest killers that I want to beat," he said.
"The ones we do around Victoria there's a couple of Evos in there, I beat them some stages, they beat me in others, but I'll get them.
"That's what it's all about, taking on the Evos."
Currently working on the Subaru to make it race ready – Coleman does most of the maintenance on the vehicle himself – it's all systems go for Targa Tasmania.
And after 14 years driving side-by-side, Coleman cannot imagine tackling the Apple Isle race with anyone but his father.
"It's good to do it… with the old man, it makes it a lot better," he said.
The Targa Tasmania rally will be staged from 27 April to 2 May.