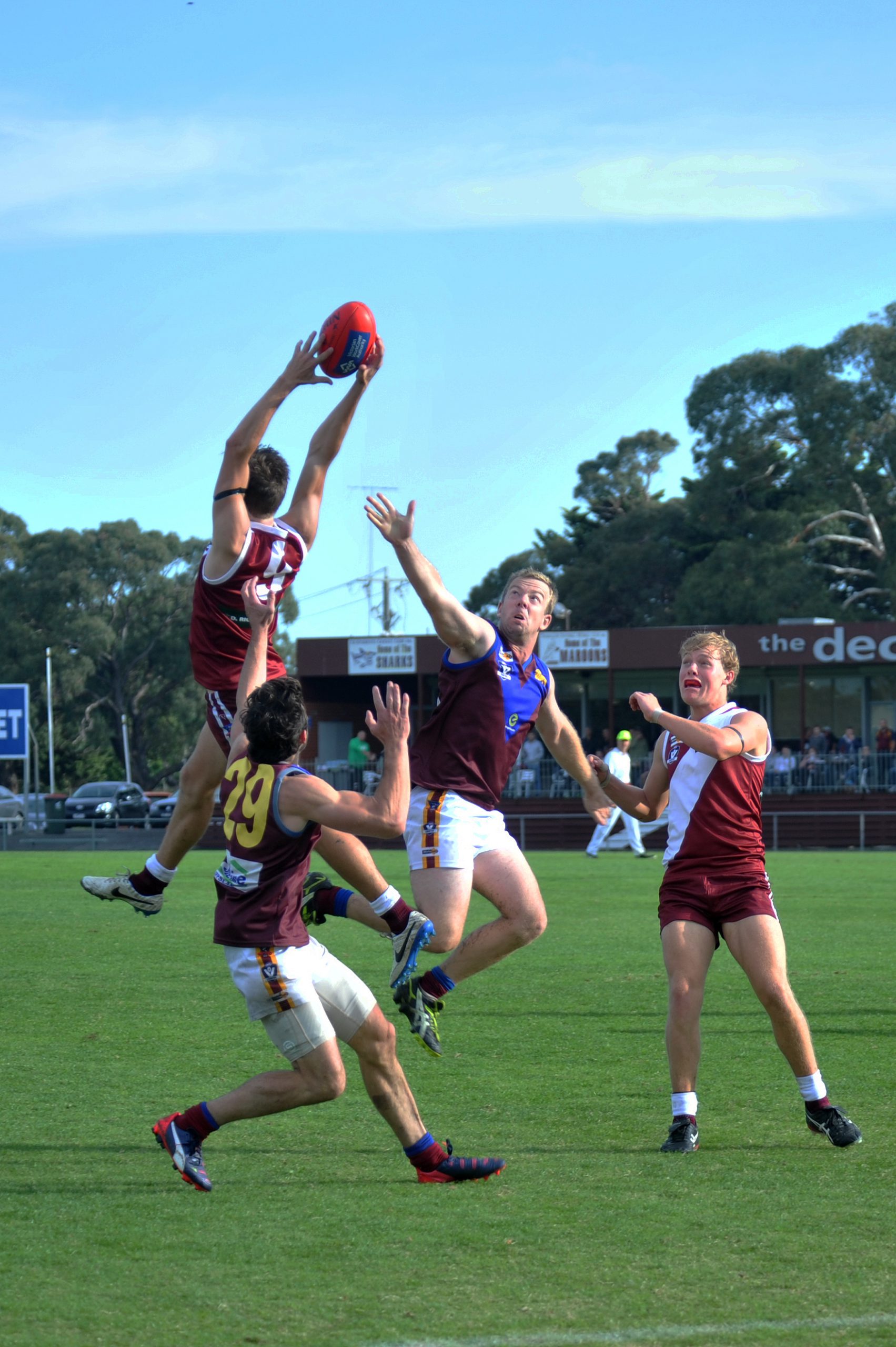 FOOTBALL

GIPPSLAND LEAGUE
LEONGATHA stamped its newfound authority on the Gippsland League, making it two wins from two outings in Saturday night's clash with a side that has been among the yardsticks of the competition in recent years – Wonthaggi.
"We are excited, especially to beat Wonthaggi. It's a bit of a rivalry game and good to win the local derby," Parrots coach Beau Vernon said.
"I was just impressed by the four quarter effort, especially in the last quarter. We had the game wrapped up but the effort was still there."
Played under lights, the blockbuster between the then-top two, was marred by wet weather.
"I was on the ground a minute before the game and there was no wind, it was a balmy night. Within 30 seconds the wind picked up and it started to rain," Vernon said.
And it didn't stop, both coaches conceding it was a "slog" in tough conditions.
Last year's runner up had the upper hand at quarter-time, albeit by just three points.
"I thought in that first quarter, they probably got us on stoppages. We got on top of that after quarter-time," Vernon said.
The second quarter saw the Parrots storm to the lead.
The home side led by 10-points at half-time and 29 at three-quarter-time before running out a 34-point winner.
However it wasn't all good news for the ladder leader, with Tom Marriott suffering concussion after a hard knock.
As for the Power, they'll take plenty away from their first loss of 2015.
"You always learn from your losses. The first quarter was okay but after that nowhere near hungry enough for the contest," Railton said.
Railton admitted his side was beaten by a better team, in an area of the ground it prides itself on.
"We thought we got absolutely destroyed, their midfield dominated ours," he said.
"The first 20 minutes was okay but after that they were a lot harder at the contest, a lot hungrier, they showed they are going to be a good team.
"Leongatha were much better in the conditions. After quarter-time they were the best team by far."
TRARALGON bounced back from a big round one loss to Leongatha to post its first win under new coach Mark Collison.
"I am just proud of the boys. It goes to show what sort of side we can be if we knuckle down," Collison said following the Maroons' 56-point win over Moe.
Leading by example, the coach had 28 touches.
"I thought the effort was there today which was good. We were down to none on the bench again, we have done that two weeks in a row, but the boys fought it out, didn't whinge once," Collison said.
Josh Jennings and Jordan Symons were welcome inclusions to the Maroons' outfit, which the coach said was still far from its best.
"We are still missing (Tim) Northe today and he is one of the best players in the competition," he said.
Playing alongside both of his brothers Michael and Cory, Lee Stockdale booted a bag of five for the day, despite suffering a shoulder injury early.
Ben Amberg was another casualty who spent several hours under observation in hospital after being knocked out in the dying minutes of the third term.
There were plenty of positive signs for Moe, which managed to get within 12-points of the Maroons in the third.
"It looked like we were going to run over the top of them and maybe create a win, but a couple of injuries in the third quarter there and we really dropped off our pressure and they ran away with it," Lions coach Adrian Burgiel said.
"Our turnovers were really poor. Traralgon were really good. When we turned it over at half-forward, they would run down and kick the goal. I think they got eight goals from our direct turnovers which is quite poor."
Despite being run over by the Maroons in the fourth, the Lions have already shown plenty of improvement on last year.
"We look good in patches. We are just a bit inconsistent. If we can get that four quarter effort I'm sure we will give some teams a run… that's the challenge we've got," Burgiel said.
SALE dealt the reigning premier Morwell its second straight loss, and in doing so posted its first win of the season to the tune of 33-points.
Tigers coach Dean Warren conceded his side was beaten all over the ground.
"We are just not there at the moment. Players are still getting used to the way we play," he said.
However Magpies coach Travis Ronaldson, who served some of his coaching apprenticeship under Warren at Frankston, insisted his side's best footy was also still to come.
"We still have a lot of improving to do and this will come the more we train and play together. We are still some weeks away from playing our best footy," Ronaldson said.
There was just seven points in it at quarter-time, but Sale kicked away in the second to take a 26-point buffer into the main break.
Sale went on to win by 33.
"It was really pleasing to take the points in a tough contest played in challenging conditions. It was great for the boys to be rewarded for what I thought was four quarters of persistence and pressure," Ronaldson said.
"Our pressure was really good and our stoppage and contested work was strong. We were able to create a lot of space in our forward line which worked to our advantage."
Josh Kennedy was named best on ground for the Magpies, while Joshua Woods, Rhys Carter and John Gooch booted two goals apiece.
"I thought Josh Kennedy really led the way with his pressure and work rate. John Gooch at centre half-forward was a focal point for us and Nick Mason was impressive down back," Ronaldson said.
As for the reigning premier, it's focusing on its young list, which showed plenty of promise on Saturday.
"We were up there for a couple of years and we have to go backwards to go forwards," Warren said.
Among the inclusions was 15-year old Changkuoth Jiath (CJ) who did his job on the wing.
"He's a guy who is going to be a very good player in time," Warren said.
In a disappointing end to the weekend for Morwell, premiership player Michael 'Chunky' Duncan announced his retirement after playing in the reserves on Saturday.
DROUIN made it two in-a-row when it travelled a small distance east to take on neighbour Warragul in a twilight match.
The Hawks led by two points at quarter-time before kicking five majors to overcome the Gulls in the second.
Drouin went on to win the match by 53-points.
Coach Bob MacCallum and fellow recruit Ben Hughes booted four apiece in a performance that saw the Hawks storm to second on the Gippsland League ladder.
MAFFRA is in third after two rounds, following a 60-point win on the road over Bairnsdale yesterday.
Home for the first time this year, the Redlegs had hoped to bounce back from an opening round loss on the road to Drouin.
The home team matched it with its opponent early and trailed the Eagles by just eight points at the first change.
By half-time, the visitor had extended its lead ever so slightly.
However it was during the second half that Maffra did the bulk of the damage, kicking its way to a second straight win.
Returning to the Eagles from the South Australian National Football League, Danny Butcher booted five in a best on ground performance.