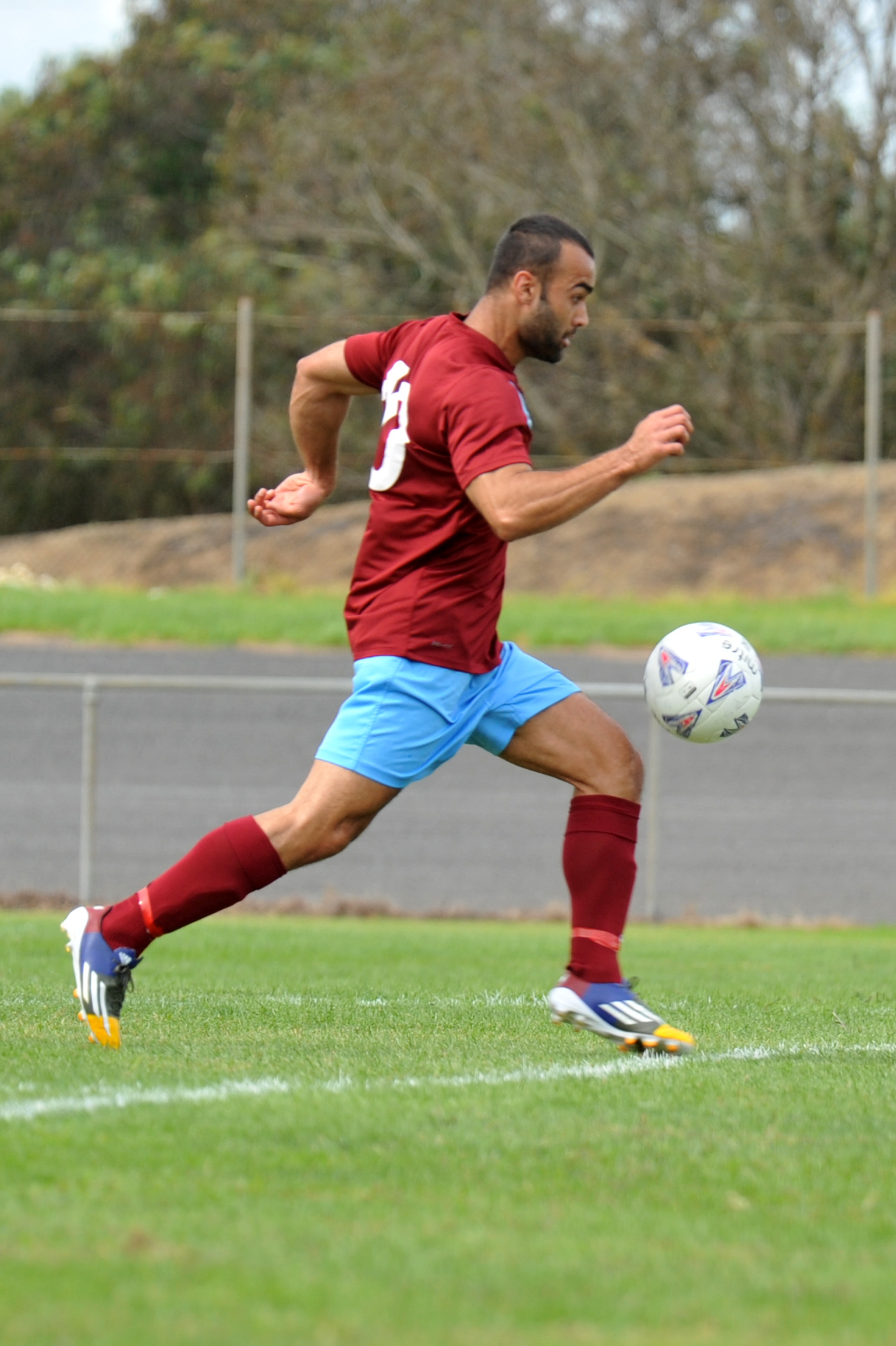 WARRAGUL United dominated the first Gippsland derby against Morwell Pegasus in almost two decades, crushing the Horsemen 4-1 at home on Saturday.

After five promotions through six leagues since departing the Gippsland Soccer League for metropolitan competition, the two biggest clubs in the region squared off in State League South-East division one for the first time with local pride on the line.
Thomas Ahmadzai broke the deadlock 16 minutes in to send the home team 1-0 up, before a first half double to Jason Dodenciu made it 3-0 by half-time.
Ahmadzai completed his brace with a cracking strike in the second half to extend the lead to 4-0 before Pegasus found a late consolation goal.
Pegasus coach Luke Cheney said his men did not meet the intensity levels required of a derby, while a largely home grown Warragul rose to the occasion.
"Our performance wasn't good enough, we just didn't turn up on the day," he said.
"There was only a couple of players that had that derby desire. Credit to Warragul, they knew what it was all about and came out with that passion and hunger for a derby."
Pegasus was without several regular starters following an epic midweek FFA Cup tie against Frankston Pines on Wednesday night.
Scores were locked 1-1 after 90 minutes, necessitating extra-time, where Pegasus ultimately went down 3-1.
They lost more than the match, with a red card to key centre back Niall Burke causing him to miss Saturday's match with suspension.
Injuries to Hayden Ross-Schultz and Irish signing Craig McCarthy also forced changes to the starting line-up for Warragul.
"That one (the cup tie) really hurt us… it sort of snowballed into Saturday," Cheney said.
"We're not professionals and designed to play three games a week plus extra-time, it was a tough week that's for sure… it probably affected the boys more than they anticipated.
"The positive thing is we get another chance against them later on in the season and a lot of the boys will have learnt from that match what that derby actually means."
The result saw Warragul jump to fourth on the ladder, while Pegasus is sixth with one win, two draws and a loss.
Pegasus will play Frankston Pines again on Saturday in a league rematch of the FFA Cup tie.