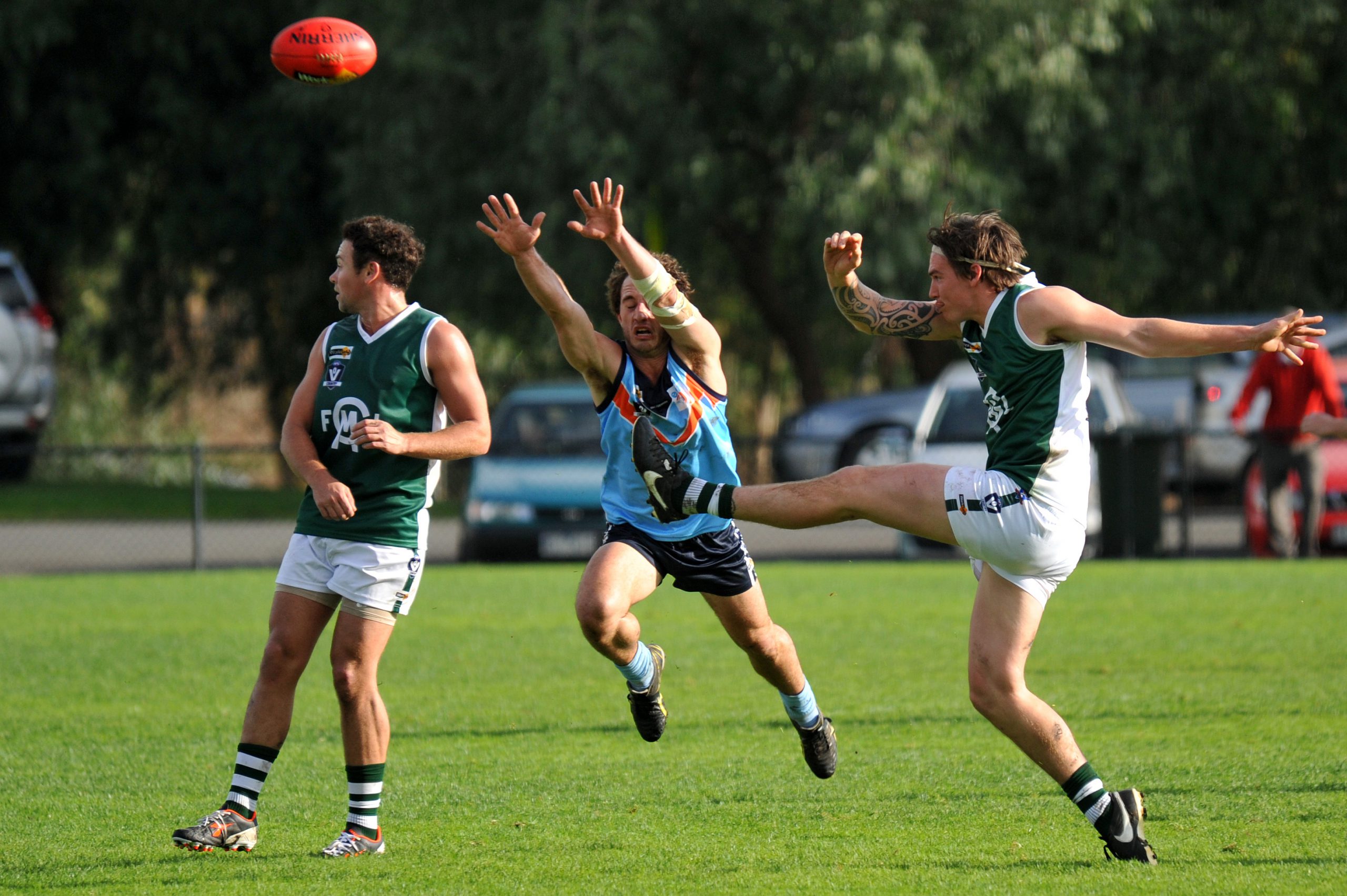 A line in the sand has been drawn for the Mid Gippsland Football League's interleague squad, either the best players buy in or risk watching the whole thing come crashing down.

Interleague coach Chris Kyriacou wants the days of players viewing the representative window as a holiday to come to an end, and for the competition's stars to rise to the occasion.
"Basically if the best players don't make themselves available this year it may not happen again next year," Kyriacou said.
"We want to send the best players out there to represent the league, we don't want to send a second tier team out."
The former Trafalgar coach, along with assistant Brendan Chapman (Yinnar) and chairman of selectors Mick Bragagnolo, unveiled a 42-strong list of invitees to attend the squad's first session on Wednesday night.
Targeting the cream of the crop, the wishlist includes the likes of Gippsland League Trood Award and Rodda Medallist, Yallourn Yallourn North coach Adam Bailey, and Bomber converts Tom Hutton and Campbell MacInnes.
Kyriacou also highlighted perennial best and fairest contender James Dowling (Yinnar), along with younger players such as Gippsland Power listed Tyler Hillier and prolific newcomer to the league, Thorpdale's Ilan Osman, as prime candidates.
The side is set to face Warrnambool and District Football League on home soil at Ronald Reserve on 23 May, and Kyriacou – who captained the last winning MGFL side against Picola at Visy Park in 2013 – wants to restore pride in representing the league.
"I want the 2015 squad to be the one to reignite the culture going forward with how important interleague is and why I think we need to keep on playing it and why the players need to make themselves available," he said.
"It's not a week off for a holiday, it's a week off to put your hand up and play with the best players in the league and test yourself individually, and really bind as a team.
"You do war with these guys week-in week-out and it's nice to come together for a cause – Mid Gippsland Football League takes up half of the year for us, it's nice to go out and represent, it we put so much time into it."
With injuries already piling up for some of the MGFL's finest, including Kyriacou himself who suffered a shoulder injury in round two, the leadup will be measured, but carefully considered.
The incoming coach plans to relieve the squad of rigorous physical training, and focus more on strategy in the build up to the clash for 27th place on the country ladder.
Wednesday's first session will be confined to the drawing board, outlining an aggressive, risk-taking brand of football Kyriacou hopes to employ.
"This year I'm trying to get towards this level being a lot more technical, the guys are rolling up to me in peak condition, they're in match fitness – I don't need to see them kick, mark… they're there because they're the best players in the league and I've already seen them do it," he said.
"I'm very confident that we've got a game plan and a structure that can do the job if everyone's on board.
"I'd love for our supporters to get there and be blown away by the style of footy that we're going to play hopefully, with skill and take the game on."
Last year Mid Gippsland was subpar in its effort against to Ellinbank FL, going down 20.12 (132) to 6.7 (43) in a boilover.
Since returning to interleague competition after a seven year layoff in 2012, the fixture has occupied a precarious place on the annual calendar for MGFL talent.
However, Kyriacou said it was time to stand up and be counted by the neighbouring associations as a strong league.
"We've been probably classed as a lower division compared to the major leagues in the past, I really want to go out there and show them what we can do… and show our neighbouring leagues that we're knocking on the door and we want to be the best league around here," he said.
"I just really want to start from the ground up and get the culture happening and get everyone willing to put their hand up, and this time next year we've got everyone really wanting to put their hand up, knock down the door and get a position in the side."
The MGFL will play Warrnambool DFL on 23 May at Ronald Reserve, Morwell East.