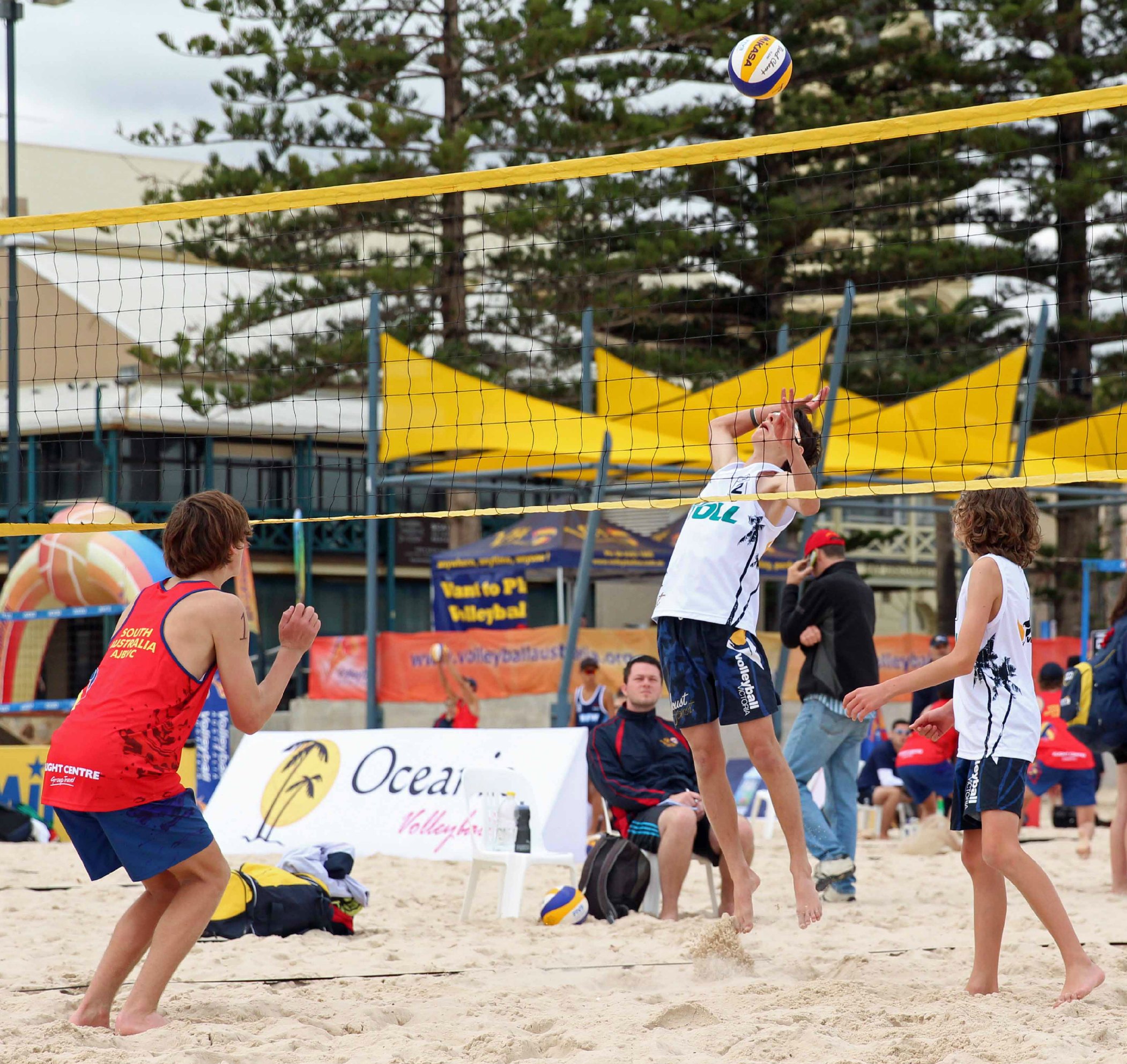 VOLLEYBALL
LATROBE Valley athletes featured in both of Victoria's gold medal winning teams at the Australian Junior Beach Volleyball titles held in Glenelg, South Australia recently.
A record 10 Latrobe Valley junior men and women qualified to represent Victoria for teams across all age groups.
Ainsley White from Moe backed up from gold last year with a second gold medal in the under 15 girls' competition.
Going through undefeated, her team of three held off a strong challenge from South Australia to win the final in straight sets.
Maffra-based Rebecca Ingram also went through unbeaten in the girls' under 17 pairs competition.
Making her debut at the National Beach Titles, she also won her gold medal match in straight sets.
Catching the eye of Australian officials, Rebecca was invited to stay on to train with the Australian junior beach squad.
Two other Latrobe Valley girls represented Victoria, with Bronte Scott and her partner finishing ninth after a late run of three consecutive wins, while Alice Shaw and her partner finished 13th.
Bottom age under 17 boys, Jack McIntosh and Linus Rodda, returned after competing in the under 15 competition last year.
Both were regulars in the state series competition at South Melbourne this summer and were again strong performers.
Linus, paired with another bottom age boy from Geelong, played consistently to take out fifth.
Jack and his partner also won several games, eventually finishing 11th.
Monica Harasimiuk and Meg McIntosh competed in the stacked under 19 women's competition on separate teams.
Both girls had strong tournaments, regularly pushing much taller teams.
Meg and her partner finished strongly, winning their last three games to finish ninth, while Harasimiuk eventually finished 18th.
In the under 15 boys, 12 year-old Joey Rodda's team of three finished fifth, a highlight being their defeat of the bronze medallists in the round robin competition.
Finally, local state league gun Lachie Morland made his debut on the beach in the under 23 men's competition.
Morland's partner suffered an injury during the tournament which meant they could not finish out the final games.
Latrobe Valley Volleyball secretary, Brian Scott said the number of athletes and excellent results was testament to strong junior development programs in Maffra and the Latrobe Valley.
"When you recognise that we don't have a sand court anywhere in the Latrobe Valley, to have 10 athletes selected in the state side is an outstanding result," he said.
"It shows the capability of the athletes we are producing, along with their commitment to the sport."