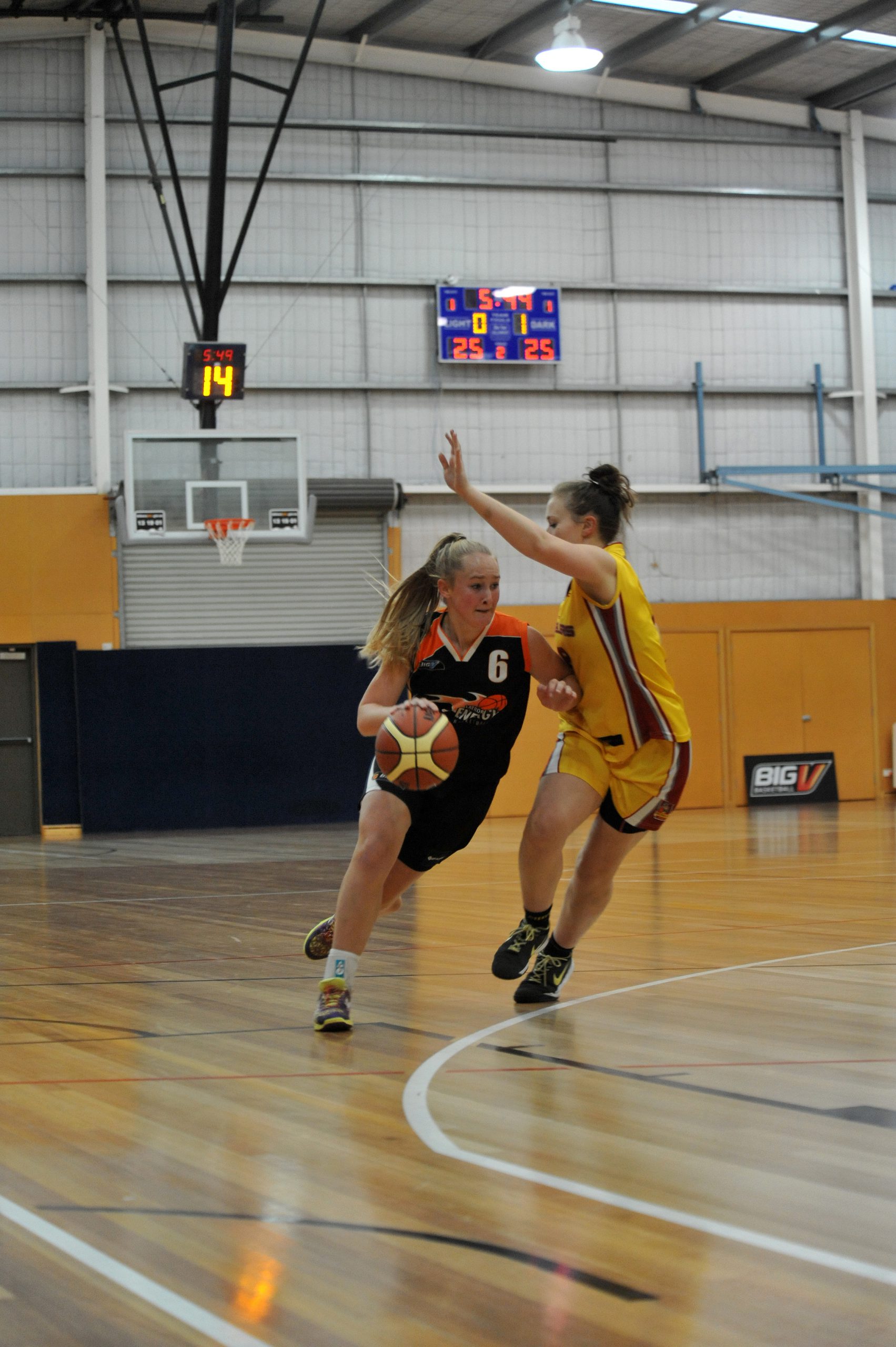 TWO tight losses in the previous round of BigV division one basketball spurred Latrobe City Energy's women's team to greater heights in their second consecutive double header at the weekend.

Energy recorded back-to-back wins over Craigieburn on Saturday and the dangerous Camberwell Dragons at home on Sunday, fighting off the fatigue of four games in two weeks to reclaim a spot in the top five.
The twin triumphs snapped a four-match losing streak for Energy, and coach Andrew Harlow said the previous round of bitterly close defeats was partly to thank.
"I actually think the two very close losses the week before really galvanised us and got that little bit of teamwork going again which got us the result this week," Harlow said.
"We were in a little bit of a funk… we played really well in those games but didn't get the result, the girls really decided they were starting to turn the corner and it just showed this week."
Harlow said the influence of young squad members Chelsea D'Angelo, Jordan Pyle and Coco Henry, providing additional depth, helped ease the load of a busy fortnight of fixtures.
"That's probably the toughest thing you can do (consecutive double headers), but we actually came out of it really well," he said.
"This week could be a bit of a concern because of that, it's always the lag after it, but I think we'll have enough energy… enthusiasm will get us through.
"We've got a few younger players… in state programs that really give us a bit of zip and some spark, fitness and run (which really helped)."
Energy kicked off the weekend with a 70-60 win over Craigieburn on the road.
Tanarly Hood (18 points, 6 rebounds), Carly Mullen-Bianconi (10 points, 12 rebounds) and D'Angelo (13 points) were influential, as Energy surged away in the final five minutes.
The squad rebounded to face top five side Camberwell at Traralgon on Sunday, and rose to the challenge to score a 68-61 triumph.
Trailing by three points at three-quarter-time, Energy turned in a stoic defensive effort in the fourth to win by seven points.
United States import Hannah Weedman, Hood, Mullen-Bianconi, D'Angelo and Laura Joyce were standouts in the important win.
Energy now has the opportunity to establish a buffer to sixth placed Sunbury when the two sides face off this weekend.
The Energy men could not replicate the girls' performance, losing out to Camberwell 75-80 despite a Herculean 24 points from Jordan Canovan.