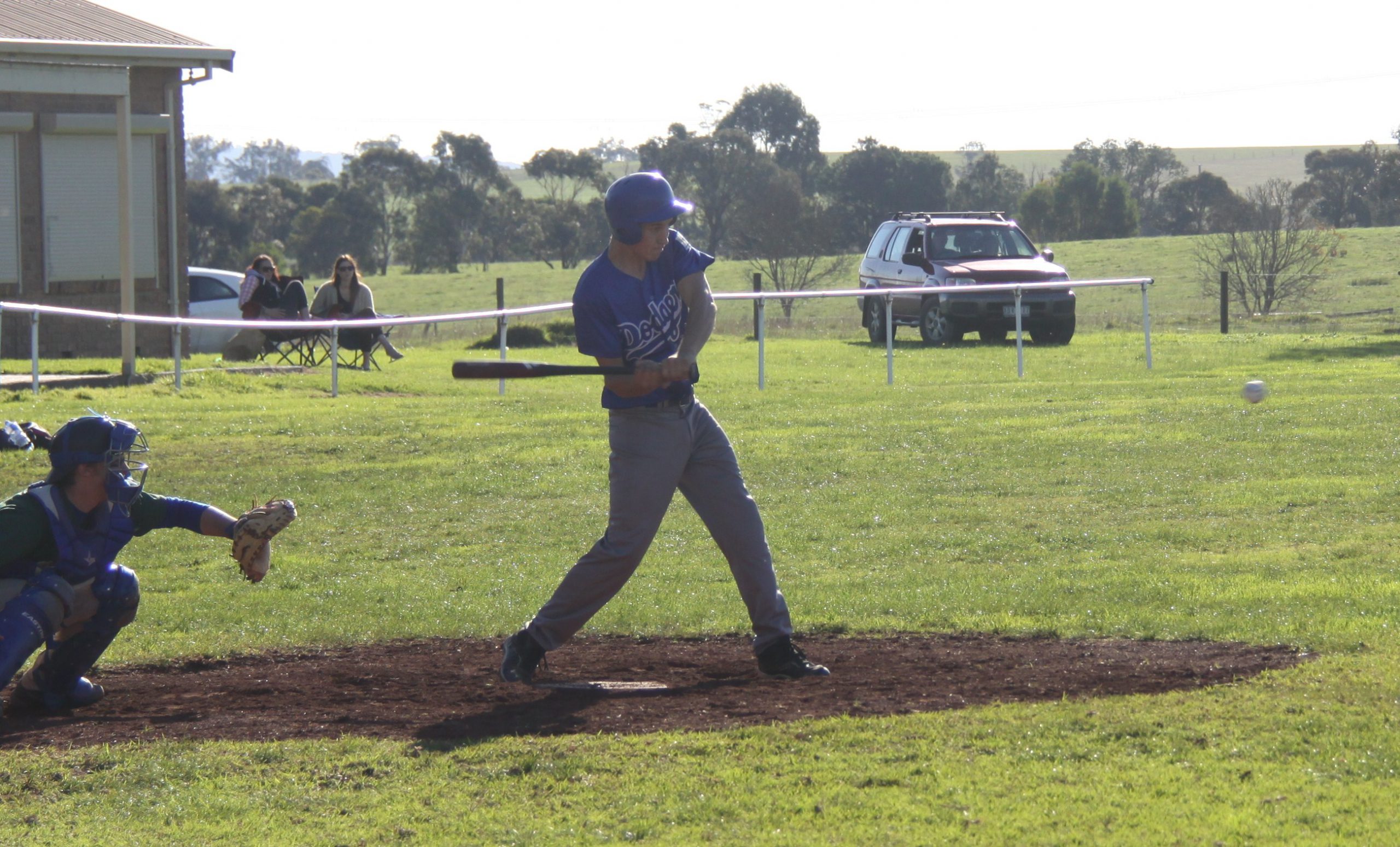 Baseball
Churchill Braves and Moe Newborough Dodgers faced off at the weekend in a rematch of last season's Latrobe Valley Baseball A grade preliminary final.
In the round five game at Andrews Park, Churchill, Braves pitcher Mat Prior kept the Dodger bats quiet through nine innings with nine strike outs and allowing only six hits.
Braves opened the scoring with four runs in the second innings and the Dodgers replied with two in the third.
The Braves added two in the fourth, one in the fifth and one in the seventh while the Dodgers scored two more in the sixth.
Braves batters totalled 11 hits for the game and capitalised on five errors by the Dodgers while having an error free game.
Cameron Cooen had three hits for the Braves and Dale Simpson was strong for the Dodgers with two.
The Dodgers failed to score in the final three innings and the Braves went on to win 8-4.
Best for Braves were Prior, Cooen and Brad Jones and for the Dodgers, Simpson, Luke Halket and Jason McKinnon.
Sale Rangers v Morwell Cougars
The Sale Rangers and the Morwell Cougars had a batter's day out with 32 hits for the game.
The Rangers opened the scoring with one in both the first and second innings and Cougars hit four in the second to take the lead.
Cougars added one in the fifth and three in the sixth and the Rangers replied with four in the sixth.
The lead changed several times until the seventh when Rangers scored nine runs.
The Cougars had not reply as the Rangers ran out winners 15-8.
Best for Sale were Nicole Garner, Justin Johnston and Brad Taylor and for Morwell, Brandon Mayberry, Mark Smith and Tristan Standing.
Traralgon Redsox v South Gippsland Miners
Traralgon Redsox were on top early against the South Gippsland Miners.
With hits to Tom Rynberk and Brad Adams, The Redsox scored six runs in the first three innings.
Rynberk kept the Miners in check from the hill allowing only one hit for the game and no earned runs and no walks.
The final score was 8-1.
Best for Redsox were Rynberk, Adams and Jordan Gilmore and for Miners, Ricky Burke, Andrew Katz and John Long.