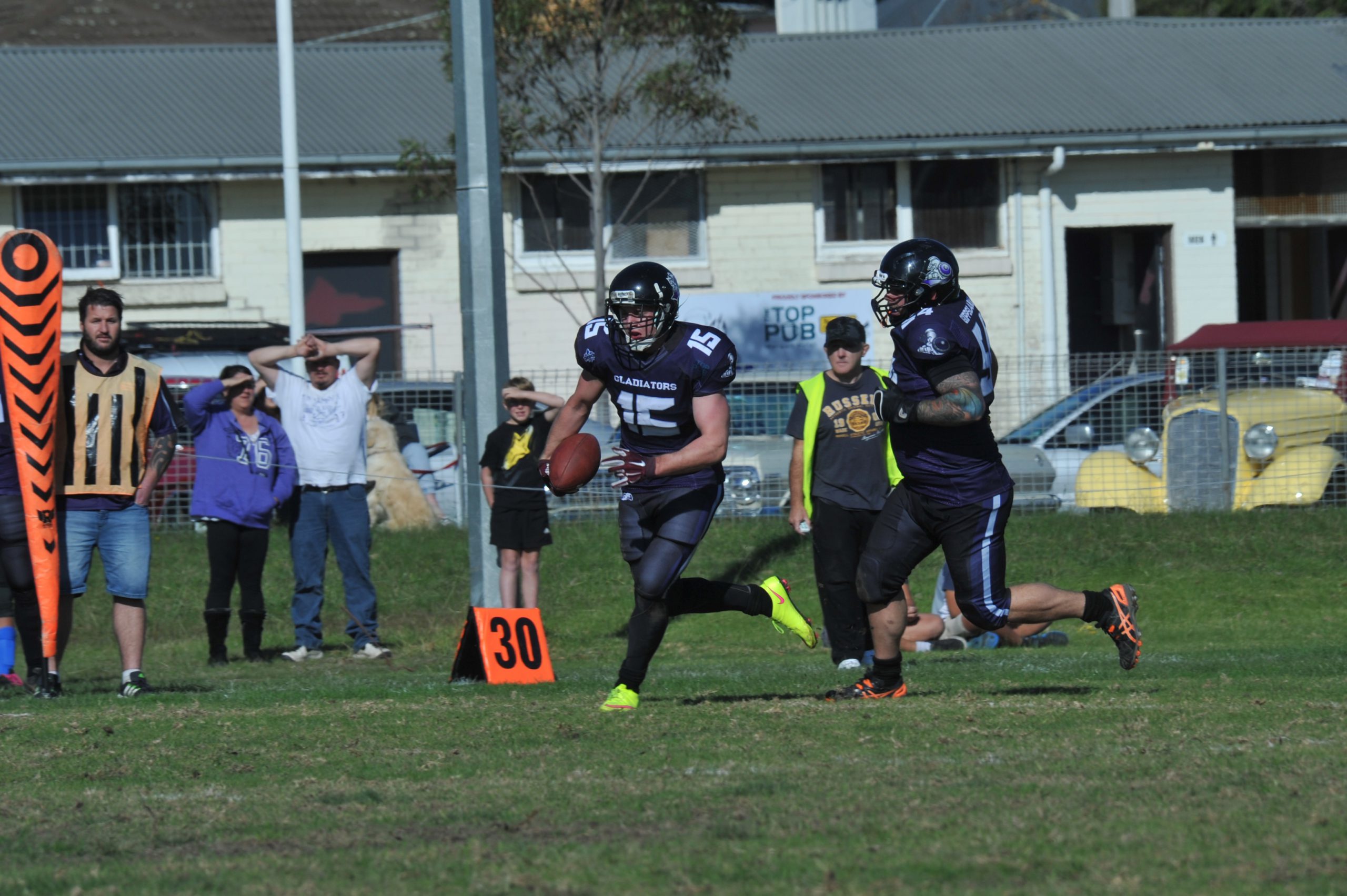 Gridiron
The Gippsland Gladiators were put to the test in their defeat to the Northern Raiders in round three of the Gridiron Victorian season on Saturday.
The Gladiators drew first blood in Morwell with a precision pass to wide open receiver Cody Bates, who ran it in for the first touchdown of the game but failed to convert for the extra point.
The Gladiators' defence worked hard but the Raiders eventually ran the ball up the middle for their opening touchdown of the game.
The Raiders also failed to convert the point after the ball popped up after a loose handoff and was quickly scooped by Don Veale who was brought down by the Raiders.
The scores were levelled 6-6 going into the second half.
The Gladiators' offense worked hard in the third quarter.
Out of nowhere from a high snap quarterback Zane Moran threw a touchdown pass to Bates at full stretch in the in-zone.
This time Nathan Langerak had no problems sailing it over the crossbar for the one-point conversion.
The Raiders responded instantly with a touchdown run and also a two-point conversion to lead 14-13.
Late in the fourth quarter the Gladiators mounted a rally and were moving the chains down the field. Unfortunately an unsuccessful pass attempt turned into an interception and the Raiders saw out the game 14-13.
The Gladiators next face the Bendigo Dragons at Maryvale Reserve, Morwell from 10.30am on Sunday, followed by the Northern Raiders taking on the Ballarat Falcons.
If interested in playing for the Gladiators, phone Paul Fotheringham on 0428 128 730 or find them on Facebook.
Trainings are held on Wednesdays from 6pm.