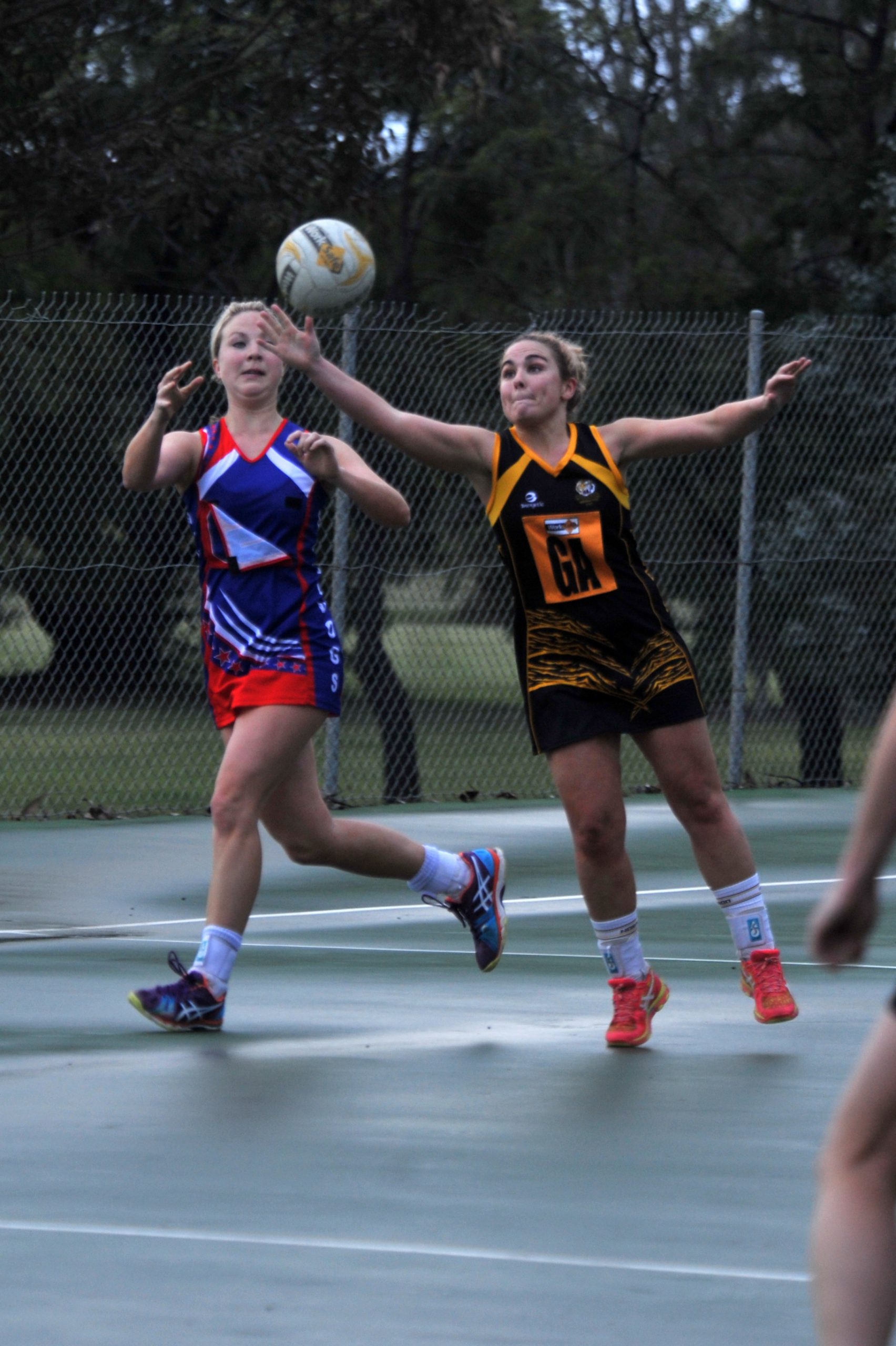 REIGNING premier Mirboo North underlined its dominance of the 2015 Mid Gippsland netball competition, demolishing second-placed Newborough by 30 goals on Saturday.
Unbeaten this season, the Tigers showed just how big the gap is at the top of the tree with a polished display.
The victory saw Mirboo North create a 10-point buffer over the Bulldogs after 12 rounds.
A grade

Newborough 36 def by Mirboo North 66
Yallourn 38 def by Yarragon 55
Thorpdale 47 def Trafalgar 22
Morwell East 33 def Yinnar 31
Hill End 25 def by Boolarra 45
B grade
Newborough 54 def Mirboo North 38
Yallourn 39 def Yarragon 32
Thorpdale 29 def by Trafalgar 46
Morwell East 44 def Yinnar 21
Hill End 25 def by Boolarra 39
C grade
Newborough 15 def by Mirboo North 35
Yallourn 28 def Yarragon 25
Thorpdale 22 def by Trafalgar 27
Morwell East 45 def Yinnar 27
Hill End 27 def Boolarra 16
D grade
Newborough 37 def Mirboo North 19
Yallourn 28 def Yarragon 26
Thorpdale 8 def by Trafalgar 30
Morwell East 35 def Yinnar 15
Hill End 33 def Boolarra 25
17 and under
Newborough 43 def Mirboo North 25
Yallourn 25 def by Yarragon 42
Thorpdale 16 def by Trafalgar 28
Morwell East 19 def by Yinnar 30
Hill End 32 def Boolarra 12
15 and under
Newborough 26 def Mirboo North 22
Yallourn 52 def Yarragon 15
Thorpdale 5 def by Trafalgar 12
Morwell East 31 def Yinnar 19
Hill End 65 def Boolarra 8