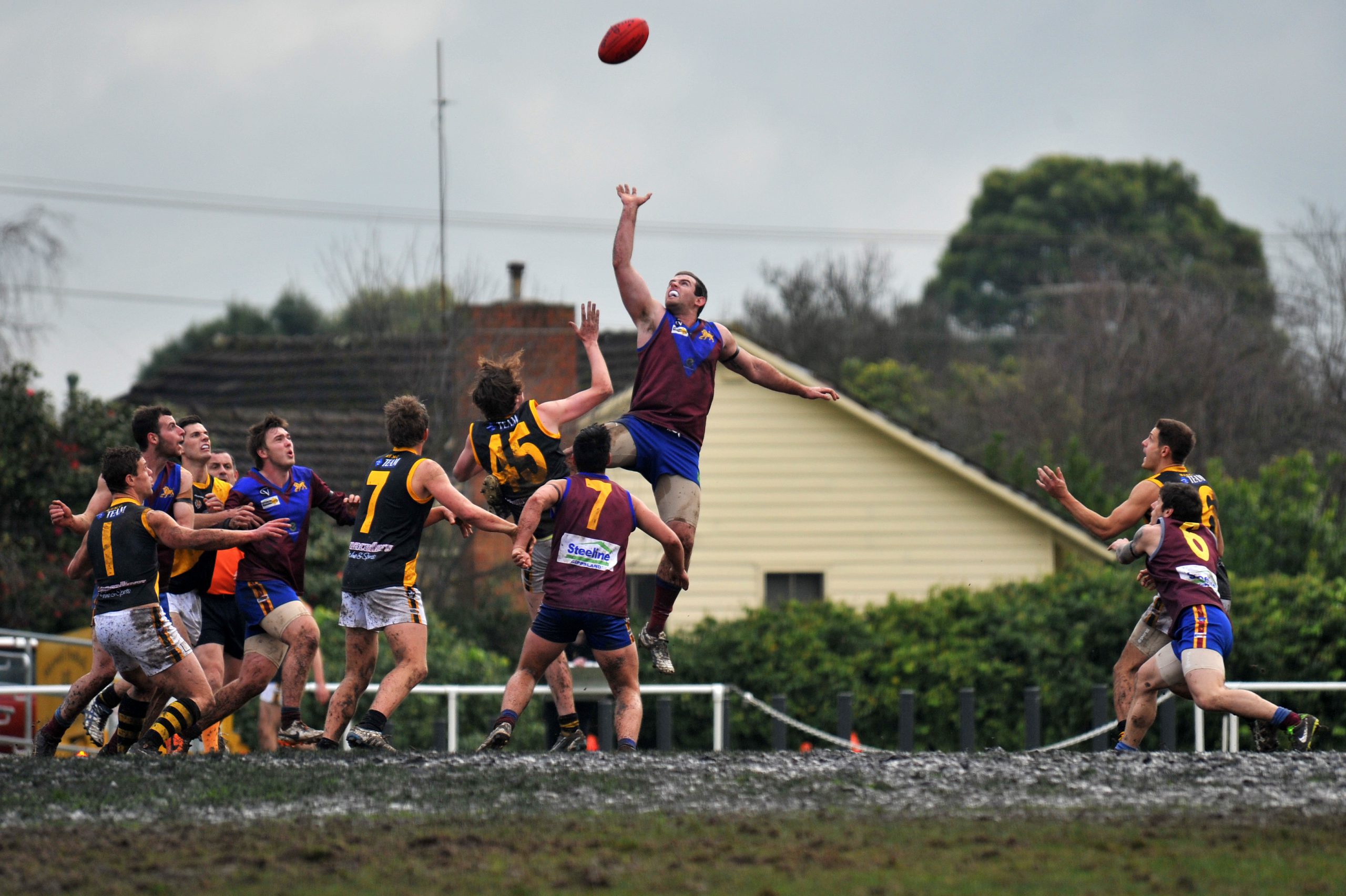 A SUNDAY blockbuster between rivals Morwell and Moe will highlight round 12 of the Gippsland League.

Fresh from a confidence-boosting win against Sale, the reigning premier is looking to make it two-in-a-row as it continues its push for a spot in the top five.
"We still have a lot of hard work ahead of us, starting with a must win against Moe," Morwell coach Joel Soutar said.
Its opponent Moe is coming off consecutive losses to Warragul and Traralgon.
"I think we are half a chance," Moe coach Adrian Burgiel said.
"We have been poor for a couple of weeks now, we were really poor against Warragul, but last week we brought the right attitude and if we can put it all together we won't be far off.
"They (Morwell) are the middle of the road, same as us, they have won a couple more games, but we will go in confident we can win, but everything will need to be right."
The Lions will be without Luke Webber for between three and four weeks, after he suffered a hamstring injury in the opening minutes of last weekend's clash with Traralgon.
"Mitch Stanlake didn't play either, but that didn't cost us the game. We were up by two goals early, but our skill errors let us down," Burgiel said.
Morwell has won its past six matches against Moe.
A win on Sunday would take its winning run to seven straight, a feat not achieved by the Tigers since the early 1990s.
TRARALGON will be vying to consolidate third spot on the ladder when it travels to Drouin to take on the Hawks.
"Hopefully we can string another win together," Maroons coach Mark Collison said.
The Maroons enter the match on the back of victory over Moe, and could be bolstered by the return of former premiership coach Josh Jennings.
Jennings will be given every chance to prove his fitness, following an extended absence due to a back injury.
"Drouin up there, it's always a tough game. They'll be looking to bounce back from a couple of recent losses, so we will have to be at our best," Collison said.
Sitting just inside the five, the Hawks will be looking to claim a scalp above them.
So far Drouin has only beaten one side higher on the ladder: in Wonthaggi by a point.
The odds are with the Maroons who have won their past six straight against Drouin by margins of more than 70 points.
FRESH from a big win over the ladder leader Leongatha, Wonthaggi will travel east to take on Sale.
The Magpies are coming off a disappointing loss to Morwell, and have every incentive to win after two losses to the Power in recent times including last year's preliminary final.
That match saw the Power produce one of the best comebacks in Gippsland League history to secure a spot in the grand final.
WARRAGUL will be looking for its second win of the year when it hosts Bairnsdale.
However the Redlegs have had the upper hand in clashes with the Gulls since their 2011 return to the competition, winning eight of the past nine encounters with Warragul.
Bairnsdale was lucky to take the points in their last match on Anzac Day, with Warragul clawing its way back into the contest, only to fall 10 points short.
ALL eyes will be on the Leongatha Recreation Reserve come Saturday, where the competition's top two will do battle in what could be a preview of this year's Gippsland League grand final.
When the two met earlier this year, Leongatha held Maffra to its third lowest score in history against the Parrots.
Leongatha has won two of its past three games against the Eagles, albeit by margins of just 17 and 13 points.
The winner will skip to sole lead of the competition, with the sides currently joint on 36 points.