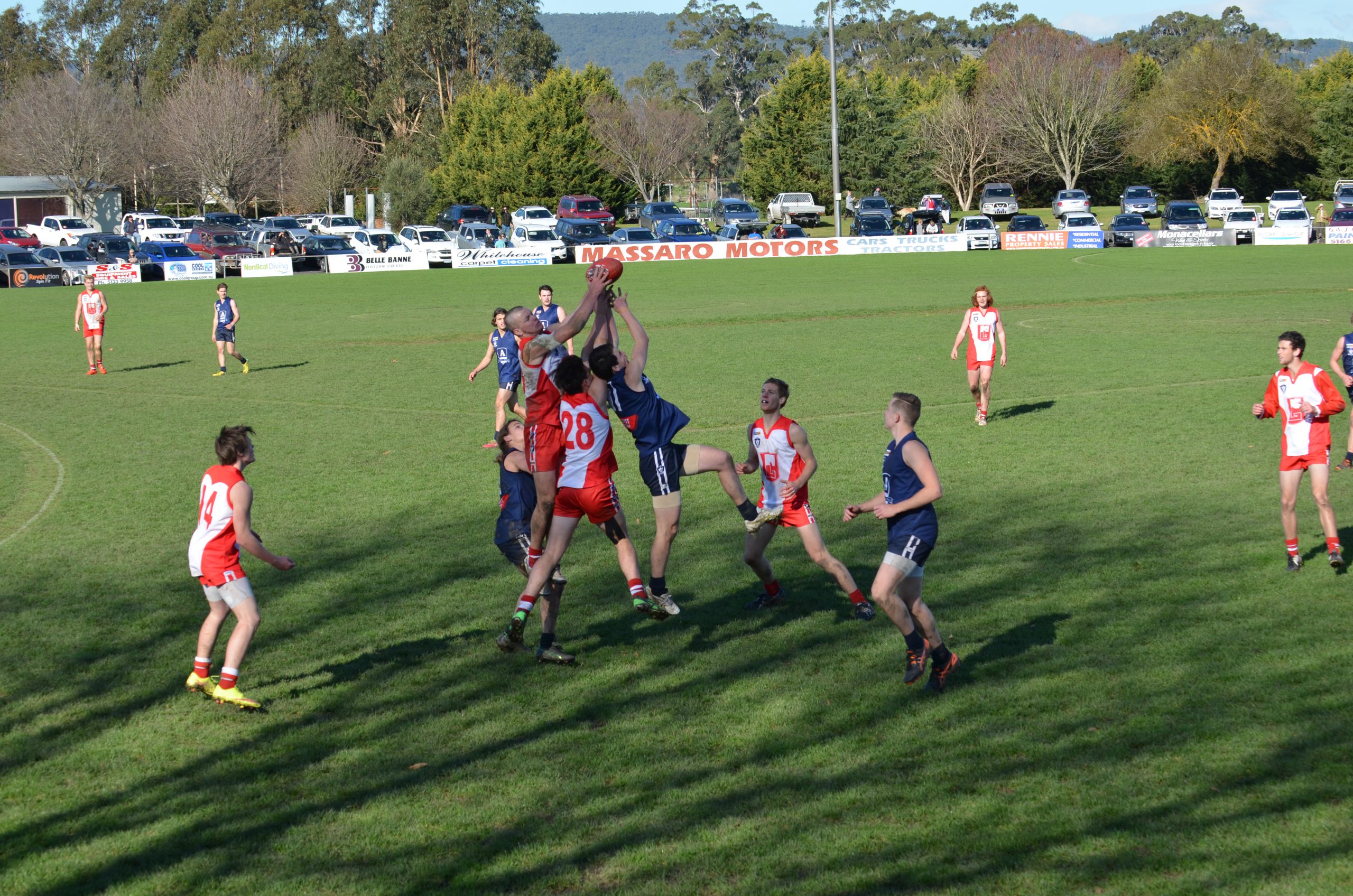 FOOTBALL
INTERLEAGUE
ELLINBANK and District Football Netball League and the Gippsland League claimed bragging rights over their regional rivals at last week's interleague tournament at Yinnar.
The Gippsland under 16 and under 18 carnival involved eight representative teams from five leagues, with about 200 players taking part on Wednesday.
Gippsland's under 18 team took all before it, winning all three games by an average margin of 49 points.
The decisive win was against the previously undefeated Alberton Football Netball League in the final match of the day.
Ellinbank and District produced the upset of the carnival, stunning Gippsland in their under 16 clash.
Four first-half goals gave Ellinbank and District the jump on its major league opposition and while Gippsland fought back, it fell two points short.
Ellinbank and District won its remaining games against Alberton and Mid Gippsland to secure the title.
The match of the day was arguably the under 18 clash between Alberton and North Gippsland NFLs.
North Gippsland, playing its first representative football competition in several years, fought back from 17 points down at half-time to level scores, only for Alberton's Ben Willder to kick the winning goal with 30 seconds to play.
Gippsland small forward Jim Reeves and Alberton's Kyle Kirk were named player of the under 16 and 18 carnival respectively.
Kyle Cooper (Gippsland), Bailey Escreet (North Gippsland), Paul Hinkley (Mid Gippsland) and Jack Taylor (Alberton) were awarded medals for their respective under-18 teams.
Ricky Tatnell (Gippsland), Callum Tyler (Ellinbank and District), Matthew McGannon (Alberton), Anthony Rosato (Mid Gippsland) were best for the under-16 teams.