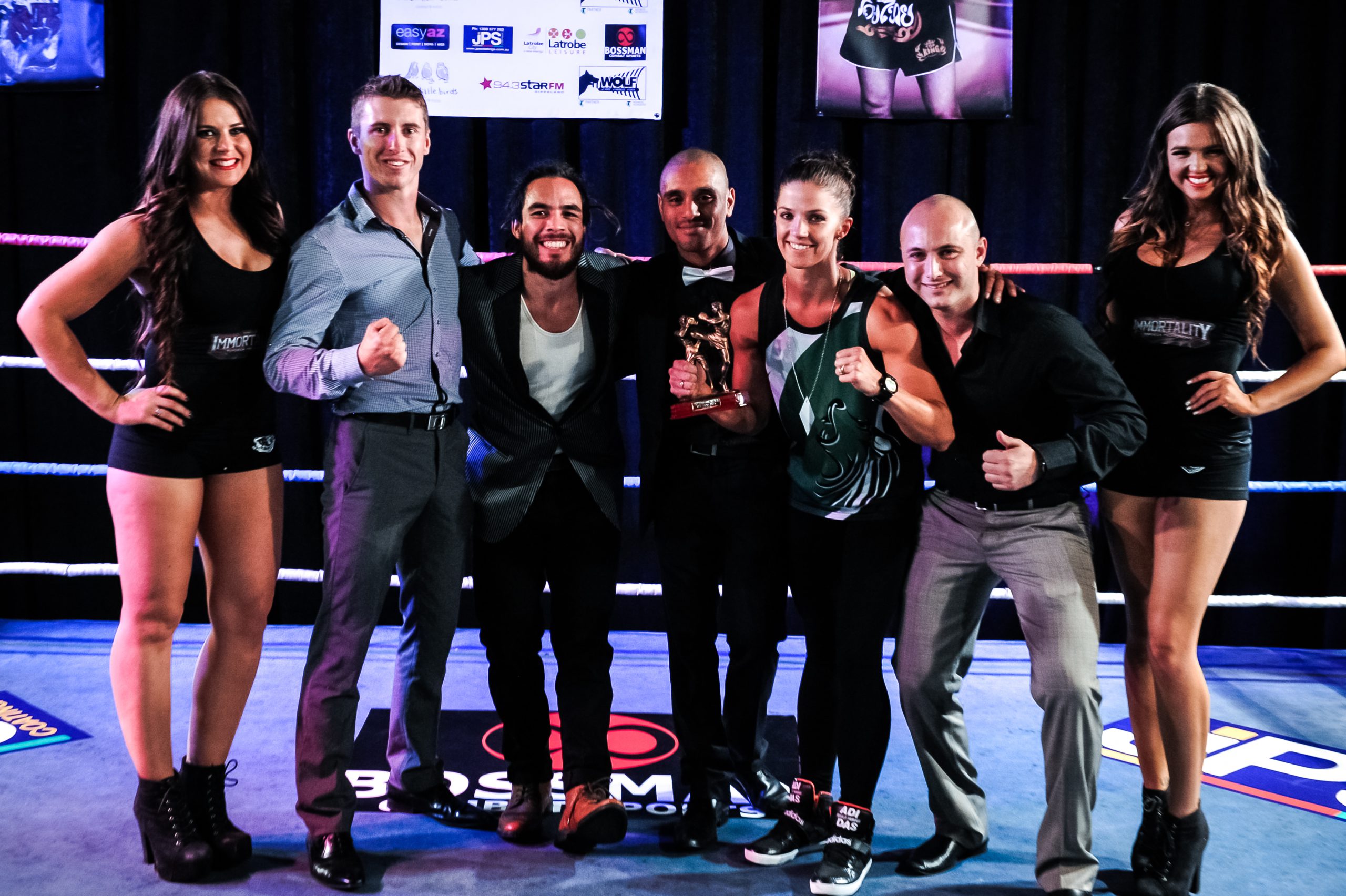 BEING left hanging twice in a row has only served to fire up Hazelwood kickboxer Kim-Alina Baldacchino.

The current Victorian IKBF K1 champion has not fought since December due to twin withdrawals from scheduled opponents, but will finally return to the ring on Saturday for her first appearance in front of a home crowd.
After missing out on Traralgon's first fight night in decades back in March, when her opponent pulled out late, Baldacchino said she was ready to unleash against Queensland WMC 59 kilograms champion Melina Yung when Muay Thai and kickboxing show 'Nexus' comes to town.
"It's going to be a very tough fight, she's had a lot more fights than me, but I'm looking forward to it, I'm feeling fitter and stronger and I guess that bit hungrier since my last two fights pulled out on me," Baldacchino said.
"It was very disappointing (missing the previous Traralgon show), and to have it happen the next time I was meant to fight in Melbourne as well was even more disappointing, so fingers crossed it goes ahead this time.
"It should be a good challenge and to have that home crowd and support behind me will help me bring it home."
With about a decade of experience in the sport, Baldacchino became the first Gippslander to win a K1 female state title last June in a split decision over Mei Ngo.
Despite her long involvement and years of dedication, Baldacchino has only a handful of bouts to her name, in part due to the scarcity of female fighters.
A diligent diet, exercise and training regime, which sees her up at 4.30am every day and training several nights a week with Mark Aiava at the Hallam Institute of Athletic Performance, is sustained irrespective of how few and far between fights are.
Baldacchino said the commitment was made easier by the presence of husband Steve, the World Kickboxing Association Australian Kickboxing title holder, who will headline the Traralgon show against Jake Moulden (Queensland).
Sharing the sport and all that comes with it is what keeps the pair motivated.
"Because Steve's by my side and training with him when he's got fights coming up, we motivate each other and train together, just keeps me going and makes me more hungry for my next fight," she said.
Steve was victorious over Joey Baylon in Traralgon's previous main event, and Baldacchino had a taste of the local crowd's energy in his corner on the night.
"It was an awesome crowd last time for Steve and in general for the fight night. I'm looking forward to it, it'll be great – it will be the first time in front of the home crowd – just as long as it doesn't get too much for me," she said.
"Should be good to cheer me on and give me all that support that I need, so I'm looking forward to it.
"There is a bit of pressure, but you go in and do your best, you're always looking for that win."
Baldacchino said she hoped the Topdeck Promotions event would help inspire more Latrobe Valley locals to take up the sport.
"It's great that they're coming to town (with these shows). Hopefully it will get a few more people training and even something opening up in the Latrobe Valley because there's just nothing around here," she said.
"I think there's a lot of supporters out there and hopefully there might be a few more female fighters come out of it from coming to watch."
Also featuring on the night will be a four-man light heavyweight eliminator event, along with a host of other fights.
Tickets for Topdeck promotions' 'Nexus', are available from Traralgon Sports Stadium or by phoning 0401 403 102.
Doors open at 6pm on Saturday for a 7pm start.
For more information visit www.topdeckpromotions.com