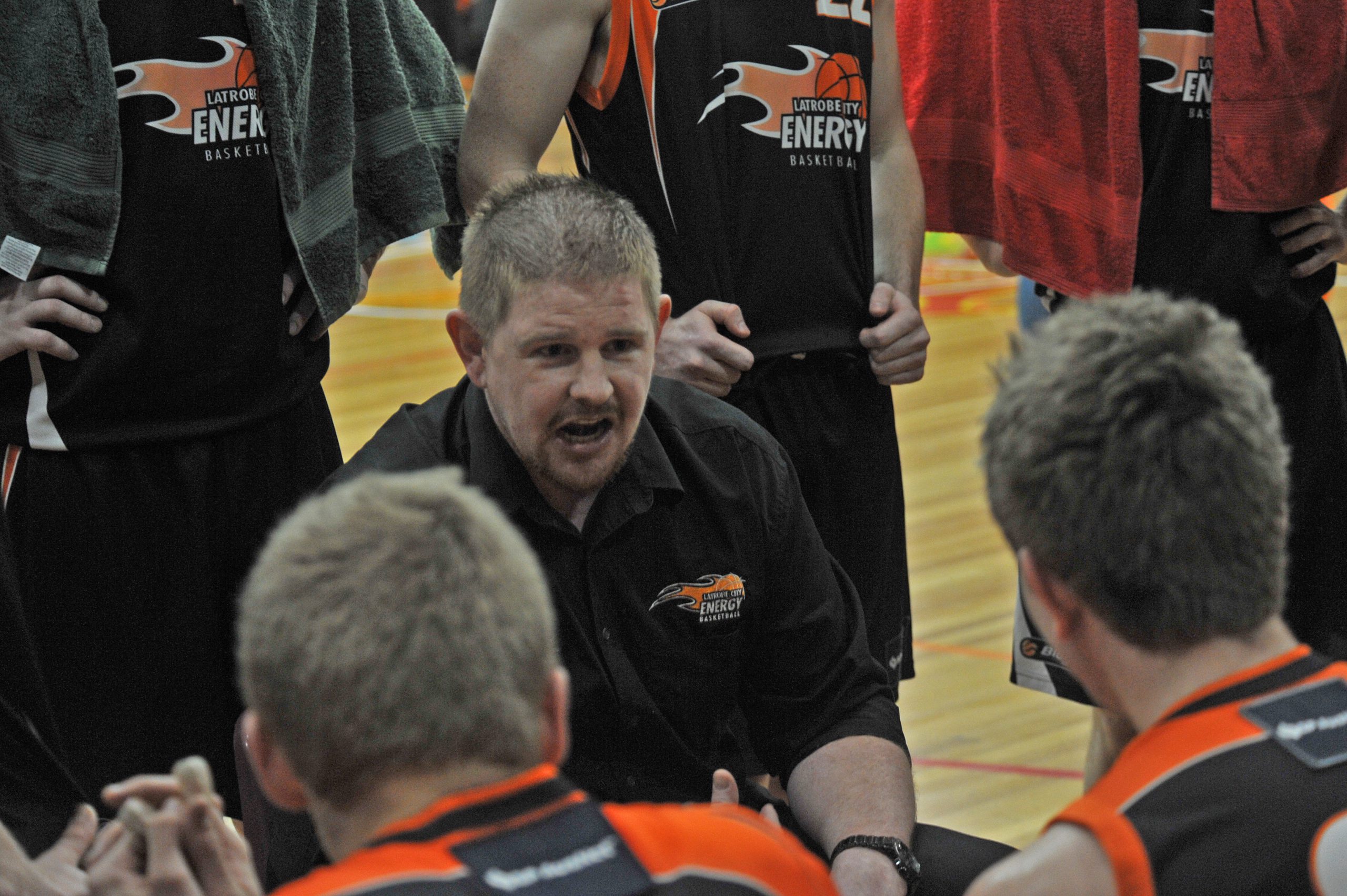 A month ago Latrobe City Energy was a long shot just to reach the playoffs.

Sitting in 10th with three rounds to play on the back of a four-game losing streak, the reigning premier appeared destined for an early exit to season 2015.
However, a stirring one-point win over Sunbury in round 16 revitalised the charge, and back-to-back victories to end the home and away draw saw Energy sneak into seventh with a shot at defending the BigV division one title.
Weeks out from finals coach Les Stothard predicted there would be few teams lining up to face his side should they make the cut, which has proved prophetic over the past fortnight.
Victory over third-place finisher Warrnambool in the elimination final – courtesy of a last gasp Jordan Canovan-jump shot – marked a thrilling advance to week two.
It was backed up by a resounding 101-79 win over Geelong in Saturday's preliminary final at Traralgon's 'Powerhouse', setting up a second consecutive grand final series appearance.
Energy will now face Melton Thoroughbreds in a best-of-three finals series starting this weekend, with games two and three (if required) at home, an eventuality which seemed a long way off at the start of July.
"Six weeks ago we'd lost four in a row and it was looking like we weren't even going to make finals," Stothard said.
"Consistency has been an issue all season long and that hasn't been the (case) in the last three or four games, so it's probably that consistent level of play that's turned it around for us."
Energy has taken a vastly different path to the grand final than its 2014 run, which saw it claim its maiden division one championship.
Last season the side dominated from round two, while this year has been a rollercoaster with big lapses in form and results.
A late season gamble to overhaul the game plan, focussing on strangling sides on the defensive end, proved a masterstroke, enabling Energy to resurrect its campaign.
"We were giving up far too many points and trying to get into shootouts, and at that stage offensively we were struggling a little bit," Stothard said.
"Defensively we weren't playing well enough, so we really spent a lot of time putting in… structures around our defence which we hadn't really done in the past.
"It's coming to fruition now where we're keeping teams to manageable totals and the other thing it does is it generates our offence.
"There were some signs even during that losing streak that indicated we were on the right track, and we finally strung a couple of wins together and it just gave the guys confidence that what we were doing was the right thing, and from there we really haven't looked back."
Saturday's demolition job on Geelong was the proof in the pudding, with all big guns blazing in front of the home crowd.
Contributions came from all corners with United States import Terrance Beasley (14 points, 16 rebounds, six assists), Canovan (16 points, 14 rebounds, four assists), Billy Hughes (15 points), Vashon Weaver (15 points) and Nick Sedley (12 points) in fine form.
"To put on a show like that in front of them so close to a grand finals series was a really pleasing aspect and a thankyou for their support throughout the year, because it has been an up and down year, but all that will be forgotten with two more wins," Stothard said.
Energy scored a win over Melton in their previous encounter this season, but both sides enter the finals with different personnel and red-hot form behind them.
Stothard said big game experience would favour his team, having gone through a similar preparation 12 months ago.
"We've been there, we've done it… the fact we have been there and have that grand final experience certainly bodes well for us," he said.
"We achieved something pretty special last year, something the club had never done, and to give ourselves another opportunity probably just shows the calibre and the mindset of the group."
The entire roster emerged unscathed from the weekend, putting Energy at full strength ahead of this Saturday's road trip for game one.
While the men's quest for silverware continues, the Energy women bowed out one step shy of the division one women's grand final series at the weekend.
Energy went down 75-82 to Camberwell in the elimination final, marking the end of another fruitful campaign.