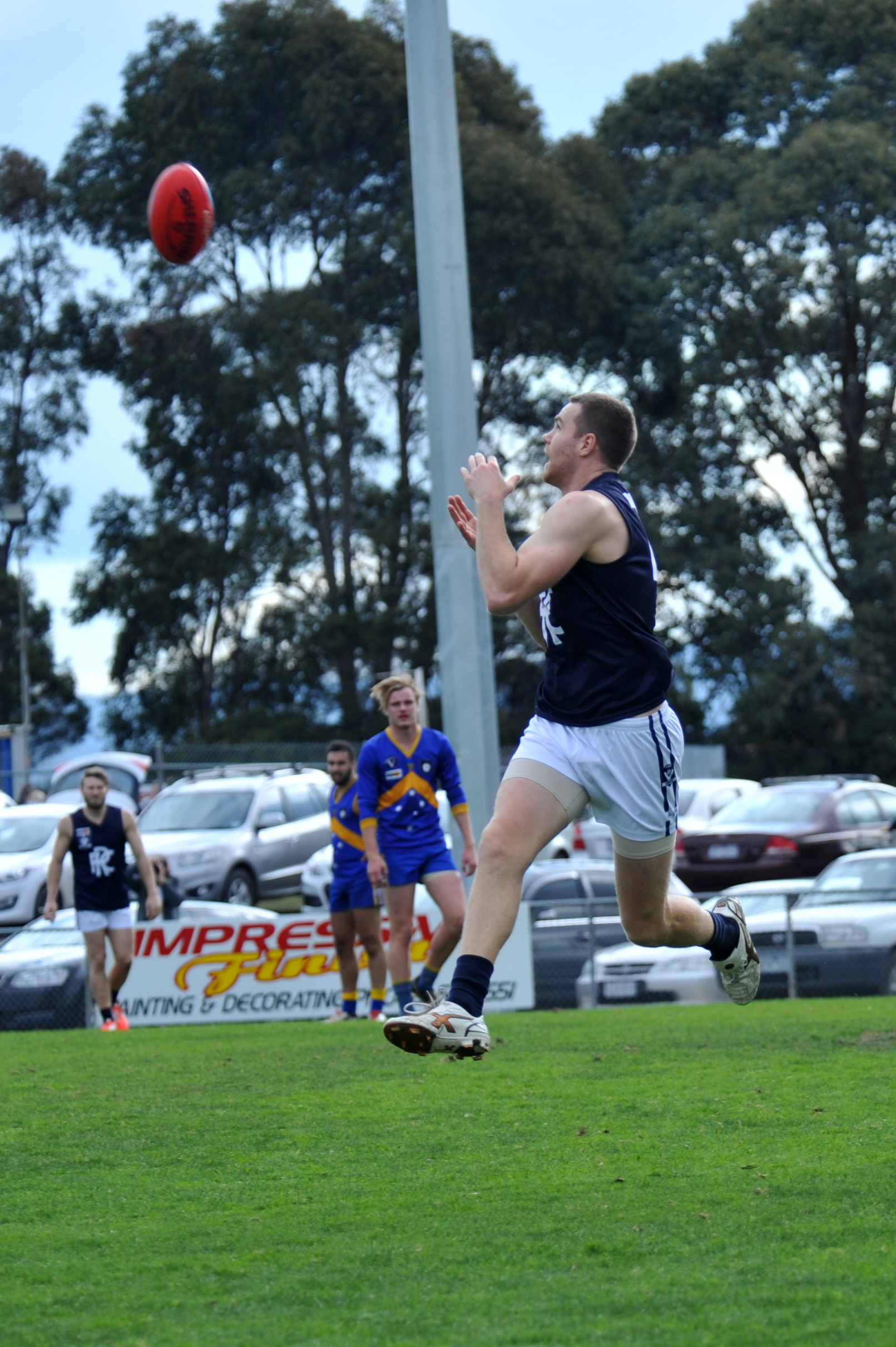 ROSEDALE and Heyfield will square off at Churchill on Saturday in a mighty North Gippsland Football clash with the winner advancing to the grand final.

Aiming to send his side to a first grand final under his coaching reign, Ben Macreadie has positioned the Blues at the forefront of the competition throughout the second half of the season with eight straight wins.
Four weeks have passed since these two last did battle.
Going into the contest without loss in over a month, Rosedale was tested early by the Kangaroos, whose finals ambitions were teetering, before running home eventual 27-point victors.
Having watched Heyfield last Saturday, Macreadie sees the Roos as a different beast this time around.
"It was a tough game as you would expect in finals football in a year where any of the top five can beat anyone on the day," Macreadie said.
"We know that the slate is cleaned in finals and past results will count for nothing this weekend.
"The intensity lifts ten-fold and contested football becomes so important. Whoever can win that early and get some scoreboard pressure sets themselves up for the win."
With Heyfield's seniors and reserve sides to compete on Saturday, positions in the line-ups will be highly sought after with a number of tough decisions ahead for selectors.
The same will apply to the Blues with Macreadie noting that his side was not finalised at the time of going to print.
"There may be a few changes, but we'll know that more closer to the end of the week," he said.
"There are a couple of niggles that came out of our last game, but having last week off should have given them enough time to recover."
Among the changes may be the inclusion of Rosedale's trump card, a trio of former AFL players who made their navy blue debut against Heyfield round six.
Ruckman Max Bailey, and midfield/forwards Andrew McQualter and Tim Clarke are all in contention.
"They will come into consideration, yes," Macreadie said.
Set to go into the contest full of confidence following Saturday's victory over Sale City, Heyfield will not be getting too far ahead of itself.
Last year's runner-up has experienced firsthand just how fickle the game can be.
SALE CITY will need to put a halt to the run of reigning premier Churchill which comes into the knock out final following a convincing 52-point win to avoid elimination at the weekend.
Like last year, Sale City will have to navigate the long path to go one better and make it to the decider.
Scraping into finals contention in the concluding round of the home and away season, the Cougars pulled together what coach Allan Chandler described as some of their best footy in the elimination final.
"If we are going to keep on progressing through this finals series that's exactly what we're going to have to do. We have to do that every single week," Chandler said.
"Our second half is probably some of the best footy we have played, we put the pressure on.
"We seem to be building, but we know that one bad performance and it is season over.
"City have beaten us both times this year. We need to be better on Sunday that's for sure."
While the ledger is in favour of the Dogs the contests have been far from one sided.
City sealed victory by two straight kicks in their round three encounter under lights on Anzac Day.
The Cougars led at every change before a second half comeback by a plucky City side saw the visitors pick up the league's biggest scalp in impressive style, 11.7 (73) to 7.19 (61).
In their second meeting the Dogs opened the flood gates in a six-goal-to -one third term and went on to win by 14 points.
On that day Churchill defender Brayden Kokshoorn wore City forward Jake Schuback like a glove, with Chandler acutely aware of the threat an on-song Schuback can pose.
"They have good players all around the ground (Matt) Lutze, (Brendon) Rathnow, (Hayden) Burgiel, (Mitch) Bennett, (David) Piasente and (Jake) Schuback, the list goes on so they are a difficult team to match up on. We know that we need our best performance of the year this Sunday," Chandler said.
"Our entire team made contributions throughout the day on Sunday, we will be looking for another performance like that against City."
The Cougars' back six is one of the best in the competition and generates plenty of run off half back.
The side's small forwards are equally effective and stood tall last week.
Hamish Towns provided an 'X factor' in an interrupted season, booting six, and can add several goal assists.
Chandler will be looking to the likes of Towns, Nick Campbell, Tim Darby, Brendan Holt and company to continue their impressive form in the forward 50.
Like the Cougars, City boasts an impressive midfield led by Brad McKay, Ben Chivers, Jake Milham and ruckman Harry Kanndorp.