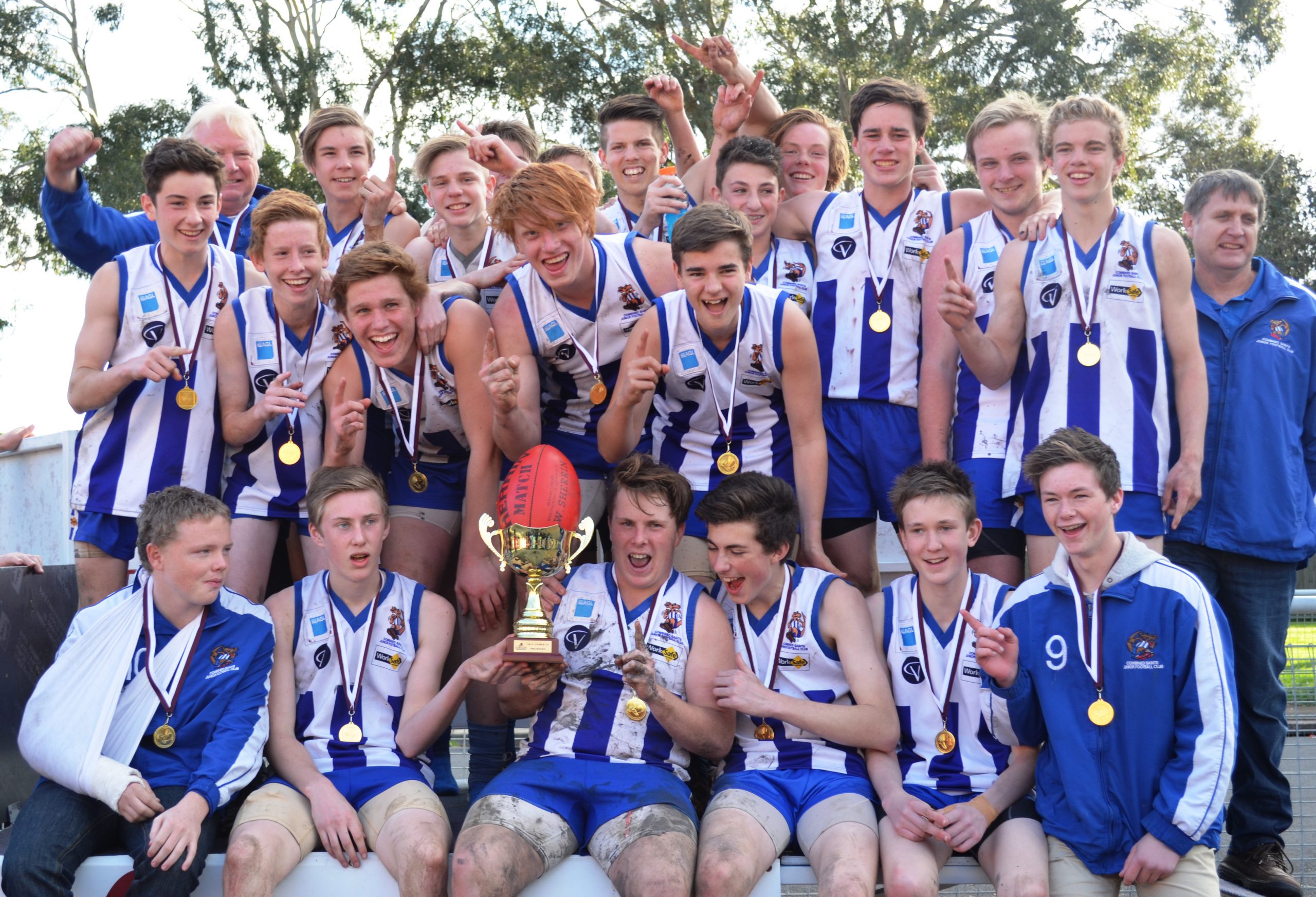 UNDEFEATED Combined Saints faced the prospect of their first loss of the Traralgon and District Junior Football League under 16 season in the biggest game of the year at the weekend.

The minor premier trailed Southside by less than a kick at half and three-quarter-time, but rallied back in the final term to claim the premiership flag by four points, 8.4 (52) to 6.12 (48).
Combined Saints club president Paul Van Iwaarden said the curtain closing on junior careers was the incentive for the side's departing top age players to fight back and go out on a high note.
"Our guys were a little bit down at half-time… the coach made it quite clear to them that this is the last game these guys will all play football together," Van Iwaarden said.
"It was the last opportunity for them all probably to play together again as a team and that certainly meant a lot to the players, and they lifted in the second half.
"The game was played in fantastic spirits and full credit to Southside for their sportsmanship and commitment on the day."
The victory marked back-to-back premierships for the under 16 side.
Van Iwaarden said it was a feather in the cap for the club, though its main priority was ensuring a productive nursery for junior players.
"It's tremendous to be able to win back-to-back flags, it's a magnificent achievement for the club," he said.
"We pride ourselves on giving the kids an opportunity to play junior football and to advance their skills as we go.
"Fantastic result, great kids, they love the club, they love playing and they took it in their stride, but they're very proud of their achievements."
With a number of players on both sides already on Traralgon Football Club's rookie lists this season, there were plenty of future prospects on show during the decider.
In the younger age divisions TEDAS had a field day, taking out the under 10 and 12 premiership flags, while Southside defeated West End in the under 14 final.
Under 16: Combined Saints 8.4 (52) d Southside 6.12 (48)
Best on ground: Tyler Peters (Southside)
Under 14: Southside 11.4 (70) d West End 2.7 (19)
Best on ground: Harvey Neocleous (Southside)
Under 12: TEDAS 4.8 (32) d Pax Hill 3.3 (21)
Best on ground: Hugh Dunbar (TEDAS)
Under 10: TEDAS 3.7 (25) d Combined Saints 0.0 (0)
Best on ground: Joshua Hamilton (TEDAS)