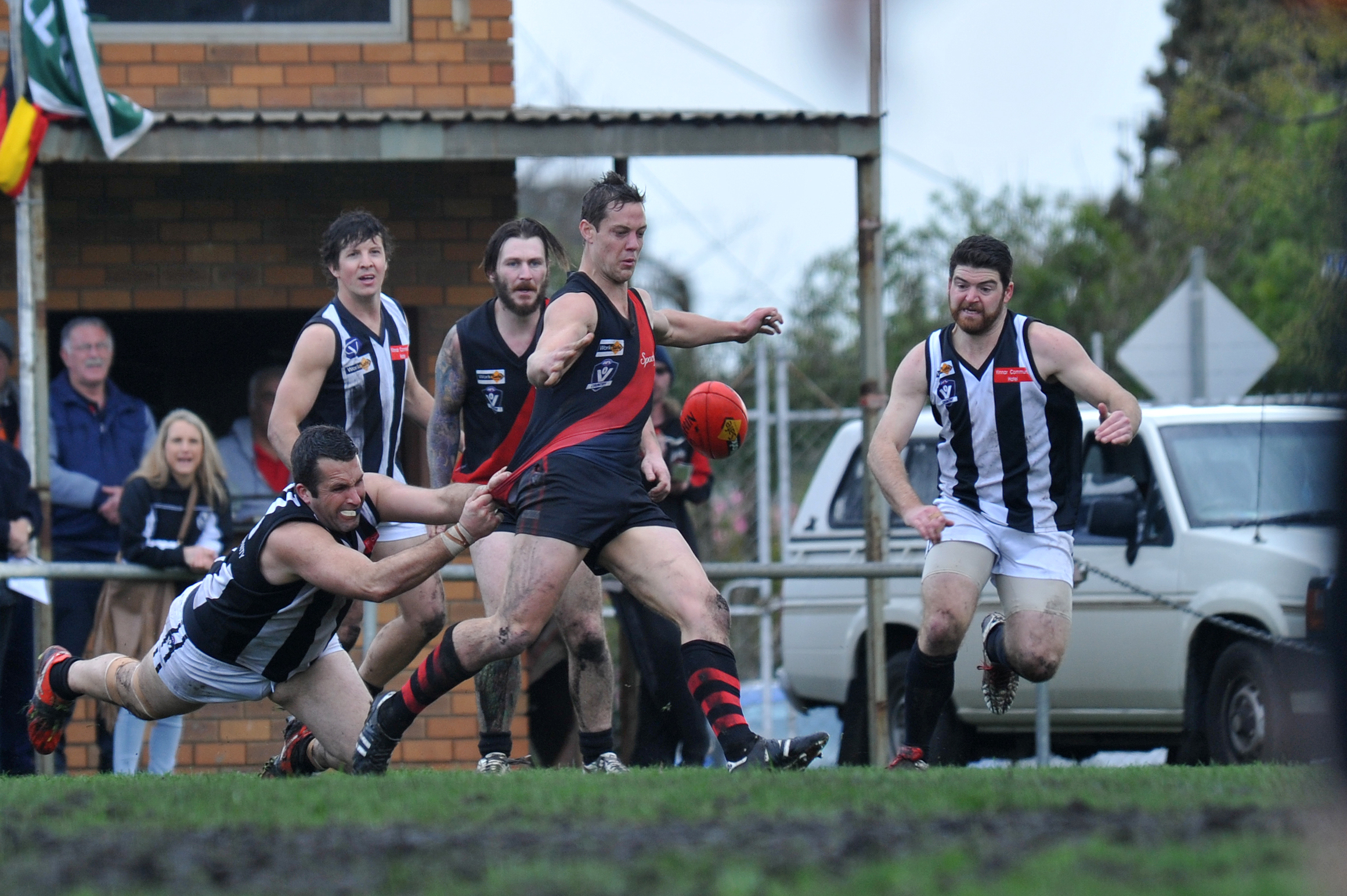 RELATED COVERAGE: The man with the Midas touch
RELATED COVERAGE: Bombers out to break drought

RELATED COVERAGE: Hutton named MGFL best

RELATED COVERAGE: Rivals meet on grand stage (Netball)

ONLY one side has tasted success against Yallourn-Yallourn North this season.
The Bombers took all before them in 2015 except the defiant Yinnar, which boasts two wins and a draw against the minor premier.
Yinnar coach Nick Lecchino knows that won't count for much in this weekend's grand final, but at least has proof his side can do it against YYN.
"I know we've had our wins (over YYN) during the year but they haven't been too one-sided, they've been good contests throughout," he said.
"We know home and away matches are one thing but finals games are a totally different ball game."
Yinnar has a mature and settled line-up ready for the challenge of a grand final.
That experience will be crucial this weekend, particularly early.
"The key at the weekend is the side that settles quicker and adjusts to the high pressure of finals footy," Lecchino said.
"You'd think that would be a good help… we've got a fairly experienced side, but so have they.
"Bails (Adam Bailey) and Nords (Luke Norder) and a few of those guys have been around for a little while now and they've had finals experience before."
Lecchino highlighted league best and fairest Tom Hutton, goal sneak Barrie Burnett and Bombers leading goal scorer Tim Phillips as the danger men, with a big job ahead for whoever gets those assignments.
"They've got a really good spread so we're going to have to be on our game to at least negate some of their real influences," he said.
After a week off the likes of Tylier Hillier, Jayden Embry and Julian Blackford are back in contention for a spot this week meaning Lecchino has a near full list to choose from for the crucial match.
FIRST-year coach Adam Bailey has brought plenty to the table at Yallourn-Yallourn North.
He injected a winning culture, competition for places, clever structures, strong recruits and more, but reckons none of the above will be the difference this weekend.
Desire is the one factor that will win a flag.
"The group that's more dedicated and has more desire for the footy will actually get the points on the day, regardless of list, coaching and structures. I really do think it comes down to the team that wants it most," Bailey said.
"It's something you've just got to put the time in. The preparation and desire to get to the point we're at… and I do think that will win a premiership as well."
The other key for the high flying Bombers is respect.
Following on from dual wooden spoons, 2015 was about redemption, and self-respect has come along the way.
"We went out at the start of the year to earn some respect from our opposition, so they're really feeling like they deserve to be there now," Bailey said.
"Before the weekend (the preliminary final) I'm not too sure the group really did believe in themselves, so it was really good to get that win and they feel now they can go all the way."