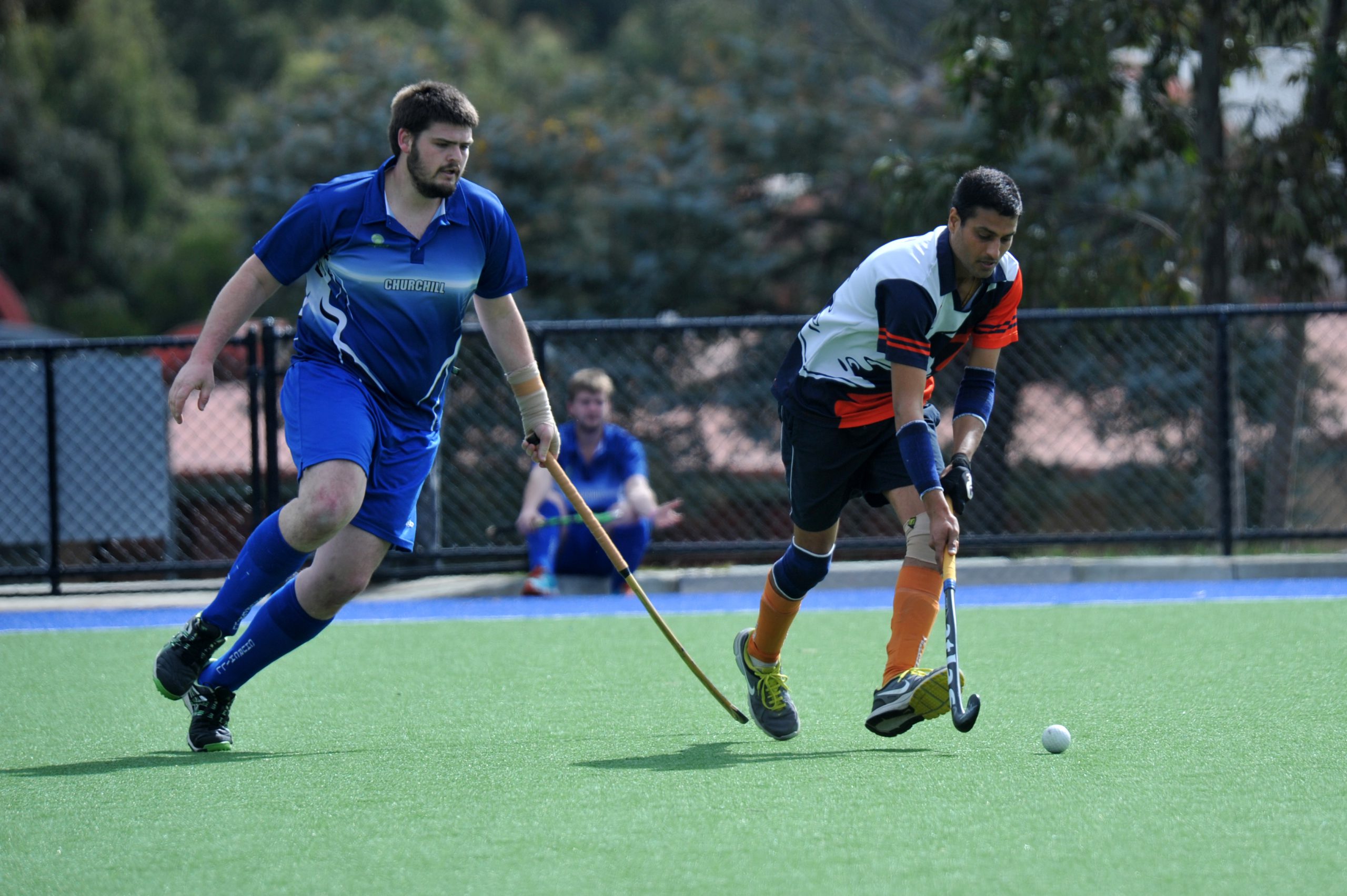 TRARALGON Yellow enhanced its legacy to include 13 consecutive Latrobe Valley Hockey Association A grade titles on Saturday at Churchill.

The unwavering force of the past dozen years defeated Rovers Thunder 2-0 to claim the silverware once again, but it was far from one way traffic.
Still smarting after losing in golden goal extra time last season, the Thunder brought the lightning in the first half.
"It was a real grind. One of their younger players, Ty Hourigan, really stepped up and held some of our players," Yellow captain Jenny Sutton said.
"It was really a battle of the midfield, neither team could get much control in the forward 25.
"We found it really hard to penetrate."
Rovers threatened to take the lead in the opening exchange but could not capitalise on its chances to leave scores tied 0-0 at half-time.
A tactical change from Yellow saw Jo Wade switch flanks and find more freedom to drive Traralgon forward.
Best-on-ground Marika Bazley broke the deadlock for Yellow about 15 minutes after the change, and had a hand in the second soon after.
Sutton said the match likely hinged upon who was able to land the first blow.
"All it would have taken was a goal, and whoever got that goal gets a bit of an adrenaline rush and it can really turn the game," she said.
"Really, whoever scored the first goal was going to get a real boost from that."
Sutton, who has been involved in the team for all 13 of its consecutive crowns, said the 2015 flag was every bit as satisfying as the first and a thrill for the new players coming into the side.
"Very excited, each one is as exciting as previous ones; our young players were really excited but even the old timers, stalwarts of the team, were just as excited, particularly being so close.
"They (the younger players) started off a little nervously but in the second half they really enjoyed themselves.
"Sophie Fiztpatrick played a marvellous game, she was really attacking which was really good to see. Our goalkeeper Nick Wardle had a couple of great saves."
Yallourn claimed glory in the other two senior grades, winning the men's final 3-1 over Churchill and B grade 4-1 against Traralgon Blue.
Men's final: Yallourn d Churchill 3-1, best: Kahlia Hillbrich
B grade: Yallourn d Traralgon Blue 4-2, best: Shoshana Snell
A grade: Traralgon Yellow d Rovers Thunder 2-0, best: Marika Bazley