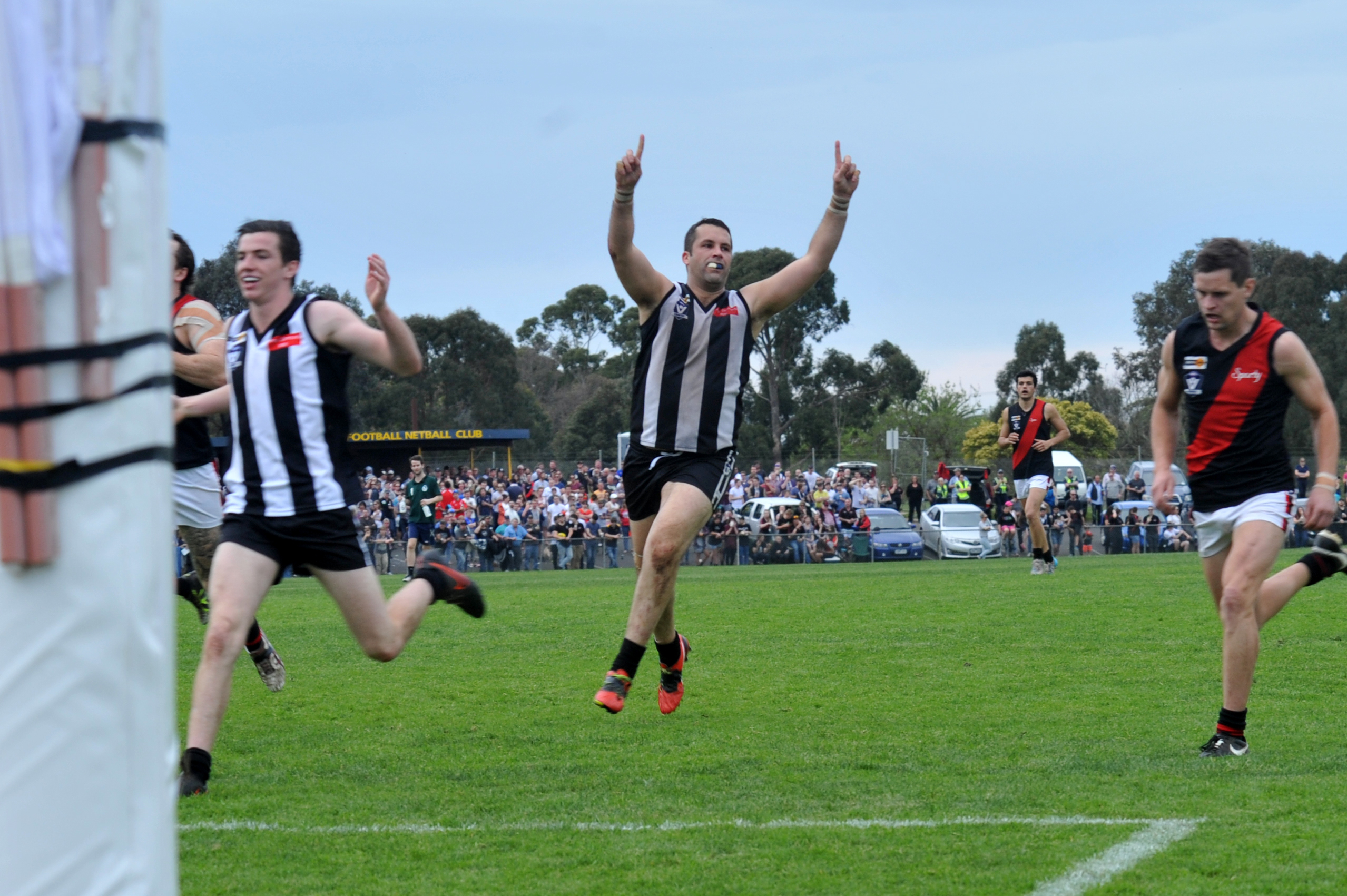 SATURDAY was a good day for the Aitken family.
Their club Yinnar won the Mid Gippsland grand final, Tim kicked four goals and brother Jaime was the recipient of the Bill McConville Medal for best on ground.
It was a fairytale finish to the season for ex-Traralgon captain Jaime, who joined the Magpies this season to play alongside family and friends for what he hinted may have been his final fling.
"I've got a few mates here; my brother's here, one of my best mates is here, it's fabulous, a great community club and I couldn't say anything more (highly) about the club," Jaime said.
"Everyone's pretty invested out at Yinnar, the whole community, so it's good to come over and help them out and do a good job for them.
"I don't know (if I'll be back), I'm 34 next year; I might just go out on a good note."
Both Aitkens were in fine form throughout Saturday's decider at Ronald Reserve.
Tim was a monolithic target up forward and repeatedly slotted home pressure goals to keep the Yallourn Yallourn North challenge in check.
The bag took his 2015 tally to 63, one shy of Tim Phillips on 64 including finals matches.
Jaime was instrumental through the centre of the ground and reliably drove the ball forward from the packs.
The former Gippsland League star said the week off and fresh legs was the difference, as Yinnar piled on the pressure and ran the game out.
"I reckon the week off helped us because it's bloody hot out here. They had a hard game and a hard couple of weeks. A few of the boys were saying out on the ground their legs were getting heavy and it showed in the last quarter," he said.