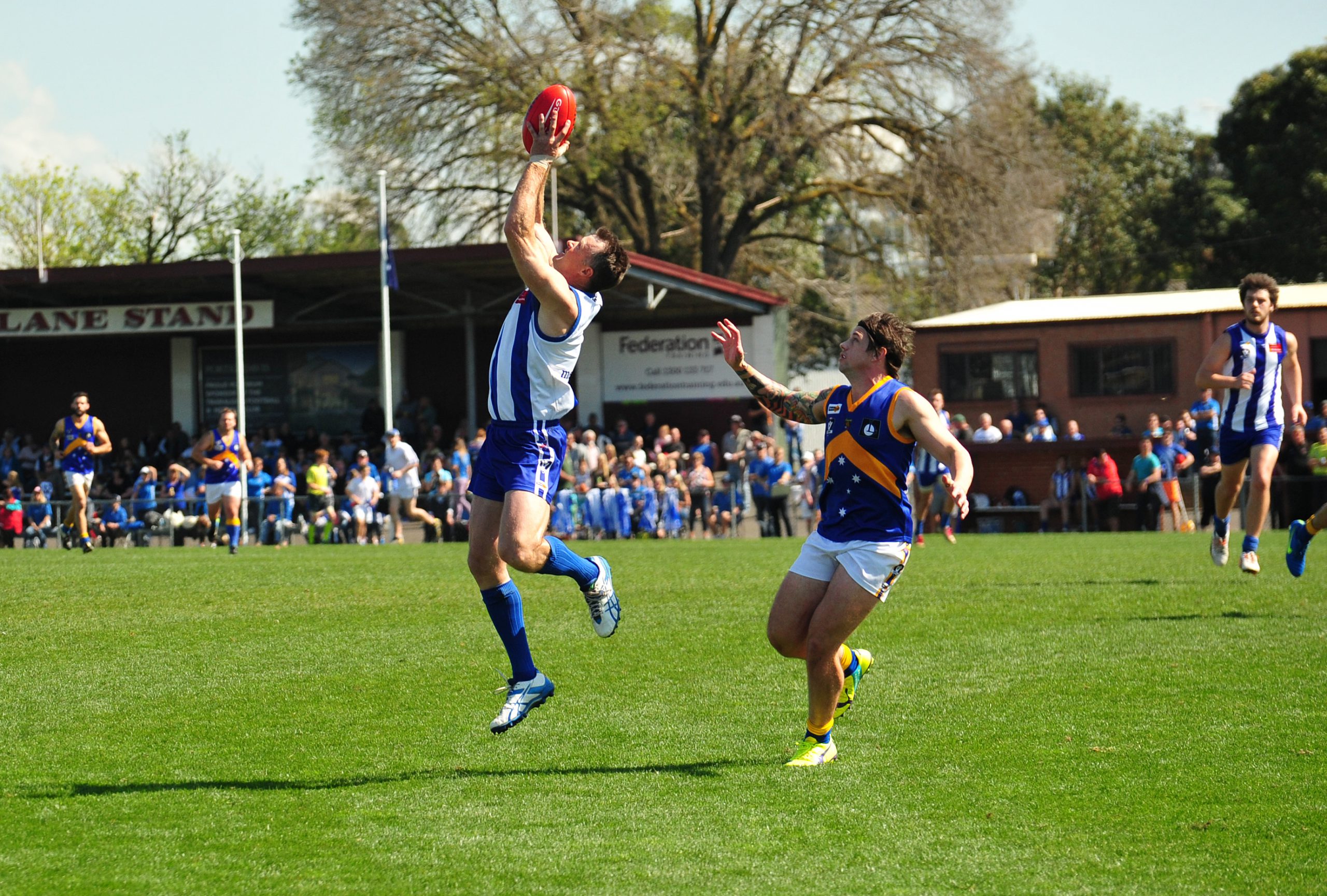 RELATED COVERAGE: Roos break grand final curse
JOURNEYMAN Brett Szabo's football odyssey came to a fitting conclusion in the form of premiership glory with the Heyfield reserves on Saturday.
The NGFNL hall of famer had announced the grand final was to be his last appearance as a player in the lead-up to the decider against Churchill, and he made it one to remember with six goals in a winning performance.
Szabo would have been a hair away from winning the best on ground medal, which could have joined his twin Sel Burley's in 1998/99, but was more than happy just to go out on a high note.
"I'm done, I announced my retirement Thursday night to the guys and that's it, I'm finished, I've had enough," Szabo said.
"We've been done the last couple of years in grand finals and you just hate losing them, so it's good just to win one now."
A former VFL/AFL listed player at Hawthorn, Szabo was a huge presence in Gippsland football, representing several teams across multiple leagues, before finding a home at Heyfield.
Szabo said it was a rousing third term that got the 'Roos home on Saturday.
"Nice premiership, the boys dug in the third quarter. The game was in the balance at half-time and the boys really fought that third quarter right out that was the winner… got on top of them, put them on the back foot and went on from there," he said.