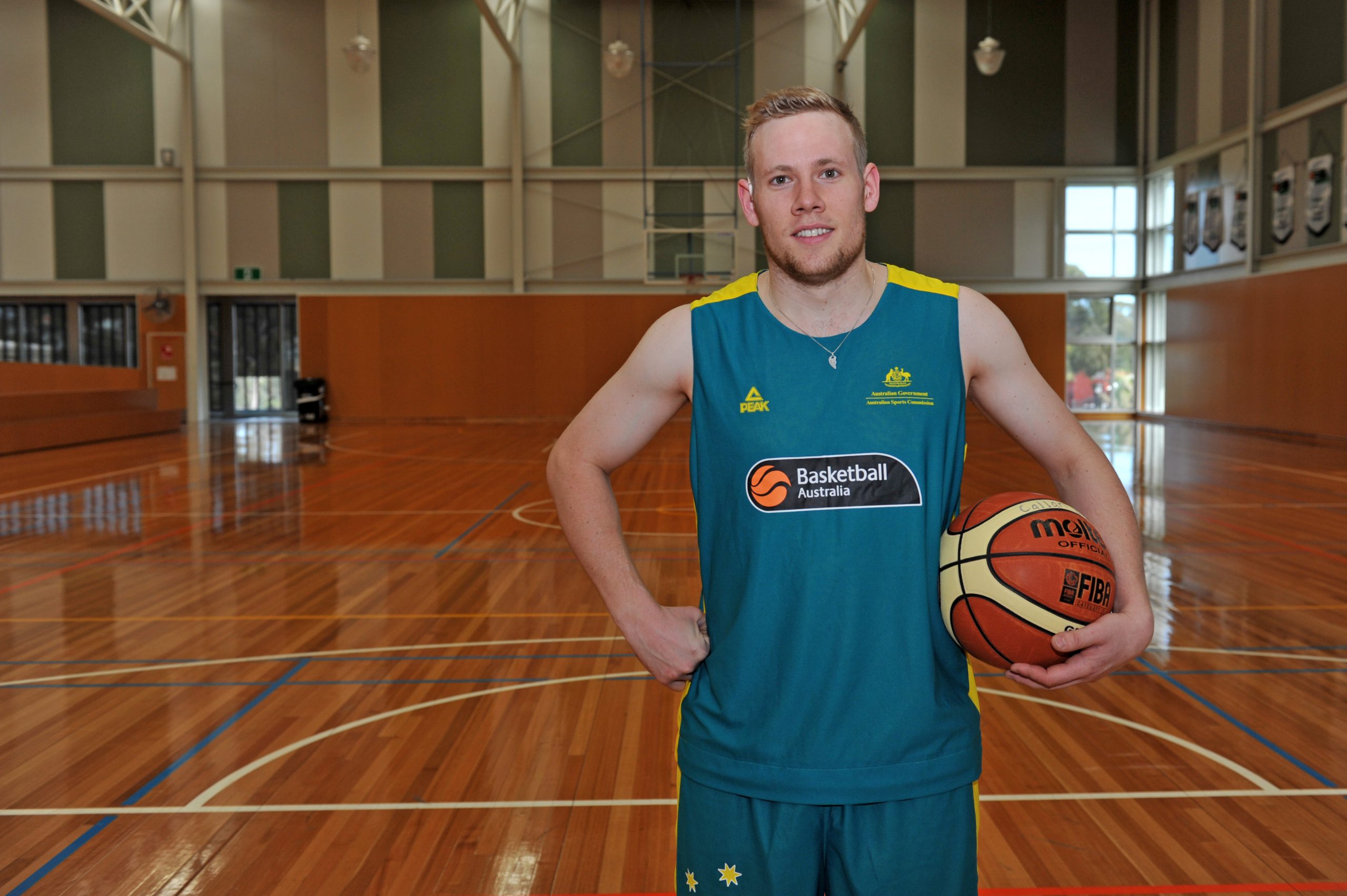 HE may not hear the bounce of the ball or the swish of the net like his Churchill teammates, but Callan Brooks hits his jump shot as well as anybody.

The Moe basketballer has not let "severe to profound" sensorineural hearing loss stop his ascent to the top of his sport, culminating in his selection for the Australian Goannas for the Asia Pacific Deaf Games in Taiwan.
Born with a hearing impairment which has only worsened over time, necessitating a switch from regular hearing aids to a cochlear implant in recent years, Brooks has learned to play ball on his own terms.
"I guess the difference is… (other people) use a lot of their ears and the sound (of the game as cues). I don't hear the ball bounce, I don't hear the sound of the whistle so everything is all eyes. It's all about concentration, focus and just knowing what's going on around," Brooks said.
"Since I've been playing since I was seven years old it's given me a bit of experience to know the game well."
Having grown up playing in regular competition Brooks was not aware of a hearing impaired side until an internet search yielded a curious result.
"I didn't even know there was 'deaf basketball'. I was playing basketball, but I wanted more because growing up I always dreamed to (play at the top)," he said.
"One time… it just came to my mind, what if there's a deaf basketball team? So I looked it up online… a year later the assistant coach contacted me and said send a video."
Brooks complied with the request and was soon invited to a training camp in June, where he was selected to play with the Goannas.
The camp was the shooting guard's first time playing alongside deaf teammates but he said it was anything but game changing.
"Whether you're deaf or not it doesn't affect our ability with strength or discipline or playing the game that we love," he said.
"I look forward to actually wearing the uniform and representing the country. I never thought I'd represent the country.
"It's all kind of exciting for me to play this game seriously."
Brooks' audiologist since the age of three, Susan Luscombe, has been there from the beginning.
When basketball became a priority, the Australian Hearing Morwell staff were there to accommodate.
"With a lot of hearing aids the priority is speech, so the hearing aid often cuts down noise to the side and behind, but if you're playing basketball you may want to hear someone who is calling you from behind, so we might put a special program on the hearing aid (to accommodate that)," Luscombe said.
Luscombe said AHM saw the full spectrum of responses to hearing loss come through their doors, from the disillusioned to the eternally optimistic.
Brooks falls firmly into the latter category.
"He's one of those kids that has taken things in his stride, particularly with his hearing having deteriorated. That doesn't happen to everybody, some people's hearing stays the same, so he's had to deal with that fact," she said.
"When it got to the point that the hearing aid… wasn't providing enough for him he took it in his stride to get a cochlear implant.
"He's always tried to achieve lots of things and not see hearing loss as a disability that will hold him back, he'll still try to achieve his full potential.
"I'm quite proud of him and quite impressed he's achieving this."
Brooks flew out this week to contest the tournament.