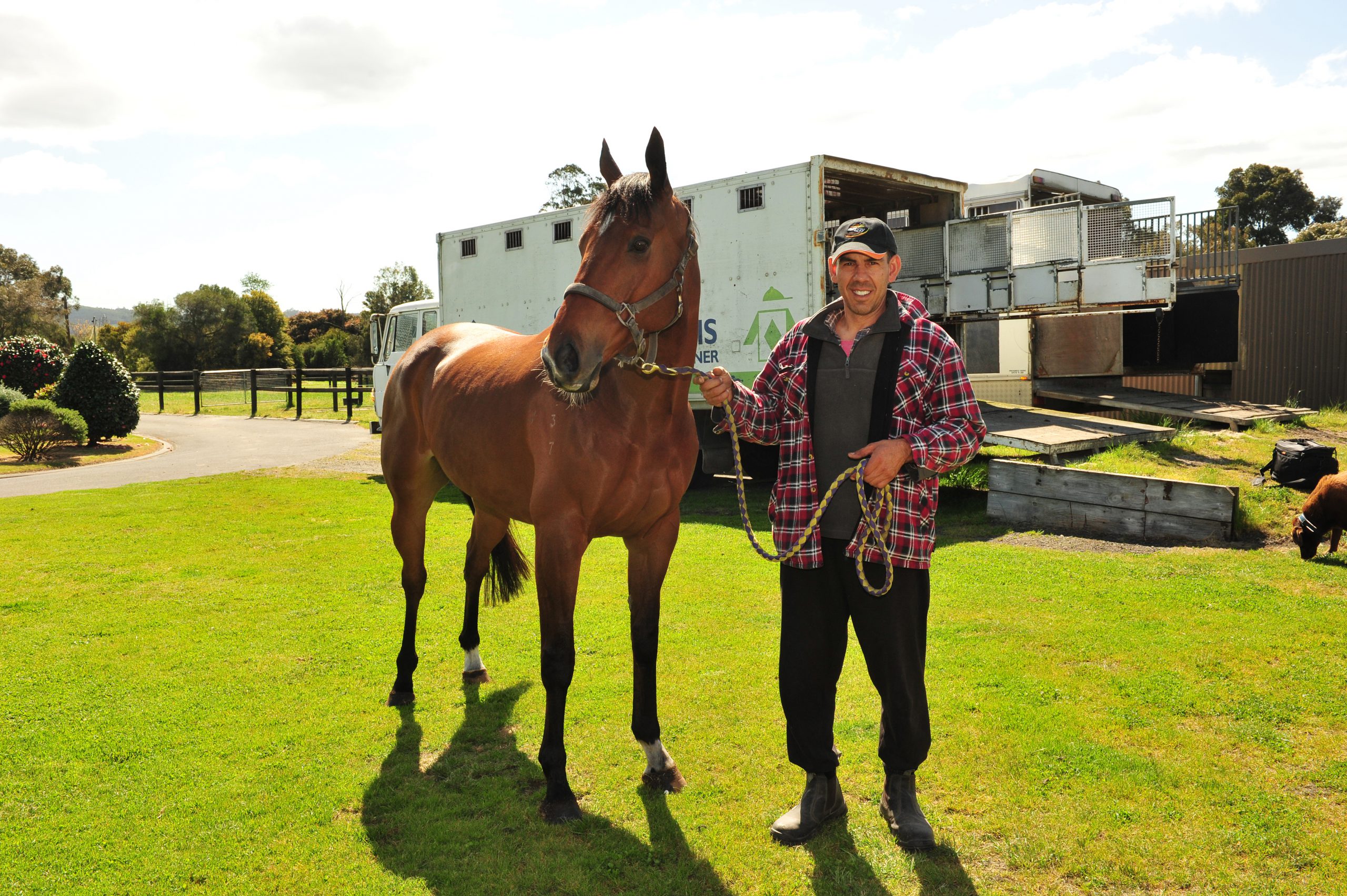 LAST year the Moonee Valley stewards excluded the Peter Gelagotis-trained Mourinho from a capacity Cox Plate field, but 12 months on they'd be hard pressed to do the same.

The eight year-old staked his claim for a berth in the 24 October weight for age championship with a first group one win for the Gelagotis stable in the Underwood Stakes at Caulfield on Saturday.
Mourinho ($18) held off Fawkner ($3.40) and the Cleaner ($7.50) in a near dress rehearsal of the group one Cox Plate, all but assuring his place in the field later this month.
An overjoyed Gelagotis said winning a group one race was every trainer's dream.
"A group one win for any trainer in this country, or around the world… it's the pinnacle achievement of anyone's CV," Gelagotis said.
"They're far and few between and very hard to win; you need a good horse to win them so I'm very grateful to have that opportunity with Mourinho."
The stable and its connections outlaid a $130,000 late entry fee – later refunded – to give Mourinho a chance at inclusion in last year's Cox Plate field of 14.
He was overlooked in favour of then three-year-olds Sweynesse and Wandjina, but will surely get his chance this month.
"I think he's guaranteed a start on his win, it's a group one, that's the criteria. He fulfils that criteria, so (it's a) no brainer," Gelagotis said.
"People are saying he should have been in (last year) and this, that and the other, (but) it's up to the club's discretion whether we were in and we weren't, so be it.
"We didn't quite have the resume to get us in there… I respect the decision but we made it easy for them this year, didn't we?"
Mourinho was also Gelagotis' first group two level winner and continues to exceed expectations for a horse of his tenure.
This year the bay gelding scored twin group two prizes at the Australia Stakes and the Peter Young Stakes and has found form again on the eve of the Cox Plate.
"The horse just keeps stepping up to the mark and he keeps doing us proud, it's amazing," Gelagotis said.
The win was a perfect return to racing for Gelagotis, coming off a three-month ban for a race-day treatment indiscretion back in May.
Despite the inauspicious punishment Gelagotis said the break came at the right time.
"They've done me a favour because I got to spend some quality time with my family, which I probably wouldn't even have fathomed doing, because you're running two businesses 14 hours a day and when you're the boss you want to be there," he said.
"It gave me an opportunity to take my family overseas – I hadn't been overseas in the 25 years I've been married – and I probably hadn't had a proper holiday with my kids either so that was very fulfilling and rewarding for me."
Gelagotis said he was impressed with the performance of neighbouring trainer Daryl Blackshaw, who took the reins at the stable in his absence and scored wins with Illustrious Lad at Flemington and with Mourinho at Caulfield.
"A great trainer in his own right, he probably just hasn't had the opportunity throughout his career to have that calibre of horse," Gelagotis said.
"He's equally as good as Peter Gelagotis… he won those races on his own merits and kudos to him, he stuck his neck out to take on our horses and he got just results for his efforts."
The Cox Plate will be run on 24 October.