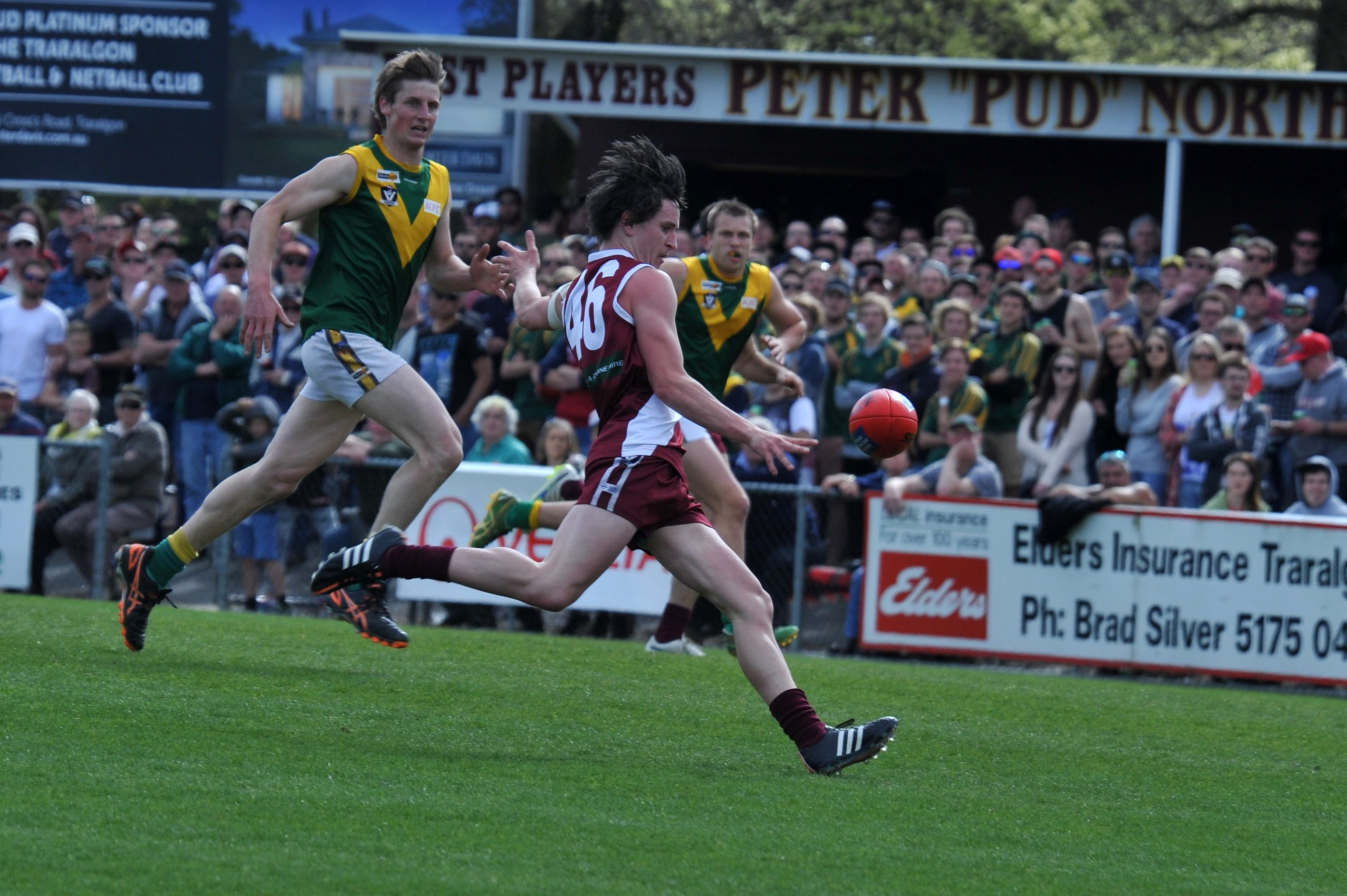 SPECTATORS are loving their local footy with crowd numbers soaring across the region throughout this year's finals series.
The Gippsland League grand final attracted a crowd of more than 5500 people – the largest on record and about 1300 more than the previous year.
The bumper turnout resulted in nearly $55,000 in gate takings, an increase of about $13,000 on last season.
Overall the finals series attracted 2000 patrons and $20,000 more than the 2014 series and follows successful grand final days in neighbouring leagues across Gippsland.
Mid Gippsland Football League collected a record gate of almost $39,000 on its grand final day at Morwell's Ronald Reserve.
One week later North Gippsland Football Netball League picked up more than $48,000 on its big day with more than 4600 piling through the gate at Traralgon Recreation Reserve.
While Alberton Football Netball League's gate was slightly down on the previous year, a crowd of more than 4320 rolled into Meeniyan Recreation Reserve – up from 4268 the year before.
After staging separate east and west division grand final days last year, the newly-reunited Ellinbank and District Football League drew about 4000 patrons to Cora Lynn Recreation Reserve on grand final 2015, paying $29,700 at the gate – $700 more than last year's west division decider.
AFL Gippsland region general manager Travis Switzer said the Gippsland football community was voting with its feet and the results were extremely encouraging.
"It shows people are still loving country footy," Switzer said.
"We were certainly helped by some good weather and Beau Vernon coaching Leongatha to the grand final probably attracted a wider audience than usual, but the engagement between football and netball clubs and their communities is definitely there.
"Hopefully this is something we can build on over the next few years."
In addition to the increase in gate takings and attendance, 26 clubs tasted premiership glory in football or netball across the Gippsland region's five senior leagues this season.
"It's great to see so many clubs enjoying a bit of success," Switzer said.
"Winning isn't everything, but it shows a lot of clubs are at least competitive at some level, which is healthy for any league."