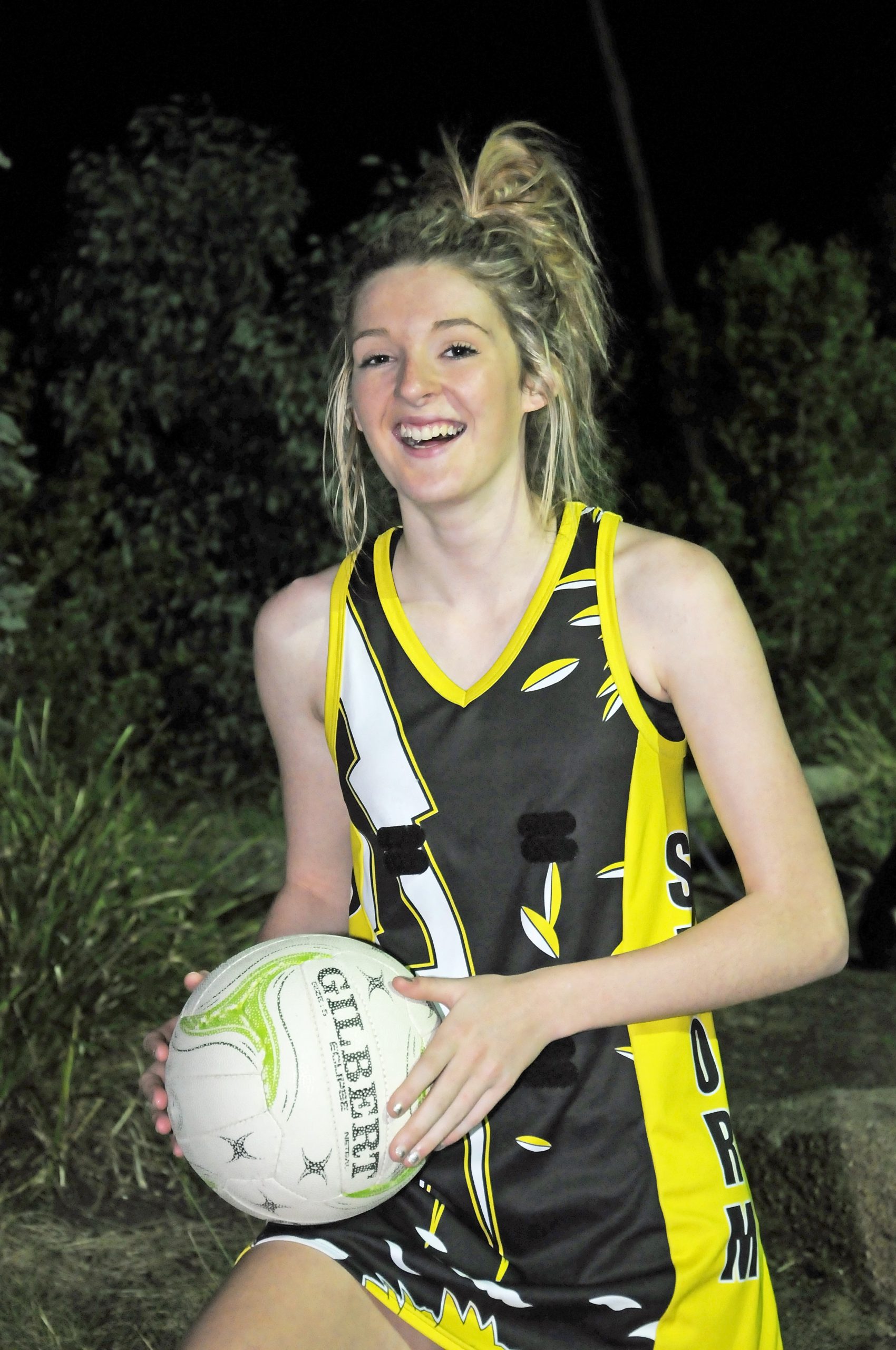 TRARALGON'S Shannon Freeman will be out to inspire further success at the state titles this weekend after helping Victoria take out the 15 and Under National School Girl's Netball Titles recently held in Sydney.
The Gippsland Storm Elite Development Netball Club junior will represent the Latrobe Valley in Bendigo in peak form after competing against every state and territory squad in Australia, in a week long round robin tournament for the national title.
Shannon and her Victorian side cruised into the finals, dropping just one game to Western Australia early in the tournament.
Victoria met Queensland in the grand final where it emerged victorious 40 to 37 in a thrilling battle.
Shannon was in the starting seven as goal keeper for every match, playing against some of the best goal shooters in the country for their age group.
"The standard was so high, you had to adjust and be on your game every match" Shannon said.
"Receiving the gold medal and cup as national champions and making so many new friends (was the highlight)."
Following the presentation ceremony Shannon was also named in the shortlist for the All Australian Squad.
Gippsland Storm president Brendan Murnane said the club was thoroughly impressed by her performance.
"We are so very proud of Shannon's achievements, like so many Storm players that have gone before her, that have represented Victoria and Australia in both junior and senior ranks. It's just great to see the progression," Murnane said.
Gippsland Storm is gearing up for its annual tryouts, to be held on 18 and 25 October.
For more information visit www.gippslandstorm.com.au
______________________________________________________________________________________
THREE Latrobe Valley netball sides will be chasing state level success this weekend when they travel to the Victorian titles in Bendigo.
The region selected 17 and under, 15 and under and all abilities sides in July/August to compete against the other 19 regions in Victoria.
Featuring quality players, coaches and umpires, the Netball Victoria championships act as a development tool and structured pathway for netballers across the state.
Tayla Cheffers, Yinnar
Olivia Clark, Traralgon
Tiarni Fallon, Longwarry
Shannon Freeman, Traralgon
Annaliese Hughes, Traralgon
Georgia Hutchinson, Yinnar Sth
Chelsea Livingstone, Traralgon
Hayley Huzier, Churchill
Rachel O'Brien, Heyfield
Taylah Thomas, Cora Lynn
Paris Toner, Pakenham
Grace Walker, Morwell
Coach Yvonne Porter
Katrina Guy, Drouin
Daisy Hill, Traralgon
Emily McInnes, Trafalgar
Sarah Mulqueen, Westbury
Ruby Pratt, Lardner
Taylah Roberts, Bunyip
Millie Walker, Moe
Samantha Waters, Traralgon
Aimee Wright, Bunyip
Kasey Guttridge, Traralgon
Jordan Pyle, Traralgon
Zoe Robinson, Murrumbeena
Coach Sharon Hook
Assistant Coach Hannah Russell
Erin Munckton, Drouin
James Sinclair-Badger, Nyora
Amberlea Sinclair-Badger, Nyora
James McDonald, Warragul
Lara Gair, Drouin
Paige Middleton-Ross, Drouin
Paul Van Dord, Labertouche
Glen Van Dood, Warragul
Courtney Drake, Drouin
Sue Hoskin, Ringwood East
Paula Bearsley, Cranbourne
Tempaney Dawson, Warragul
Coach Janet Parker