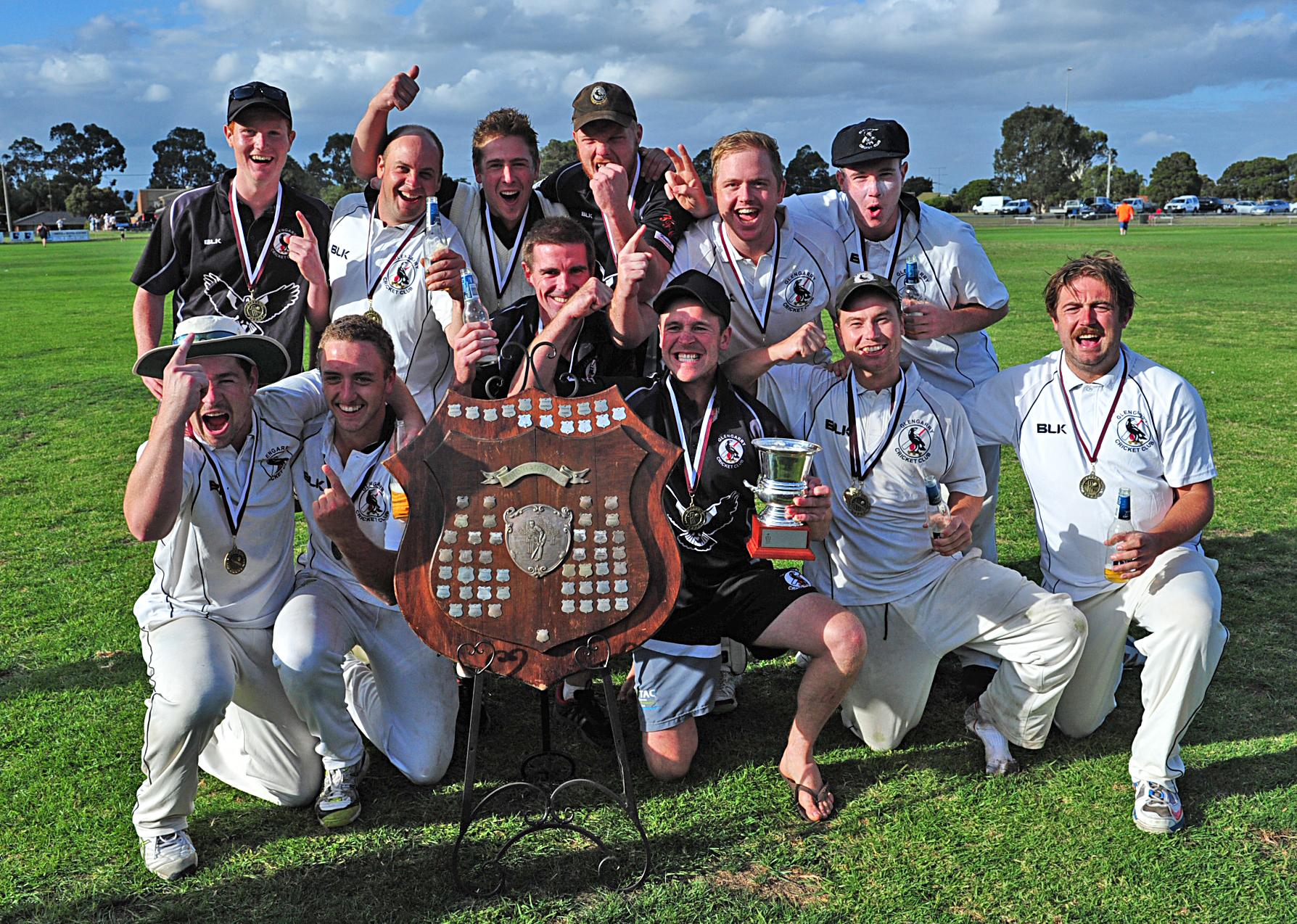 TRARALGON and District Cricket returns this weekend with Glengarry facing a stern test to retain its first premiership in 37 years.
Strong recruiting by powerhouses Ex Students and Gormandale will see the heat applied to the reigning premier.
Last season: Premier
Captain: Sam Marks
Ins: Richard Watson (England)
Outs: Ryan Delaney, Tim Spotswood (Tasmania), Ben Julin (CATS)
Prediction: Top 4
THE reigning premier will go into the season with three key players missing from last year's championship side.
The Magpies' depth will be tested, with grand final centurion Hayden Ross-Schultz, Cam Graham and Jarrod Allan to shoulder most of the load with support from Sam, Ben and Frank Marks.
Last season: Runner-up
Captain: Michael Warne
Ins: Stuart Anderson, Rick Williams, Kyle Taylor (England)
Outs: nil
Prediction: Top 2
THE return of star all rounder Stuart Anderson to the TDCA with Ex Students positions last year's runner up as the side to beat.
Anderson helped Gormandale achieve a premiership two seasons ago, taking 42 wickets to lead all bowlers in the competition and scored a telling century in the grand final against his new teammates.
Having retained last year's list the Sharks will definitely finish in the top two.
Greg Munro – fresh from a pile of runs in England – Rob Voss and Rick Battista will again be leading players.
Last season: Fourth (semi-finalist)
Captain: Brad Knowles
Ins: Ross Whelpdale (returning from England)
Outs: nil
Prediction: Top 4
Last year's semi-finalist will be keen to go one further this year as its improving squad continues to mature.
Boasting some great young talent Raiders' key players will be Brad Knowles, Mat Dyke, Alex Lawson and Kurt Holt.
Liam Maynard made the league's top 10 run scorers list and his rapid development at senior level could be an X-factor.
Last season: Third (semi-finalist)
Captain: Corey Pollard
Ins: nil
Outs: Dylan Freitag
Prediction: 5th – 9th
Centrals returned to finals action last season after finishing just outside the four in 2013/14 and will be out to nail down a top quartet spot again.
The loss of reliable wicket taker Dylan Freitag robs the side of a dependable change bowler, but the lineup should remain competitive.
Last season: Fifth
Captain: Shaun Barbour
Ins: Brad Wadlan, Jack Davies (England), Will Cheatley (Trafalgar), Barney Webber (CATS)
Outs: Nil
Prediction: Top 4
GORMANDALE has recruited well after missing out on a finals berth in its premiership defence last season.
It was the first time in nine seasons the powerhouse club failed to make the grand final, ending a string of eight consecutive appearances for a return of five flags.
The proud Tigers will be bolstered by the inclusion of English first class cricketer Brad Wadlan fresh off the back of a season with Cornwall.
Former star Will Cheatley is also back after scoring a CGCA premiership with Trafalgar, while CATS recruit Barney Webber adds further depth to a strong list.
Last season: Sixth
Captain: Peter Ingwersen
Ins: Nil
Outs: Todd Mann
Prediction: 8th – 11th
ROVERS enjoyed a strong start last season before falling away in the second half of the fixture – adding just six competition points in as many rounds – to finish sixth.
The club's leading wicket taker last season Todd Mann will not return, leaving a huge hole in the bowling attack.
Rovers will also be looking for more contributors with the bat to support Simon Duff and Nilantha Thillekarathna, a role Mann previously plugged in an all-round capacity.
Last season: Seventh
Captain: Brett Chapman
Ins: Steve Hibbs (Thorpdale), Ryan Coulthard wk (Yarram)
Outs: Luke Henderson
Prediction: 5th – 9th
IMPERIALS have lost the services of captain and leading wicket taker Luke Henderson in a big loss for season 2015/16.
The side needs someone to start making bank with the bat to be a chance.
Stuart Jones (244) and Brett Chapman (224) were the biggest contributors last year but neither converted starts into big scores to champion an innings.
Last season: Eighth
Captain: Aaron Lynch
Ins: Steve Humphrey (Sale), Brad Lynch (Heyfield), Aaron Lynch (Bundalaguah), Michael Orchard (Wurruk), Daniel Nelsen (Sth Road), Rod Twomey (Rosedale)
Outs: Nil
Prediction: Top 6
A NEW look Toongabbie will be led into battle by Bundalaguah veteran Aaron Lynch.
The long time Sale Maffra Cricket Association star nabbed 21 wickets in seven first grade appearances last year at an average of 10 and will add a new dynamic to the attack.
A long list of recruits from outside the TDCA will see Toongabbie enter the fray as an unknown quantity for many sides.
Last year: 9th
Captain: Dan Nicholls
Ins: Ben Julin (Glengarry), Callum Stuart (Warragul)
Outs: Barney Webber (Gormandale)
Prediction: Top 6
CATS will be hoping Ben Julin's breakout season at Glengarry will continue at his new club this campaign.
Julin comes to CATS after finishing second on the league runs tally last year with 437 at an average just shy of 50.
The loss of workhorse Barney Webber will be felt.
Last year: 10th
Captain: Nic Duncan
Ins: Nil
Outs: John Keighran (Melbourne)
Prediction: 5th – 9th.
CHURCHILL struggled into 10th last season and will be further hurt by the loss of star player John Keighran.
Keighran carried the batting last season, averaging more than 50, and his departure puts more pressure on captain Nic Duncan with the willow.
Keighran also led the bowling for the Cobras, leaving the likes of Tom Nudd with big shoes to fill.
Last year: 11th
Captain: Tim Fitch
Ins: Hector Ta'ala (West Bairnsdale)
Outs: Nil
Prediction: 8th – 11th
TIM Fitch was the lone highlight for Traralgon West last season, which had the inauspicious record of having the league's leading run scorer headline a side which ended with the wooden spoon.
Fitch had a marquee season with 454 runs and the captain will be hoping to inspire his charges to match his efforts.