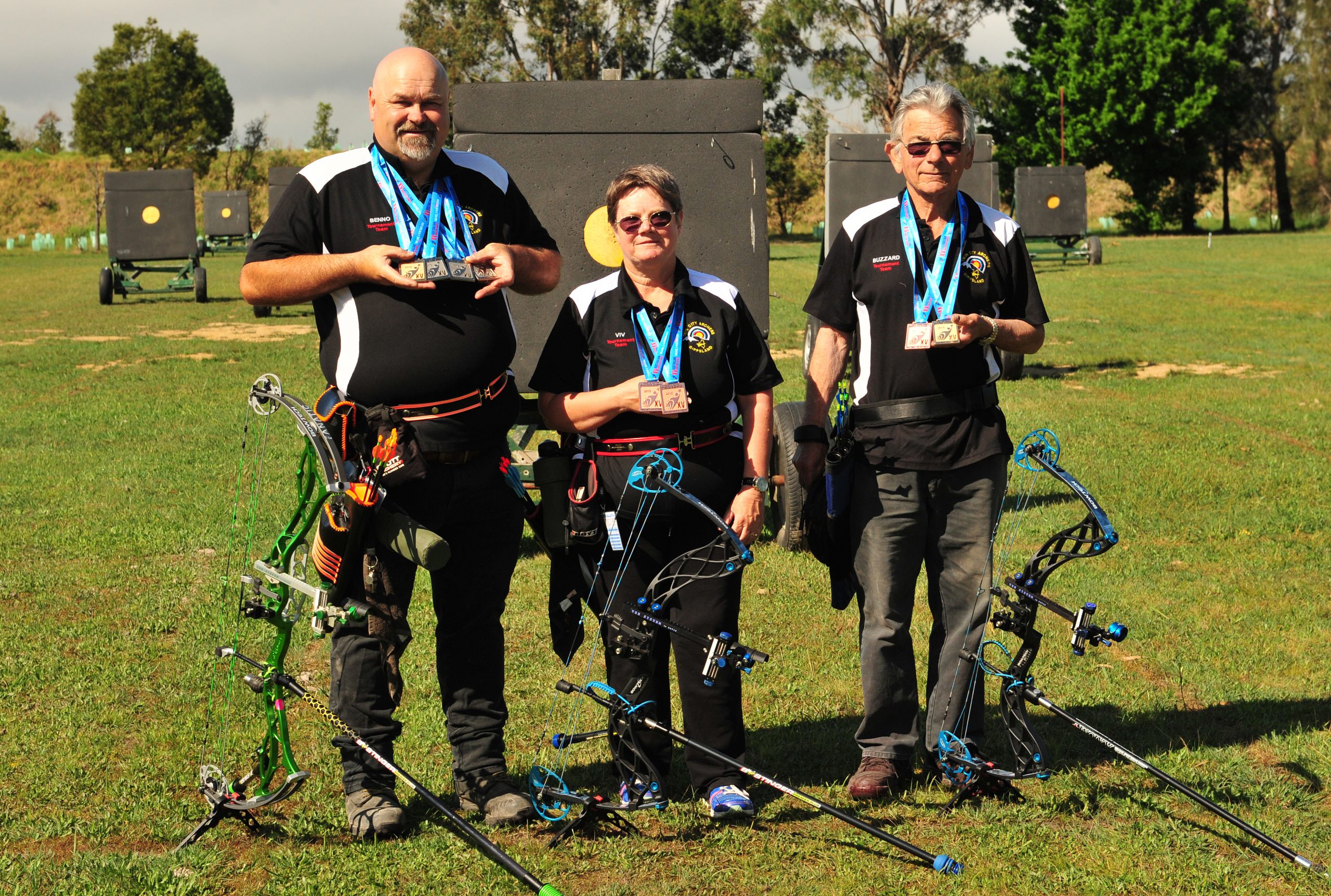 SENIOR members of Twin City Archery Club had a productive final shoot-out before the National Archery Championships arrive on their doorstep next week.

The club secured 10 medals at the Masters Games in Adelaide this month, including two gold, before returning home to prepare the Toners Lane facility for an estimated 800 competitors travelling to contest the nationals.
Club president Peter Bennett scored three silvers (field, target and 3D) and a gold (clout) in the 55-59 years age division to lead the TCAC tally, while wife Viv Bennett secured twin bronze medals in 50-59 years women's categories.
The club has a history of success at the Masters, which Peter Bennett said was in part due to the atmosphere of the event.
"The main reason we go is because it's so enjoyable; it's a great environment, there's a lot of people your own age all having fun… and still shoot well," he said.
"It gets us on the map I suppose, people know us, it shows that what we're doing here is working for our members."
Perennial sharpshooter Merv Grinstead snared a bronze in the 70-79 years 3D despite a neck injury, but his crowning achievement was gold in the clout where he knocked off the current world champion by a hair.
"They tell me he had the world championship in my age group… for clout and I got him by one point, and one point's enough," Grinstead said.
New South Wales-based TCAC member Denis Luobikis picked up the club's other medals with a pair of silvers in the 50-59 years age bracket.
The club now turns its attention to hosting the 2015 nationals, which comprises field, clout and target disciplines in a week-long competition starting next Friday.
TCAC boasts one of few facilities in the state capable of hosting such a large scale event.