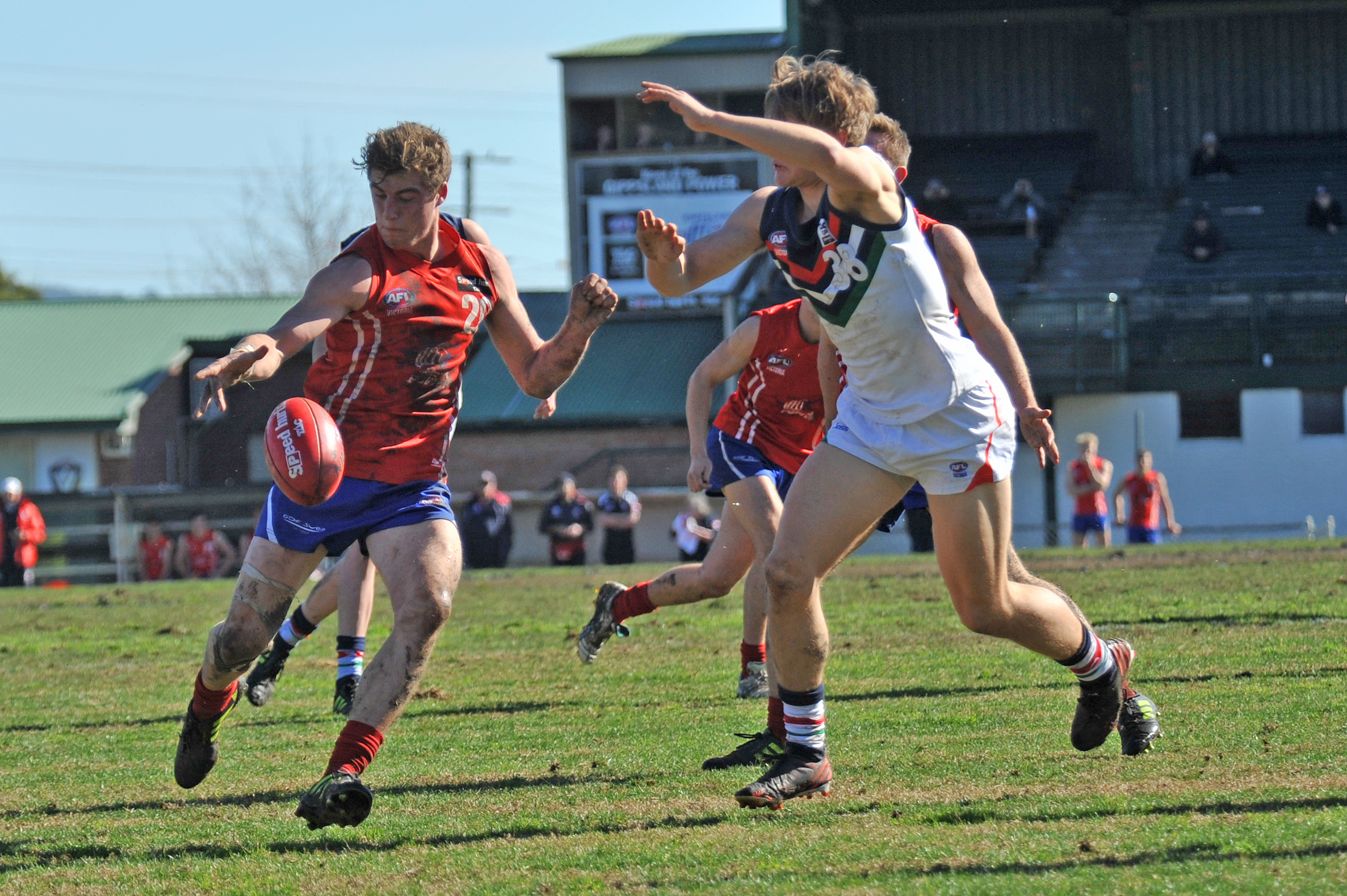 GIPPSLAND Power is hopeful up to half a dozen of its TAC Cup contingent will be picked up by AFL clubs next month following strong results at the national and state draft combines over the weekend.

Five of the Power's senior list – Sam Skinner, Ben McKay, Harry McKay, Nash Holmes and Josh Dunkley – made their case at the National Draft Combine over the weekend, while Matt Debruin, Tom Papley and Deven Costigan were invited to state testing on Sunday.
The two metre tall McKay twins from Warragul were impressive during testing after coming out of the woodwork to join the Power ranks this season from outside the club's development system.
Power head coach Leigh Brown said Ben was impressive in skills testing, finishing in the top 10 for kicking, while Harry was fifth in the vertical leap at 337 centimetres.
Both turned in personal best efforts for the beep test.
It has been a whirlwind rise for the brothers this season after being scouted at an under 18 Warragul training session last year.
"We hadn't really heard of the boys before and it's all due to them shooting up (in height) and starting to play some good footy and I guess their talent catching up with their bodies or vice versa," Brown said.
"They've been very good for us this year and they've certainly jumped up in calculations."
The call-up for draft testing was particularly noteworthy for Ben who pulled out of the program after pre-season only to turn heads upon his return mid-year.
"I think he wanted to find himself a little bit and not be paired up with Harry, which is hard when they're twins," Brown said.
"He went back to Warragul and played some really good senior footy and started to attract a bit of attention for himself, which brought him back into the program.
"He came back in and played some really good footy and he's jumped right up now; he tested really well which I think was important, I think they wanted to see that and see him work hard."
Dunkley and Skinner did not test due to injuries, but Brown did not believe it would impact their chances in the 24 November draft.
Power captain Dunkley spent a bulk of the season in the VFL and has long been touted as a lock for Sydney under the father-son clause, given his father Andrew's history at the Swans.
Dunkley is eligible for father-son selection should he choose to nominate, but is also considered as a potential first round draft pick.
Skinner, who came through the AFL Academy program with Dunkley, missed a lot of football in 2015 due to a knee injury – he returned to running just this week – but has been on recruiters' radars for some time.
"(Missing games) doesn't hurt them; Sam has probably missed most of the year but he's grown in other areas, his leadership has been really good and he's grown as an individual and also a team man around the place here," Brown said.
"He interviews really well, he's a really likeable kid, and I think that's come across with our chats with recruiters – they think he's a great personality, great character – so hopefully all the footy he's done over the previous two years holds him in really good stead and we think and expect he'll still be right up there in contention to get drafted.
"He's versatile, he's tall and they're crying out for talls so I think he fits the model well."
At Sunday's state draft track and field star Debruin shone, topping the standings for 20 metre and repeated sprints along with fourth best in the agility ratings.
Papley was also in fine form with a personal best beep test, while Costigan did not test while he recovers from injury.
While eight of the Power's list were involved in draft camps, Brown said the likes of Christian Buykx-Smith and Josh Patullo may come into contention on the draft night.
"We're hopeful for four or five but we wouldn't be surprised if there was six, seven or eight; (we have to) just wait and see what the clubs want and need," Brown said.
Lukas Webb and Jordan Cunico were drafted to the AFL ranks from Power last season.