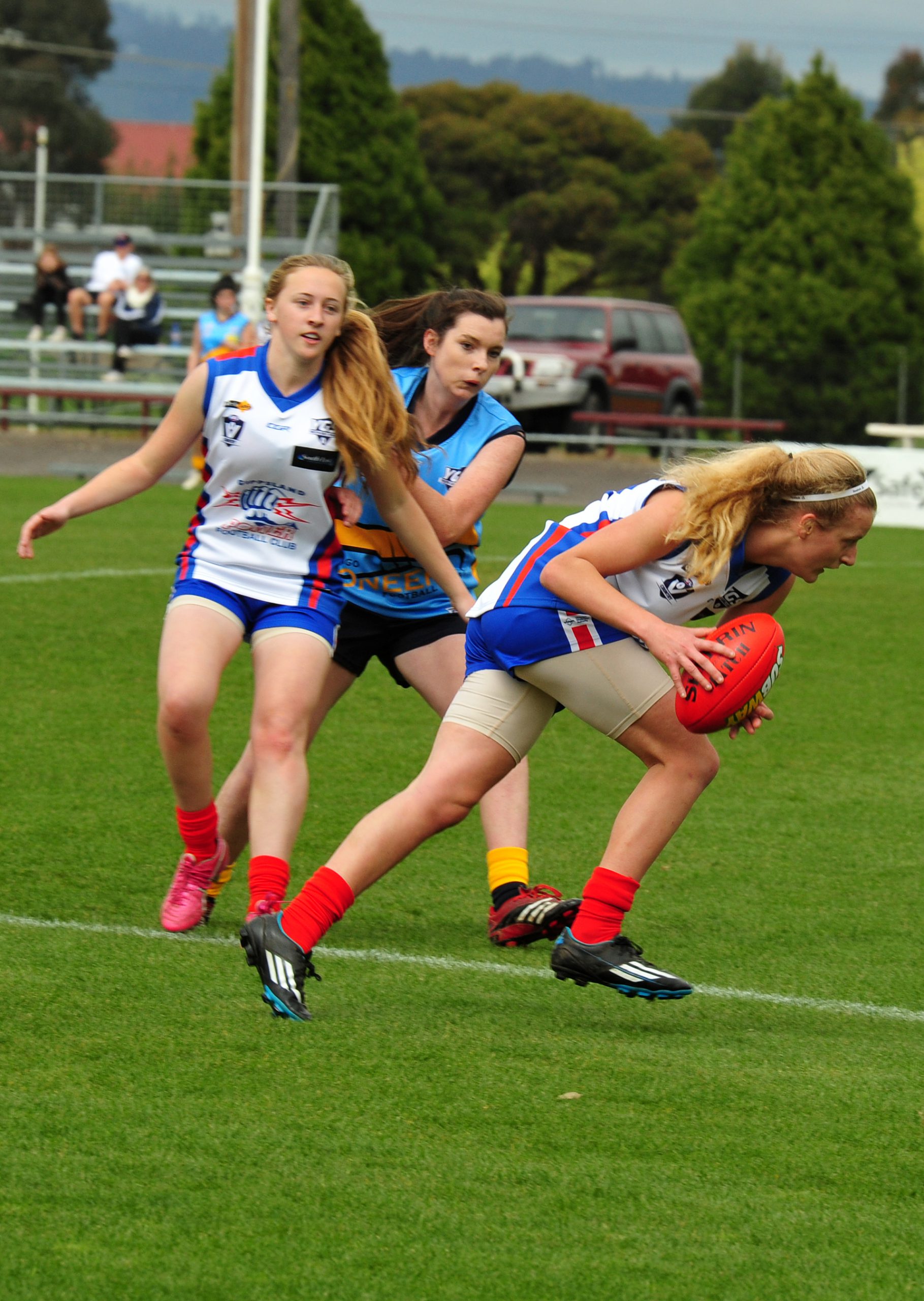 THE acceleration of female Aussie Rules is set to reach critical mass locally next season with the introduction of a Youth Girls Academy at Gippsland Power.

Gippsland will join Bendigo as new additions to the six established YGA programs in Victoria and both are set to pilot direct integration with their TAC Cup equivalents.
The academy program will fill an 18-month void in the current girls' Power calendar and act as an elite football pathway in line with the boys' program at the club.
It will also offer a female representative outlet closer to home, with Gippsland players previously feeding into the Dandenong Stingrays academy.
Power TAC Cup head coach Leigh Brown said the Gippsland Academy was a step forward for the legitimacy of female football in the region as a first preference.
"The real plus of it is for someone coming from Maffra or Traralgon, they don't have to drive four hours to go and train for an hour and a half," Brown said.
"Now with the direction of youth girls (competitions) coming in and Gippsland Galaxy, and ideally the dream of playing in an AFL competition that's been spoken about, to bring that professionalism into junior girls through the program we put together (hopefully) they can see that (end goal).
"(Through the program we hope) it is their first preference and they see a real transition and stepping point to get to the AFL, similar to what the boys have."
AFL Victoria has previously managed the YGAs but the incoming programs will be facilitated by the regions' existing talent managers and draw on resources from their TAC Cup franchises.
The 34-strong squad, supplemented by 10 reserves, will be backed by the full spectrum of Power support staff including a team manager, physio, trainer, runner, strength and conditioning coach and publicity officer.
Power's TAC Cup assistant coach Scott McDougal will head the coaching panel, with assistance from the club's youth girls shield coach Nicki Schroeter.
AFL Gippsland football development manager Chelsea Caple said the Power academy would look to work in tandem with the burgeoning Gippsland Youth Girls competition and Gippsland Galaxy sides to grow female participation.
"What we found with the (youth girls) shield last year is then they went out to clubs (after playing for Power), so they did the reverse of what boys would do," Caple said.
"It's a different way (than) the boys get into the system but I think it works well because they see it's associated with the name, it's integrated, it's elite so if they're good at other sports (they can try football at a high level).
"It's encouraging… girls that haven't been involved in footy before, so they may get their first taste here (at Gippsland Power)."
With a national competition in the works for women, Caple said the Power initiative would look to capitalise on that momentum.
"Girls have seen it and girls are talking about. They're talking about those athletes, like your Daisy Pearces, like they are role models and they see them at events and functions – they are their AFL stars," she said.
"The girls very much know it's already there and some of them do aspire to it."
The Power academy will be open to players between the ages of 14 and 18 years with training to run for six weeks prior to a Christmas break.
The girls will then return ahead of matches against the other academies in February/March, leading into selections for Victorian representation.
While the program is structured to cater for 34 players and 10 rookies, Power talent manager Peter Francis said the club would likely run a full academy for up to 60 athletes throughout the season to keep them playing football and improving their abilities.
Francis said he also hoped to integrate the girls' matches with Power's pre-season TAC Cup games against corresponding clubs.
"It's incorporating that club environment and culture where everyone's part of it, and we can all share the resources as well on match day," Francis said.
For more information about the youth girls academy phone Gippsland Power on 5134 8133.