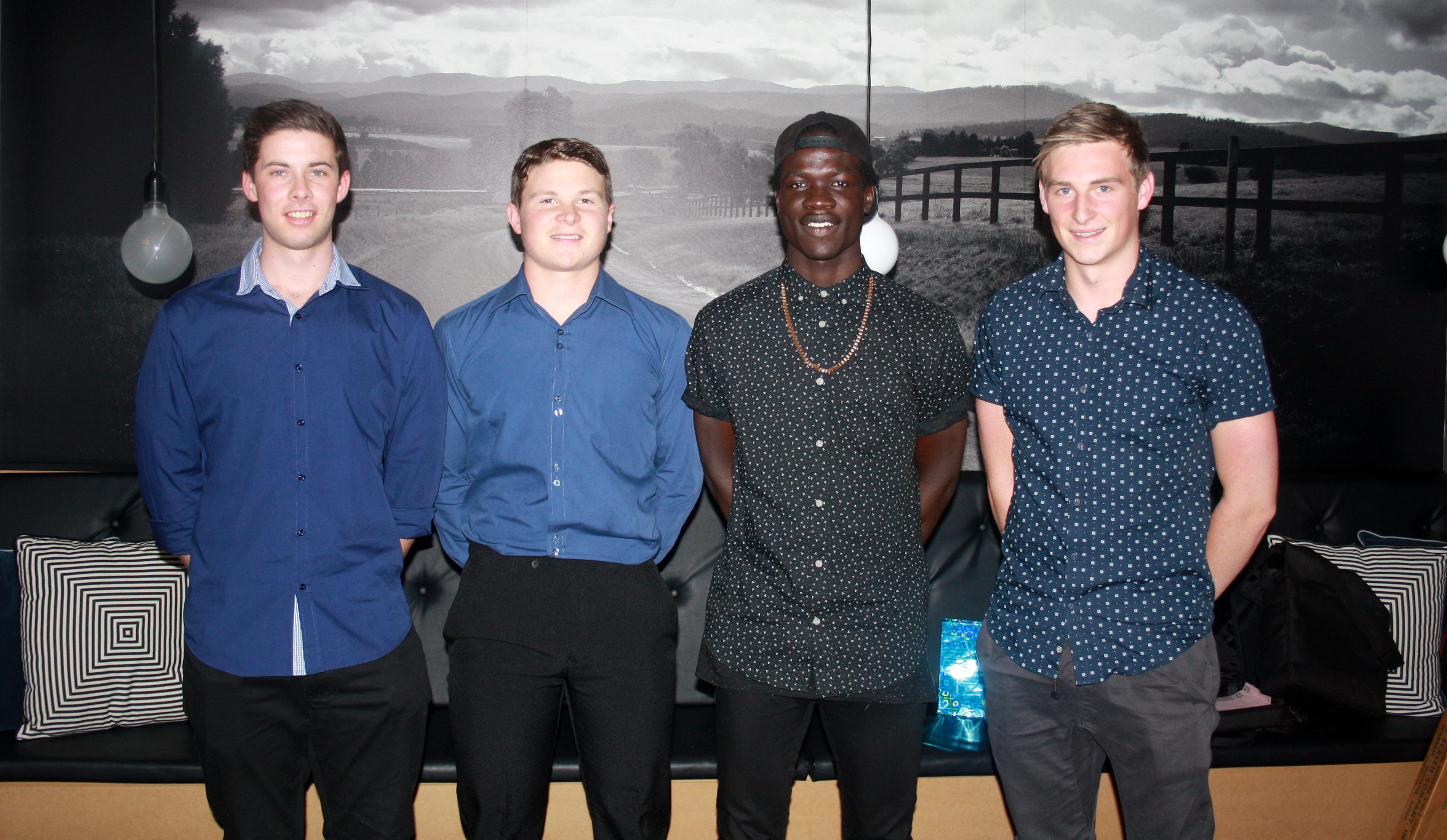 SOCCER
STATE LEAGUE
By SAM DARROCH
WHEN Luke Cheney became Morwell Pegasus' senior state league coach his charter had two clear objectives – avoid relegation and give local talent a chance.
As he stepped down from the role two years on, Cheney felt it was mission accomplished.
"When I first went there (to Pegs) there was one local player in the senior team. To finish with nine on the park out of an 11 playing seniors that was my legacy to try and push," the departing coach said.
"Five out of those eight to nine players were starting every week so it was just a matter of hanging around for another year or two and we'd have a starting 11 full of local based players again."
The likes of Bryson Tanti, Paul Kuol and Daniel Holt all got chances later in the 2015 season, while Jack Lester and teenage goal keeper Liam Andersen were in from the start.
While his predecessors had placed little faith in Gippsland's stocks, Cheney felt his Valley troops had proven their mettle at state league level, highlighting Andersen and Hayden Ross-Schultz's shared club players' player accolade as evidence.
"It just proves there is quality in the Valley. They've just got to work hard and strive to play as high as they can," Cheney said.
"It was good to get a fair bit of support from locals this year and getting local players in there, which was the main priority.
"Hopefully they stick it out and stay with (the club)… all those young players that have come through with me the last couple of years have so much potential to play National Premier League in the next year or two. I hope they stick with it and keep playing as high as they can."
Pegasus finished eighth after picking up just one point from the final six rounds, but had challenged for a top four spot for much of the fixture.
The Horsemen sat one point outside the four after round 16 but fell away late in the season after hitting the safety zone to finish two spots behind state league one newcomer Warragul.
"That was a goal, not to get relegated, so a month and a half before the season's finished to know you're safe I guess is a pleasing thing," Cheney said.
"With the results, they weren't as pleasing, but it's a tricky time of the year because we were safe but four of the six teams we came up against weren't; there's a different desire and hunger for those points.
"The plus that came out of that final six weeks is I was able to play more young local 16, 17 and 18 year-old players."
Cheney, who cited family and work commitments as his reasons for resigning, lamented that he couldn't take that final step to return Pegasus to a fully stocked Valley side, but hoped to see his successor carry on in that vein.
The club staged its presentation night this month where Mat Luak was named club best and fairest, with Leigh Coffey runner-up.
John Kuol was the senior golden boot winner.
Tanti scooped the reserves awards pool with best and fairest, players' player and golden boot honours.
Best and Fairest: Mat Luak
Runner-up: Leigh Coffey
Top goal scorer: John Kuol (local)
Players' player: Hayden Ross-Schultz (local) and Liam Andersen (local)
Best and Fairest: Bryson Tanti (local)
Runner up: Paul Kuol (local)
Top goal scorer: Bryson Tanti (local)
Players' player: Bryson Tanti (local)
2013 reserves coach
(State League SE2)
Reserves: 12th (4W, 1D, 17L)
2014 senior and reserves coach (State League SE1)
Seniors: 7th (9W, 4D, 9L)
Reserves: 6th (10W, 5D, 7L)
2015 senior and reserves coach (State League SE1)
Seniors: 8th (7W, 5D, 10L)
Reserves: 6th (10W, 3D, 9L)