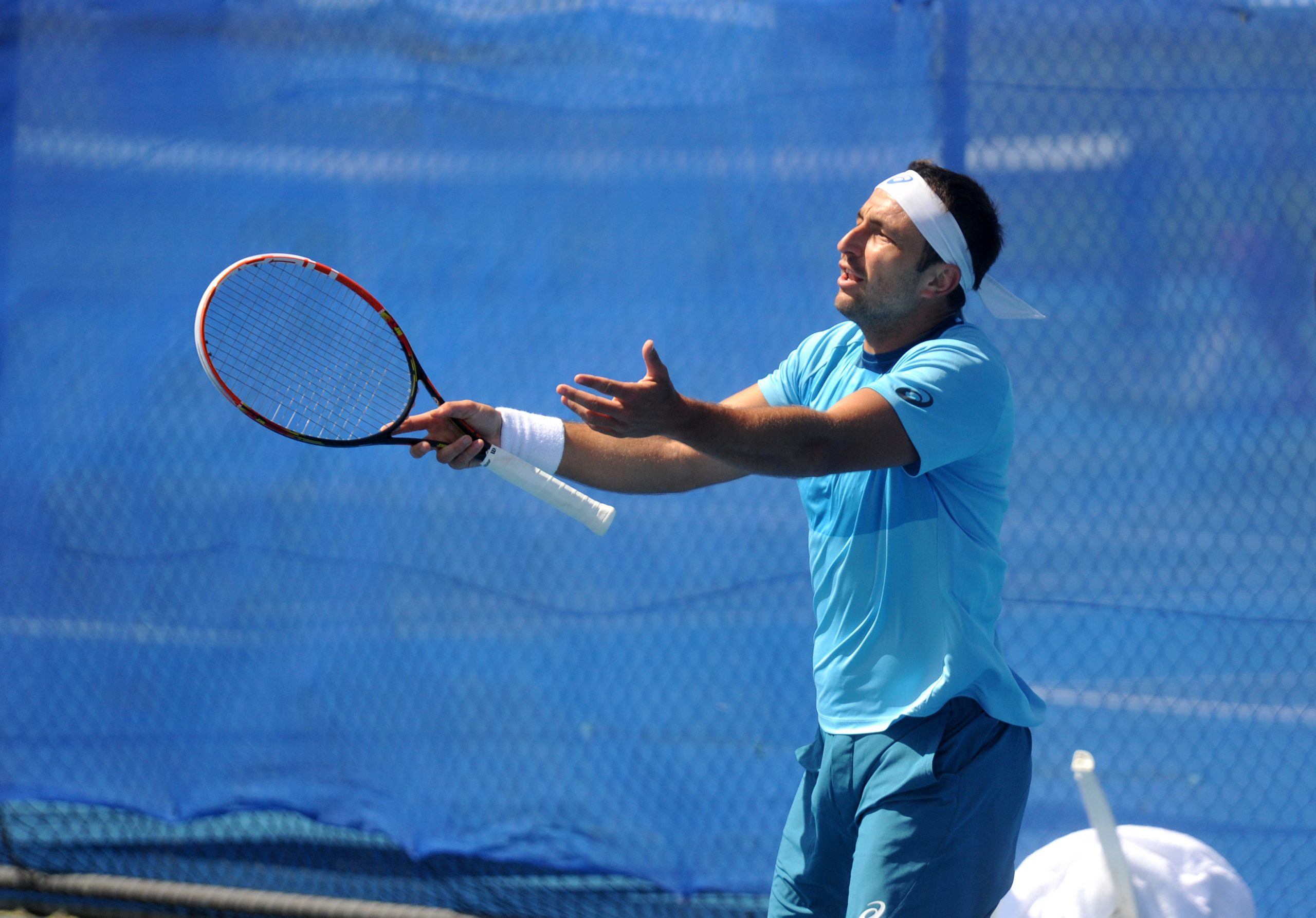 GRAND Slam veteran and former world number 39 Marinko Matosevic was a high-profile first round casualty at the Traralgon ATP Challenger on Tuesday.

After playing through qualifying for a berth in the main draw, the eighth seed drew Traralgon favourite Ben Mitchell, who proved far too savvy in swirling wind with a 6-3, 6-1 triumph.
Returning after injury and illness Matosevic was playing his first tournament in about three months, following a nightmare run of results earlier in 2015, but still loomed large as the man to beat this week.
The big hitter, who infamously went 13 grand slam matches before breaking through for a first win at the 2014 French Open, struggled to combat tricky conditions at Traralgon and was visibly frustrated throughout the rubber, earning a court violation for ball abuse late in the second set.
For Mitchell, who has been a perennial presence in Traralgon since the age of 15, the scalp of Matosevic was a huge morale booster as he looks to go deep at one of his favourite venues.
"I think he was the best player in the draw, no doubt about it. Obviously when I saw the draw I was a bit disappointed but saw it as a good challenge," Mitchell said.
"It gives me a bit of belief. I knew if it was a little bit windy it would probably go in my favour a little bit because the guys on the tour, the top 100 guys, kind of follow the good weather, follow the sun, (play) indoor tournaments and those sort of things.
"I love this tournament, I love playing in Australia but especially love playing in Traralgon. I've won I think three tournaments here, one final and a couple of doubles wins. I always seem to do well here and I'm not too sure why, I think it's because I enjoy it here."
Mitchell backed up his giant slaying performance with a come-from-behind 3-6, 6-2, 6-2 win over Czech Republic qualifier Robin Stanek yesterday to reach the quarter-finals.
Monday's main draw start saw sixth seed and Alice Springs Tennis International finalist Zhe Li from China claim a hard fought 7-6(5), 6-4 victory over Victorian Andrew Whittington, in a 93-minute marathon.
Third seed Brydan Klein from Great Britain mirrored Li, also securing a 7-6(5), 6-4 victory over Victorian youngster Omar Jasika.
Wildcard entry South Australian Brad Mousley continued the trend of the day needing two tiebreaks to defeat qualifier Sebastian Fanselow from Germany 7-6(12), 7-6(7).
In form Australian Pro Tour player Stanek advanced to the second round in another tough battle defeating Nicolas Meister from the United States 6-4, 7-6(1) before falling to Mitchell.
Another Traralgon faithful Luke Saville also struggled in Tuesday's wind, losing two tiebreaks 7-6(5), 7-6(8) to New South Welshman Matthew Barton in a match that took more than two hours to complete.
Top seed Western Australian Matthew Ebden had a comfortable 6-2, 6-0 victory over New Zealander Finn Tearney in 49 minutes while second seed Jordan Thompson also prevailed over New South Welshman Greg Jones 7-6(13), 6-1.
Yesterday's other matches saw Li advance to the round of eight at the expense of Mousley 6-3, 6-4 where he will be joined by Klein who beat Australian qualifier Dayne Kelly in three sets.
Ebden also moved on after defeating Maverick Barnes 6-4, 6-2 in the final singles match of the day.
The tournament continues today at Traralgon Tennis Association.