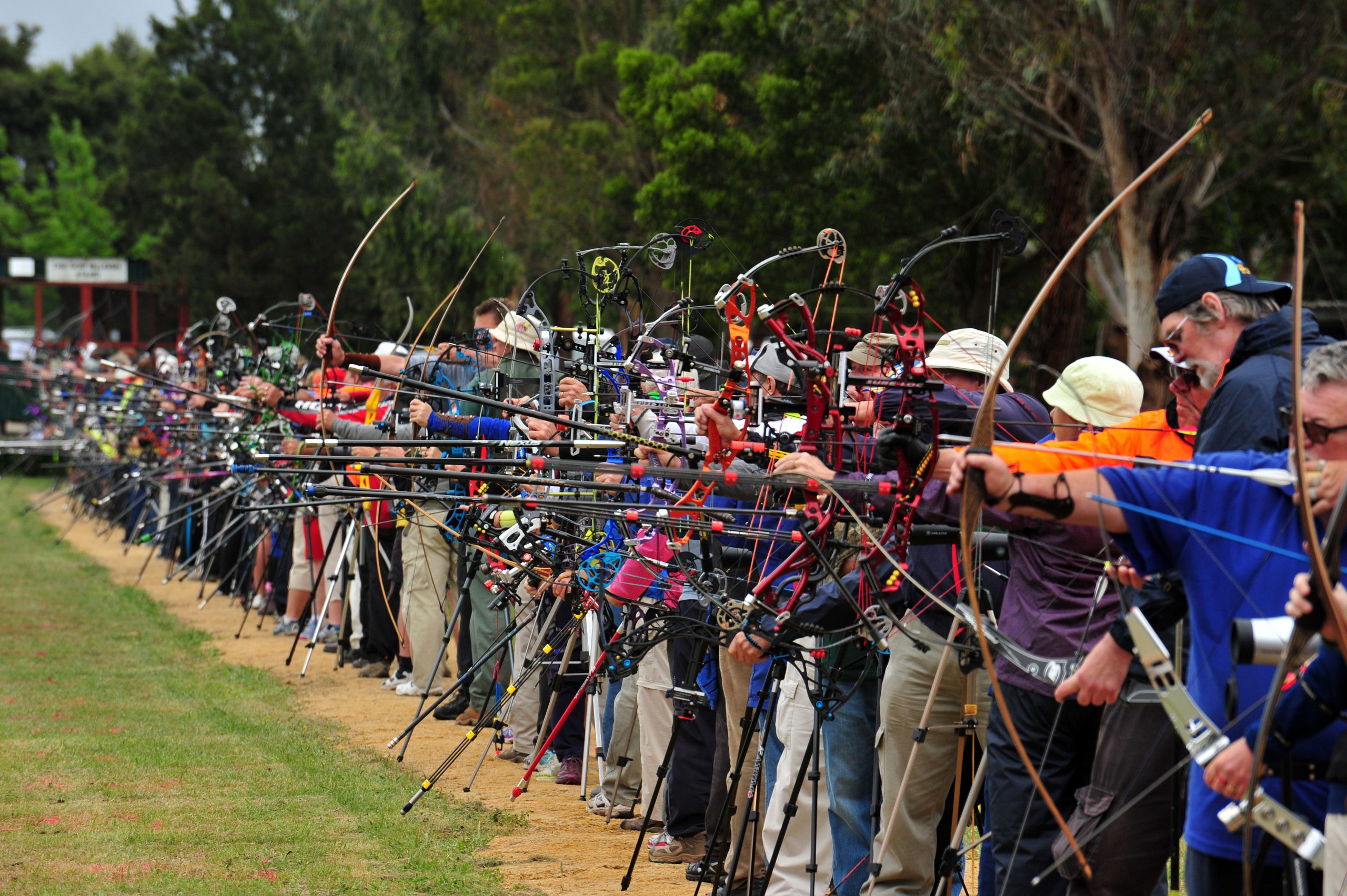 ARROWS rained relentlessly upon their hapless targets at Toner's Lane this week as hundreds of hawkeyes converged on Morwell for the 2015 National Archery Championships.

About 180 competitors turned out each day from last Friday through to Tuesday to unburden their quivers with cutting precision across field, clout and target disciplines.
The high-profile competition featured the likes of Olympic hopefuls Alec Potts and Ryan Tyack, who both came away with medals, and some of the top archers in the country.
Twin City Archery president Peter Bennett said the club's facility, one of the few in the country capable of staging such large scale events, was lauded by the visiting sharpshooters.
"We worked hard but it's paid off, everyone loved the facility, actually we're now one of the premier facilities in Australia," Bennett said.
"Competitors love the facility, they just can't say enough about what it is. It's all here (ranges for all disciplines), it's all in one spot and is set up specifically for archery."
The home ground advantage proved telling for several Twin City members.
Bennett scored a gold medal in the clout to complement a pair of silvers for short range and field, and was named overall male masters compound champion for the tournament.
Wife Viv Bennett pocketed four bronze medals throughout the week and clubmate Adam Bielby snagged bronze in the men's open target on Tuesday.
Tammy Richards nailed a gold in the clout, Merv Grinstead secured a gold medal and three silvers and Bill Van Oosten collected a quartet of silvers.
This year's championships marked the third nationals staged in Morwell over the past decade, and Bennett said it continued to get bigger and better as Twin City expanded.
"This one's probably been our biggest one, our best one. The facility gets better every time, the work we've put in has improved the facility each time and made it better and better," he said.
Bennett said the feedback from the national body was that the event was fantastic and the venue was among the premier centres in the country.
"We get people coming from all over Australia coming in and going 'Oh my god this facility, we've got nothing like this in our state'," he said.
"We couldn't have done it without the help of the local community… the local community helps make this event and the council, they make this event as good as it is.
"The community is something to be proud of in this area, it really is."
The event concluded with presentations on Tuesday evening.