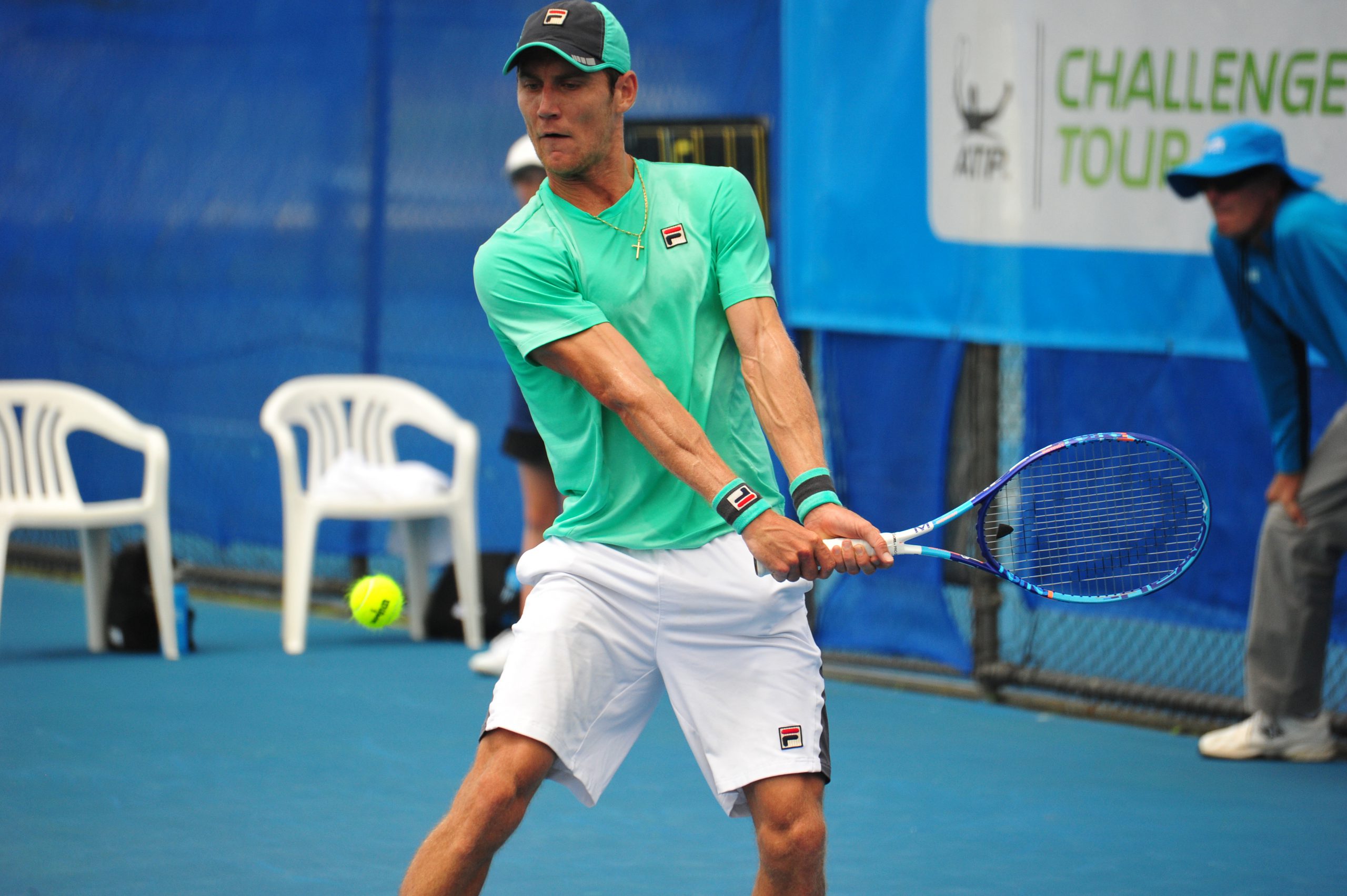 ON paper the 2015 Traralgon ATP Challenger went according to plan.

The top two seeds contested yesterday's singles final, after negotiating a tough international field, and the highest ranked player in the draw took home the trophy.
In following the script, however, the event became an anomaly.
Australian Matt Ebden's meeting with Jordan Thompson, their maiden confrontation in any tournament, marked the first meeting of the top two seeds at a Challenger final in more than six years.
In another curious twist a man with 18 grand slam singles appearances, Marinko Matosevic, bowed out in the first round only to win the doubles title with Dayne Kelly.
The oddities did not extend to the men's singles decider, where Ebden put the foot down in the second set to win 7-5, 6-3 in front of a healthy Traralgon crowd.
It was a case of redemption for Ebden, who last year performed below par in the first of two Traralgon Challengers and was forced to withdraw from the second due to injury.
"It was really nice to come back this year and right the wrongs of last year especially," Ebden said.
"It's sometimes tough conditions here as well with the wind so you've got to be ready for everything.
"I didn't drop a set all week… and I think I hardly dropped serve all week.
"I felt really good out there in all areas, just everything I've been working on has been improving so I'm really enjoying it."
As with many Australian competitors at Traralgon, Ebden is no stranger to the centre.
He played his first state event there at the age of 14, more than a decade ago, and contested the ITF Junior International in the town.
It is a nostalgic heartland for the 2015 Challenger champion, who has fond memories of winning his maiden Futures doubles title in the 3844 postcode.
"I remember playing state teams here and the junior ITF one time. I've been back once or twice… I think I might have actually won my first Futures doubles tournament here with Brydan Klein who I played yesterday (in the semi-finals).
"It's a good one (to win), it was definitely my goal coming here."
After a baseline battle of attrition throughout the opening set yesterday the West Australian found himself in trouble at 0-30 down on serve at 5-5, but newfound aggression at the net saved the service game to lead 6-5.
Ebden then earned the first break point of the day, 11 games into the contest, after a lucky bounce off the net cord and a superb passing shot.
He missed his first chance with a wide backhand but secured the break and first set two points later with a rasping forehand winner.
The net cord came back to haunt Thompson again early in the second, with the New South Welshman screaming a plea "net cord, just give me one" as he fell 1-3 behind down an early break.
Ebden, who had been impeccable on serve all week, was never going to let Thompson back in and served out the match comfortably, despite some late innovation by the second seed.
Wildcards Kelly (VIC) and Matosevic (VIC) fended off young-guns Omar Jasika (VIC) and Brad Mousley (SA) earlier in the day to win the doubles championship.
Kelly and Matosevic took the opening set with two breaks to one, then held their nerve with a further two breaks in the second to win 7-5, 6-2.
Face of the Traralgon Tennis Association Graham Charlton said the event, now in its third consecutive year at Challenger status, continued its growth in 2015.
"It gets stronger and stronger and what I love about it… Matt (Ebden) has been playing here since he was 14… they come back here and when they see Traralgon (on the calendar) they actually want to come here," Charlton said.
"They want to come here because of our community, it's fun and the competitive lifestyle is unbelievable.
"Unbelievably impressed with these blokes, I think our field this year was the strongest field we've ever had, and having a high profile guy like Marenko (Matosevic) turn up and win doubles, he was good to have around."
Sentimental favourite in Traralgon, Ben Mitchell, was ousted by Brydan Klein in the quarter-finals after a fluent start to the week which included the scalp of Matosevic in round one.