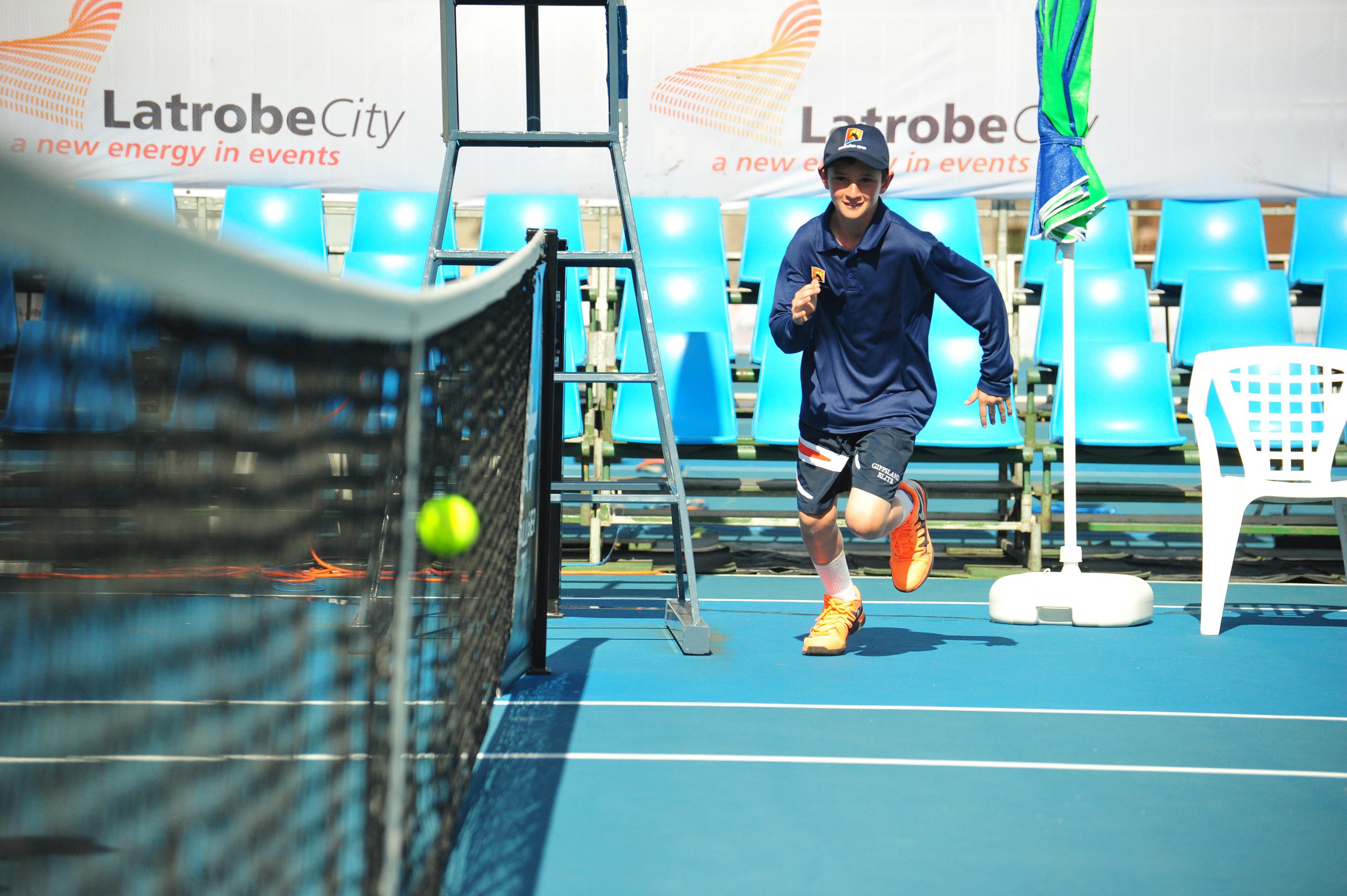 WHEN Joshua Lyons gets on court at the Australian Open he will do more than chase stray tennis balls and carry towels.

He will be studying his heroes up close in a bid to one day emulate their feats with racquet in hand.
The Toongabbie 12 year-old was selected as one of 380 ballkids for the 2016 Australian Grand Slam event, following a long trial process starting with 3000 hopefuls.
After making the initial cut of 500, plus 250 returning from previous years, Joshua trained for four months at Melbourne Park before being chosen to take part in the major.
He was the only Gippslander selected from nine who tried out.
Joshua, who is a member of the Gippsland Elite Tennis Academy, said the Open was a chance to learn from the best up close.
"I want to be them… (it's a chance to see them up close) and see what they do," Joshua said.
"(I'm looking forward to) being able to see the professionals and how they cope with it and handle it."
Joshua has previously volunteered as a ballkid at Traralgon's ATP Challenger event and was on duty for including this year's tournament final on Sunday.
Now preparing to graduate to the relatively grandiose setting of Melbourne Park, Joshua was hopeful of being assigned a Roger Federer match.
However, he would also settle for a stint with a familiar face from Traralgon, having seen John Millman compete in China while on tour with the Gippsland academy.
"He plays here (in Traralgon) usually, I saw him in China (recently) and that was good," Joshua said.
Currently honing his art both at home and in designated training, Joshua said the key to the role was "fast, flat and accurate rolls and just (being) quick".
The Australian Open begins on 18 January.