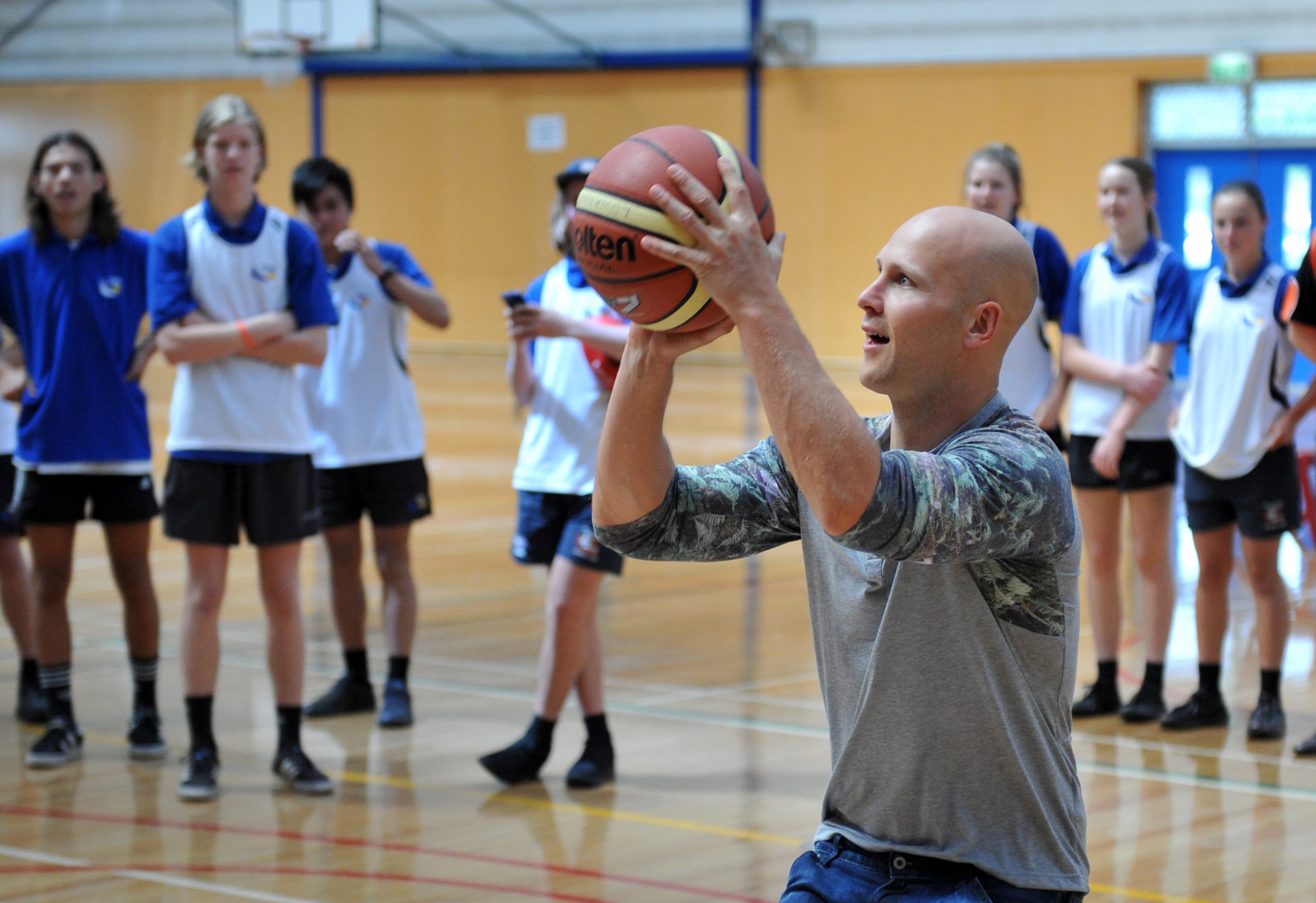 RELATED COVERAGE: College reckons it's time to play ball
WHEN Gold Coast Suns star Gary Ablett Jnr went to school, a kick around the oval at lunch time was the closest thing to an elite sports program.
That's why the dual Brownlow Medallist jumped at the chance to endorse Lowanna College's Sporting Excellence Program at its launch on Monday.
Ablett Jnr had students in a trance, shooting hoops and kicking the Sherrin with them after accommodating an imposing selfie queue.
While the AFL legend's turnaround fadeaway jump-shot was impressive, the highlight of the day for Ablett Jnr was the rollout of the program itself.
"I think it's really important. I remember coming through and never having a program like this," he said.
"So when I was told about it I just wanted to be part of the day, support the students, not just on the sporting side of things, but also education.
"I look at AFL football and the average young kid who comes through lasts about four years, so it's not a long time, it is important they have an education outside of that."
The Suns skipper said while leadership programs existed within elite sporting clubs, there was often a development gap at grassroots and junior level.
He said the Lowanna program would give young sportspeople an advantage on their contemporaries seeking the same opportunities.
"We have programs when we step into AFL for the young kids; they learn their style of leadership, what it takes to be a good leader, what it takes to be a professional," Ablett Jnr said.
"The advantage these kids have got is they're learning it at a young age which gives them a better opportunity to make it in whatever their chosen sport is.
"I think it's important to remember every young kid has a different upbringing, and that's something we look at as leaders of football clubs… we try to work with those kids to get the best out of them not just as footballers but as people as well, and this sounds like it's a similar program."