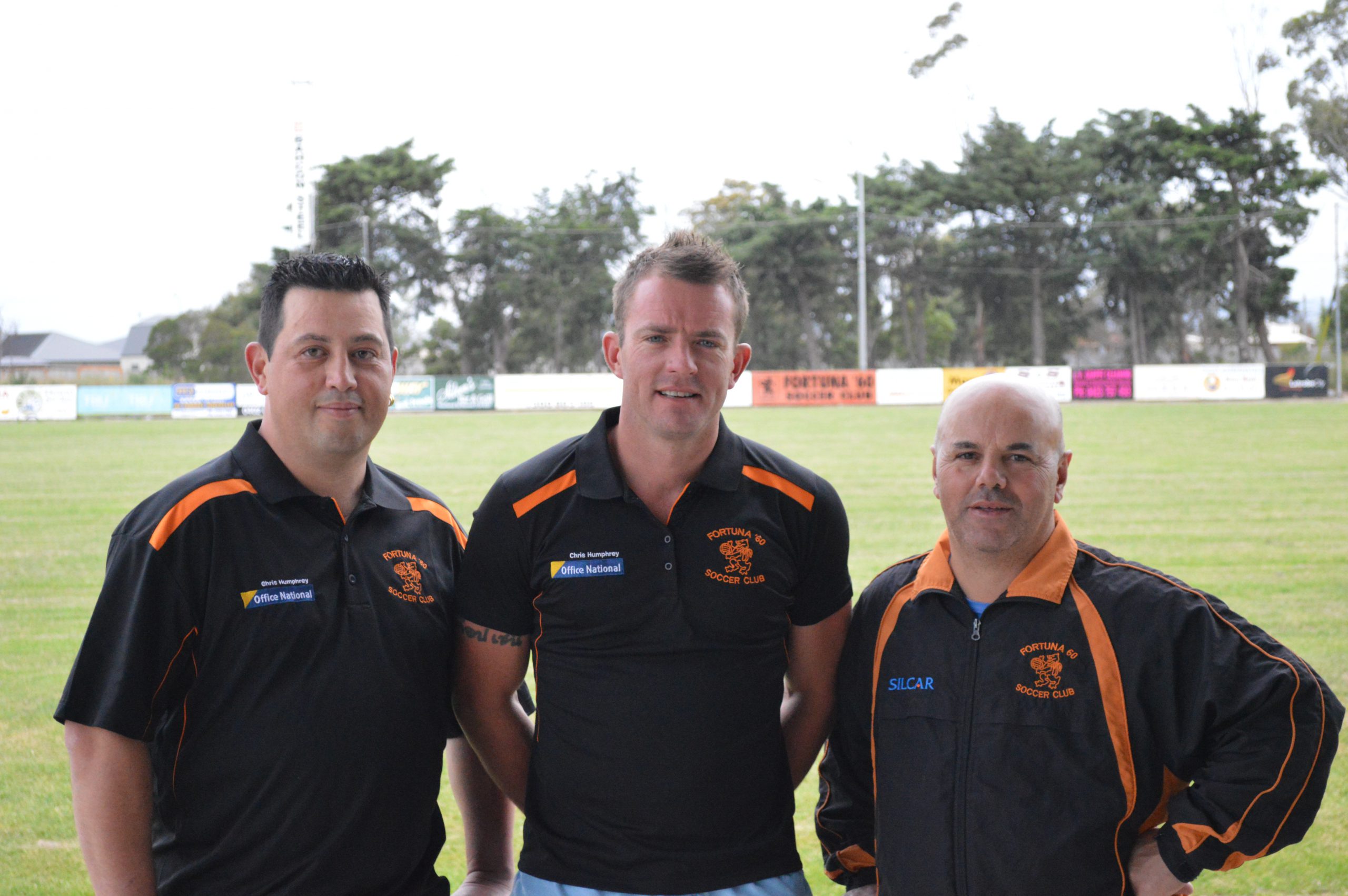 AFTER three years coaching at State League level Luke Cheney was prepared to give soccer away.

That was until an unexpected offer from Fortuna '60, rival to his Gippsland Soccer League home Churchill, rekindled the spark.
The departing Morwell Pegasus state league one coach has signed to coach the Lions for the next two seasons in a big move Cheney hoped would help "spice up" the local competition.
"I was going to walk away, the club dared to ask me and pursue me and when your heart's in the game and you've got that desire, what they put out for me looked quite good," Cheney said.
"There's a great committee, plenty of people on it, and the support I'm going to get to allow me to go back to being just a coach and worry about coaching instead of all the other nonsense I've dealt with, it was an opportunity.
"It's still in my blood, it's still in my heart… as much as you want to let it go, you struggle."
The former golden boot winner guided Churchill to its 2012 clean sweep of GSL trophies before taking Pegasus' state league reserves, and later the seniors for two seasons.
With sporadic appearances for the Rams in the past two years and extensive history at the champion club, Cheney admitted the move to Crinigan Road would raise a few eyebrows.
However, he said it was a chance to develop his coaching credentials in an unfamiliar environment.
"To become a better coach you can't sit in one spot and learn from that, there's a real big challenge here," Cheney said.
"In my time in the GSL Churchill and Fortuna have been the two biggest clubs over the last decade, so the chance to try and succeed at both clubs… as a coach you can't do a whole lot more in the GSL.
"The rivalry's always been there (with Churchill), it might just get reignited a bit with this. It's only good for the game and at the end of the day it's only a game."
The new Lion was tight lipped about lacing up the boots, stating he would "possibly" join the playing roster. The 2016 season will mark the decade anniversary of Fortuna's four-peat league championship run from 2003-2006, a tradition the club committee hoped to see repeated under Cheney's watch.
Fortuna's committee made the bid to secure the former Ram after Mauro De Luca stepped aside due to family reasons.
Outgoing president Dion Tanti said Cheney was the "dream candidate for the direction the club wants to take" and "we cannot wait to see what Luke can bring to the club in the way of player development" following a rebuild under De Luca.
The sentiment was echoed by incoming president Sep De Luca who played against Cheney during both of their decorated GSL careers.
"Luke is a tough, no compromise competitor who is passionate about the game and has a great coaching experience," Sep De Luca said.
"We are keen to see this approach reflected in our senior playing group moving forward."
Fortuna '60 welcomes any prospective players to phone Luke Cheney on 0400 196 722 or Sep De Luca on 0412 052 968 for more information.