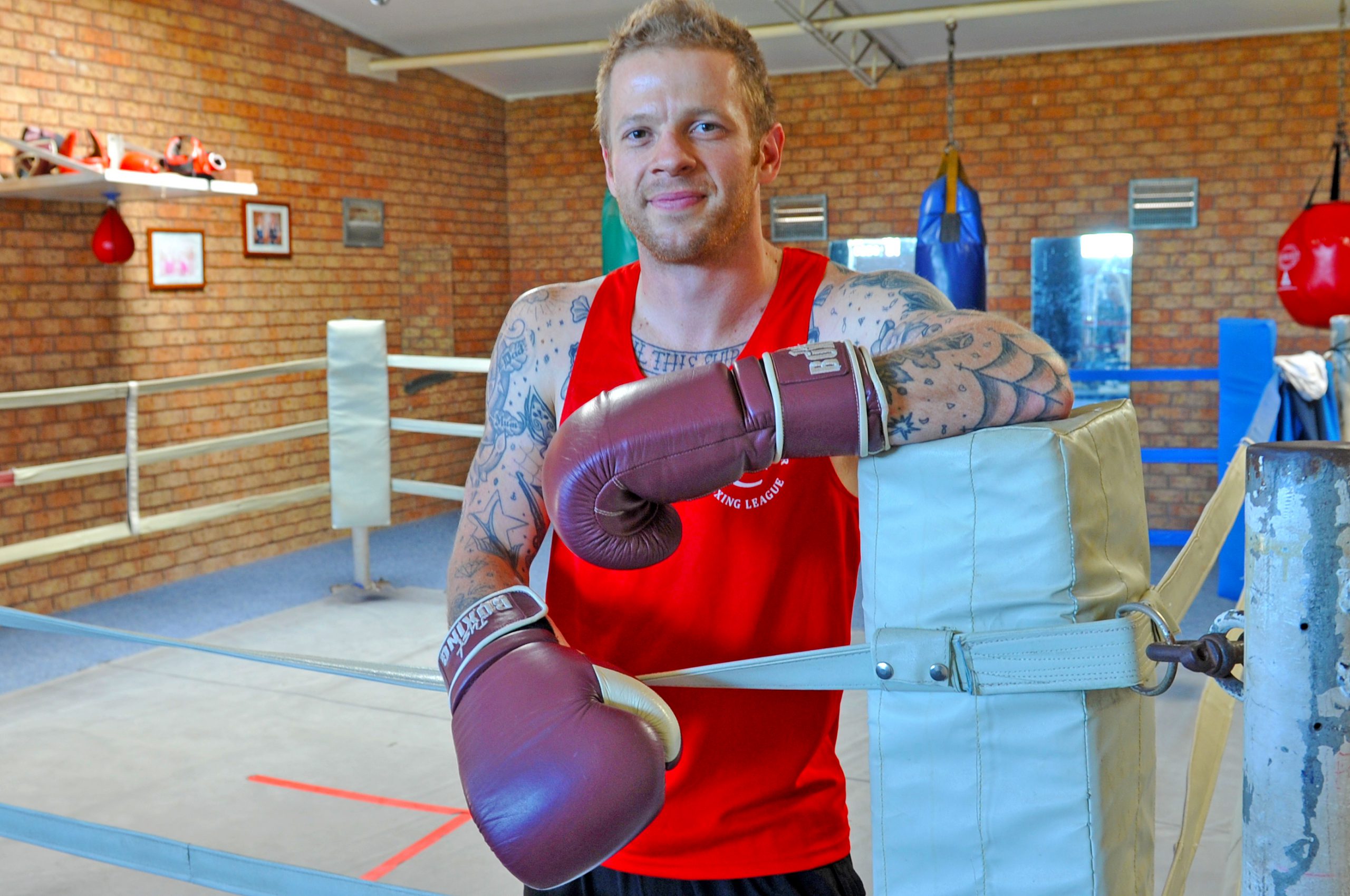 THREE fights into his budding boxing career and already Jarrod Zuehlke has a state title to his name.

Now the Traralgon Amateur Boxing Club fighter faces the prospect of another three in as many days in the hunt for a national crown.
Starting today, Zuehlke will contest the Australian Amateur Boxing Titles at Western Sydney's Marrickville Town Hall where he could fight once, twice or thrice depending on his draw.
The new Victorian super middleweight champion's endurance will be put under the microscope, but Zuehlke feels he's up to the challenge following a rugged three-round points decision against Lilydale's Mark Rubino to win the belt in Blackburn earlier this month.
After winning on debut by technical knockout in the second round, followed by a 30-second knockout victory in his next outing, Zuehlke's staying power was tested for the first time against a relentless Rubino.
"I knew he was a harassing fighter, persistent and he wouldn't get off me and that was exactly what he did in the first round," Zuehlke said.
"Even including all the sparring I've had, it was definitely one of the hardest fights I've had in terms of just trying to get away from someone, he wouldn't leave me alone; he was on top of me the whole time just swinging non-stop.
"Come the third round… we were both trying to look for a bit of energy and I think in the end it was probably my fitness that got over the top of him."
The Traralgon Football Club player turned to boxing late last year to fulfil a dormant interest in the sport.
He stepped into the ring for the first time aged 28 and quickly accelerated down the road to success.
Despite his rapid progression Zuehlke said his national championships journey would primarily act as a learning experience.
"You really can't progress unless you take it to another level or find someone that's better. I think going to these national titles is definitely the way to go about that," he said.
The uncertainty of the format also throws up a challenge, but Zuehlke said he would focus on what he could control, namely his own training and preparation.
"You don't know what you're up against; with my other fights down in Melbourne… you can at least look people up or get word of mouth. You don't even know who you're fighting up there," he said.
"One night you could fight someone that's orthodox, the next night you could fight someone who's southpaw and 10 times taller than you.
"I can only prepare as good as what I can prepare, stick to my game plan and what has worked for me over the last couple of fights, just bunches of punches and keep moving."
The undefeated amateur has been assisted by trainers Chris Peters, Ronnie Conway, Craig Morris and most recently his cousin, a pro fighter in his own right, who joined his corner when he visited from Brisbane ahead of the state title fight.
"He did a bit of work with me too and that was a little bit special to me too, to have him come down and my family, who is into boxing, a part of it as well," Zuehlke said.
"After having actually won the fight and having people congratulate me, you think this is something pretty special."
Zuehlke is one of an unusually large host of active fighters in Morris' TABC stable, with four of the club's number entering the ring in Blackburn on the same card.
Youngsters Josh Strong, Harley Martlew, Jake Henry and Ryan Boston have all tested the waters of amateur fighting this year, while Morwell East footballer Paul Henry also took a stab in the seniors.
Morris said Zuehlke's influence had been a factor in recent growth.
"He's trained the house down… he's good to have around the gym, the young blokes want to follow in his footsteps," Morris said.
"Jarrod was sparring the other night and one of the young fellas said 'I want to be like him'.
"We had four on the other night at Blackburn… we're getting lots of kids coming down now. It's up to them if they want to jump in the ring, I encourage them and support them but I don't force them."
For more information about Traralgon Amateur Boxing Club phone Craig Morris on 0448 818 003 or visit the club's Facebook page.