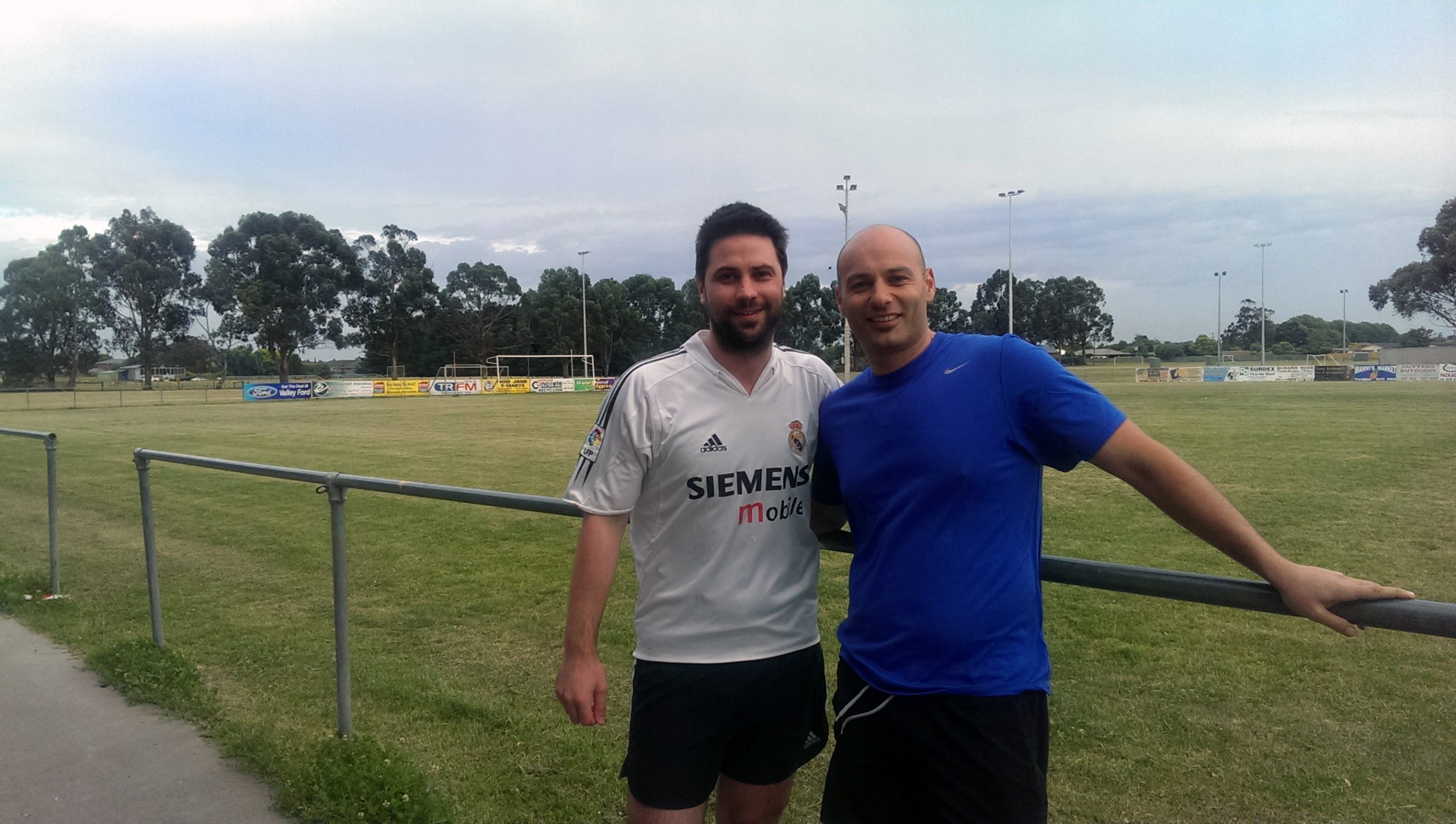 Experienced heads with a mix of promising youth could be the key to Gippsland Soccer League glory for Traralgon Olympians.

In-coming coach George Fkiaras, who has stepped in to take on the top job alongside assistant coach Marcus Hunter, believes this potent blend could herald in a new area for the club.
"We've got the experience of David O'Dowd, Aaron Daniels and Michael Fava plus a lot of young boys who we will give a bit of experience on the ground to," Fkiaras said.
"This makes for a good blend across the ground and we'll continue to develop the young boys.
"Realistically, we're looking for a top four finish next season and it would be nice to bring back some silverware to the club."
Olympians' second division outfit won the 2015 league title, but the last time the senior team tasted success was back in 2008 when it won the Battle of Britain Cup, and it was a long time between drinks when it won the league in 2002, a team Fkiaras was a part of.
Fkiaras hopes with his experience and deep ties to the club, which his father Jim Fkiaras was a founding member of in 1980, he can help return some of that long lost glory.
"I grew up at this club and I'm honoured to be taking on the role," he said.
"I want to give back to the club that looked after me, and with Marcus, who won leagues with Churchill, things are looking good."
Senior team training begins on 8 December.
Anyone interested in playing for Traralgon Olympians should phone coach George Fkiaras on 0408 556 256.