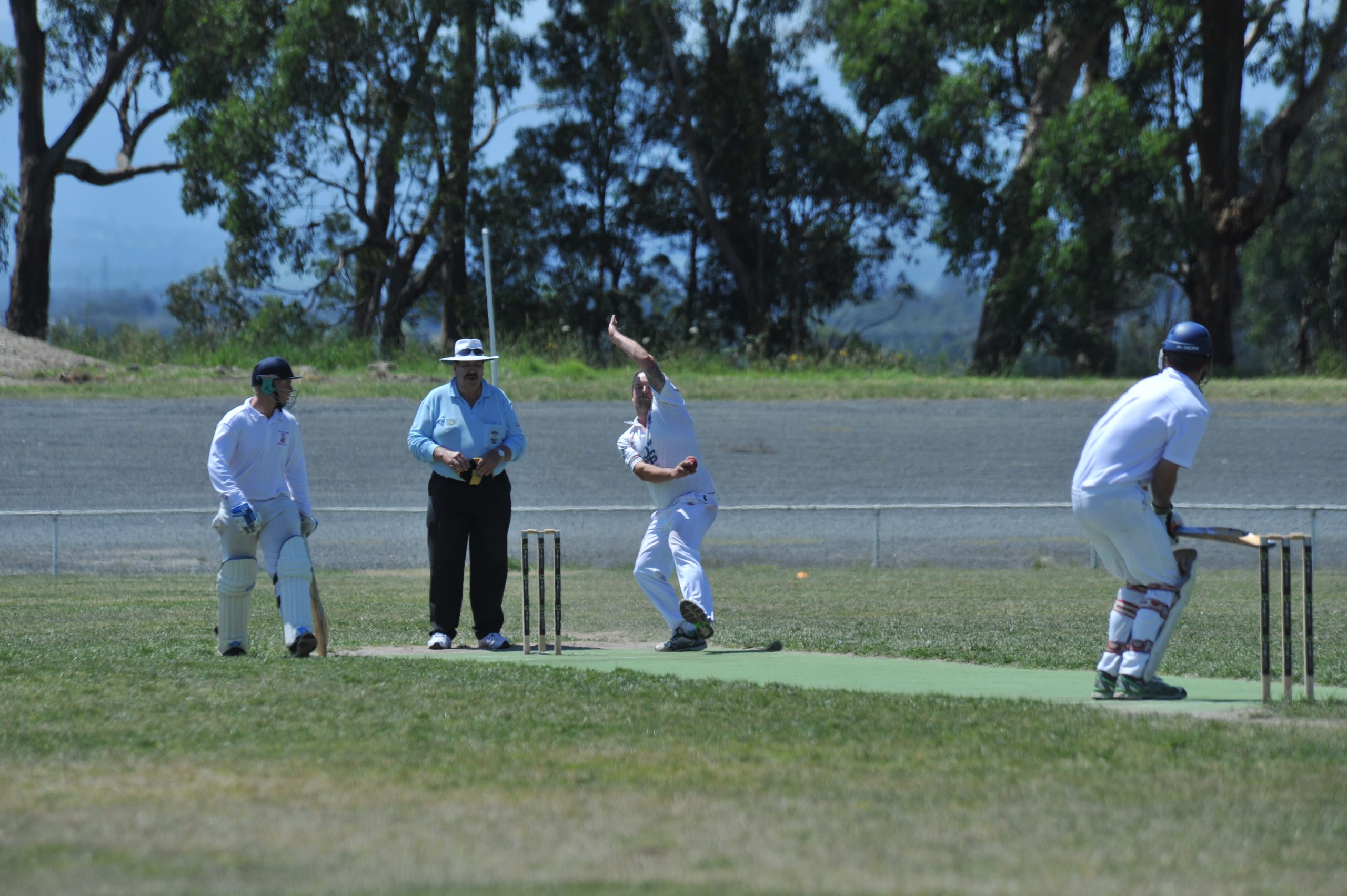 NOT only did Jeeralang/Boolarra hunt down the remaining 58 runs required to topple Yallourn North, the Panthers went on a day two rampage to secure an unlikely central Gippsland cricket outright victory.

The Bombers' unbeaten run came crashing down in sensational fashion as Jeeralang/Boolarra called on its entire squad for impact.
Resuming at 3/61, Ben Heath and Ossy Brennan knuckled down and took the score to 90 before the left-arm spin of Jeremy Butler dismissed Heath and his replacement Craig Blackberry.
Dermott Leys was the next man out, also to Butler, to leave the score at 6/112, with a further seven runs required to win.
Brennan and Ben Duffy managed to get past the target, but Duffy's dismissal triggered a collapse of 4/4 and the home side's innings wrapped up with only a five-run advantage.
Butler's outstanding spell of 7/41 included all seven wickets to fall in the morning session, and included a hat-trick with Tom Beamish, Peter Gilpin and Dillon Leys all falling in consecutive balls to end the innings.
Yallourn North skipper Patrick Spiteri changed the order from a dismal first innings, however his men fared no better as they were bundled out for 79 in just 33 overs.
The top three bats all fell to Gilpin, including the under-pressure Callum Polo who now has just 18 runs in his previous four innings.
Spiteri did his best to weather the storm with 38 but the next best batsman was Butler with 10 as Gilpin (3/35), Luke Heath (2/7) and Craig Blackberry (2/3) wreaked havoc.
The Bombers' meagre total left the Panthers chasing just 75 runs to score an outright victory that was the furthest thing from their minds earlier that morning.
Jeeralang/Boolarra promoted the aggressive Dermott Leys to open with Blackberry and the pair added 33 before Butler struck again.
The spinner instigated a collapse of 4/5 as he (2/25) and Glenn Sheekey (2/15) did their best to effect a reversal.
Luke and Ben Heath came together and added a partnership of 40 to get the Panthers over the line and record their first outright win in A grade competition.
TRAFALGAR was defeated in comfortable fashion by Morwell as Brendan Brincat proved too hot to handle by picking up 6/43.
Brincat claimed all of the top four Ships bats, picking up the key wickets of James Blaser (30), Aiden George (17) and Rhys Holdsworth (5) for low scores to severely dent Trafalgar's chances in the chase of 234.
Brodie Burgess, Todd Mann and Jackson Noonan all got starts in the tail but the top order had left them too much work to do and the Ships were eventually dismissed for 151, 92 runs in arrears. Mark Cukier bowled well to take 2/13 while Rory Hare and Riyaz Pathan picked up a wicket each.
Twenty-two overs remained for Morwell to garner some bonus batting points, but the Tigers were off to a bad start.
They lost Glenn Bone in the second over as the young opener recorded an unfortunate pair.
Jackson Beani played well for his 29 not out, while Todd Mann (2/10) and David Bremner (2/4) bowled well to restrict the Tigers' dash as the visitors closed at 5/60.
LATROBE secured the four runs needed for first innings points against Mirboo North but was hampered by Dale Banks (3/40) and Liam Smit (3/52) in the attempt to bat time.
Matt Brewer added just 10 to his overnight score to be dismissed for 45 while Chris Johnson hung around for 28, but the rest of the order showed a lack of discipline.
The Sharks were eventually all out for 219, with a lead of 86 runs and 50 overs still left in the day's play.
Johnson struck immediately with the ball, removing Ben Williams before Jamie Brierley repeated his first-innings heroics, taking 3/22 to leave the Tigers floundering at 4/57 and in need of a strong partnership to end any sniff of a Sharks outright.
The injured Robert Phoenix (73*) was the man for the occasion, taking the pressure off his teammates with a calm and fluent knock to steer the Tigers to 7/172 at the close of play.
TRAFALGAR struggled against Mirboo North with Rhain Howarth-Ross (25) and Liam White (20) the only bats to look comfortable.
Damien Turner (3/17) did the damage in the middle order while Andrew Soplakow, Brandon Bradshaw and Jarrod Speed all scored braces to keep the Ships to 9/104.
Justin Blair (50) and Turner (38*) then made short work of the target with the Tigers closing at 7/178.
Left-arm spinner Liam White bowled well for the visitors, taking 3/34 while Leo Connolly nabbed 2/22.
A towering 145 to Gavin Bailey saw Morwell rack up 4/243 against Moe, before the hapless Lions were blasted out for 96 by Glenn Gniel (4/22).
Openers Ryan Sim and Ayden Kelly both made 11 and were the only bats to make it into double figures on a trying day for Moe.
THE Colts were sent in by St Vincents skipper Glen Hebbard and proceeded to post 6/223 thanks to runs from Steven Hanning (37*), Kris Wells (45*) and Jack Aitken (42), the latter playing his first game against his old club since returning to the Sharks after round two.
Steve Tobin took 4/35 and was the only bowler with major honours.
The Saints lost Hebbard early before Tobin (60) and Zayne Dowdell (28) took control.
Will Kennedy (3/20) and Steve Hanning (3/30) wrested control back but Rob Harrington (59) teed off, bringing the Saints to 207 to close 16 runs shy of the target.
A stellar 92 to Michael Zomer eased Latrobe's blushes as the Sharks recovered from 5/58 to post 205, with help from Glen Steele (34) and Nathan Nikodemski (19).
Blaiden Dyke (3/27) and Shannon Pickering (3/38) were the Blues' wicket-takers.
Thorpdale needed to bat well to chase such a big total and lost Travis Pickering early before Patrick Spinazzola and Shannon Pickering built a big partnership that ultimately saw the Blues miss out by less than 20 runs.