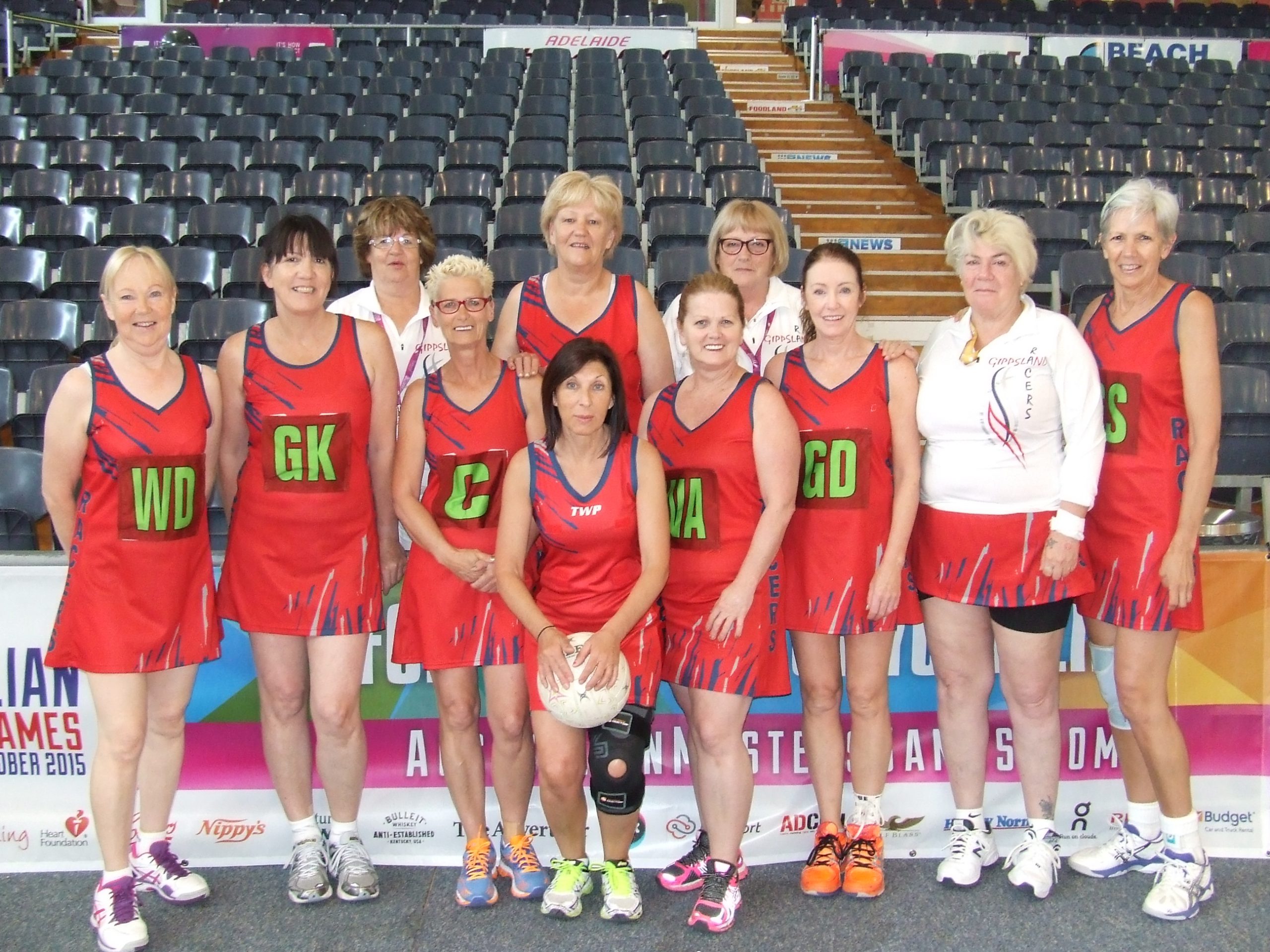 THE Gippsland Racers added to their recent run of success in masters netball at the Masters Games in Adelaide, with all three teams entered winning medals.
The 45 plus and 55 plus teams both claimed gold medals at the event, while the 60 and over team scored a silver as runner-up.
It followed on from the Racers' breakout performance in last year's Pan Pacific masters where the club earned two medals, including a gold in the 40 plus age group.
Teams were coached by Charles Micaleff, Dianne Heppleston and Kerry McNamara.
The club is recruiting for next year's Masters which will be held on the Gold Coast.
Prospective players can phone Rhonie Clark on 0416 148 104 for more information.